Ever since the Olympic committee announced that surfing would be included in the Tokyo 2020 Olympics, Costa Rican athletes in the sport have recast their competitive goals around obtaining a spot on the national team that will travel to Asia for the historic moment. And they have the Costa Rican Surf Federation (FSC) in their corner as well, helping to get the best of the best ready.
The FSC has focused on activities and contests that will ultimately determine a group of surfers to send to Japan.
In previous years, the national rankings from the kölbi Circuito Nacional de Surf (CNS,) presented by INS JOVEN, were a major factor in determining a preliminary group that worked to become the Costa Rica National Surf Team, testing the waters by attending international events such as the various International Surf Association (ISA) World Surfing Games. In addition, the champions of the KIA Circuito Guanacasteco de Surf have come into play. Surfers' performances at a number of Latin American contests, and skills demonstrated on the World Surf League's (WSL) Qualifying Series (QS) dates all around the globe, are also factors now considered in selecting a team.
The Federation has also worked with the National Olympic Committee here in Costa Rica to identify a number of surfers who are most likely to come to the head of the pack. Some of these guys and gals already had their Olympic-style debut, when, for the first-time ever, the Central American Sports Games included surfing on its agenda last December in Nicaragua. That's because this competition was an Olympic-sanctioned event, and was a precursor to the debut of surfing in Tokyo.
The Costa Rica National Team members who made their debut at that event were:
Open
Carlos Muñoz
Tomas King
Jason Torres
Women's Open
Zulay Martínez
Longboard
Marcel Oliveira
Dorian Torres
Stand-Up Paddle (Racing)
Rolando Herrera
Stand-Up Paddle (Racing) Women's
Valeria Salustri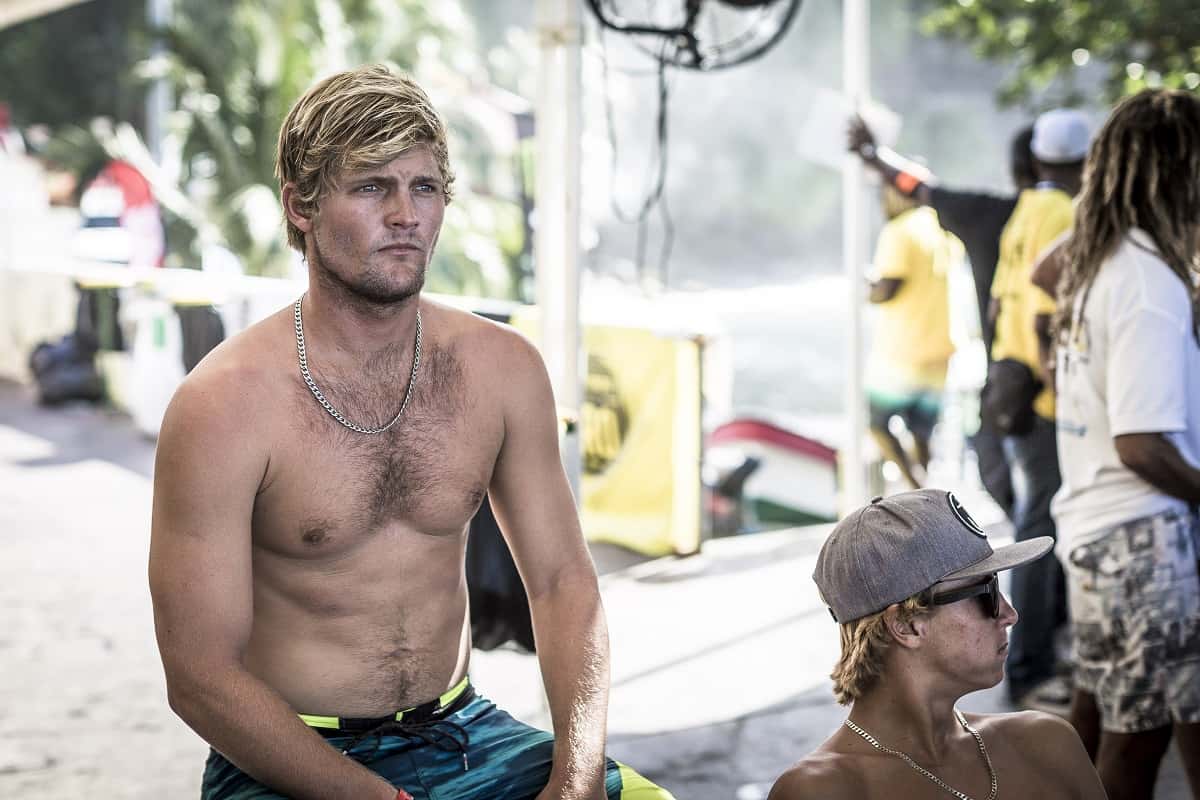 Under the guidance of Costa Rica's surf coach Jim Hogan at Playa Maderas in San Juan del Sur, Rivas, against teams from Panama, El Salvador, Guatemala and Nicaragua, the Ticos earned four gold, two silver and two bronze medals. Those golds were won by Carlos Muñoz of Esterillos in the Open, Leilani McGonagle of Pavones in Women's, the entire team medal, and the Tag Team.
"The fact that the selected Costa Rica team earned gold was because the level here was very high," said Muñoz at the time. "I have been in several Central American finals but here in Nicaragua was the first Olympic medal."
Leilani added: "I am honored to be part of this team. I worked very hard to achieve this result, it has been a super good, fun team. Pura vida and thanks to all for the support."
The silver medals were awarded to Pavones Noe Mar McGonagle for Open, and Tamarindo's Valeria Salustri for SUP Women's. Jason Torres of Jaco took home the bronze in the Open, and Zulay Martinez of Tamarindo also received that honor for Women's.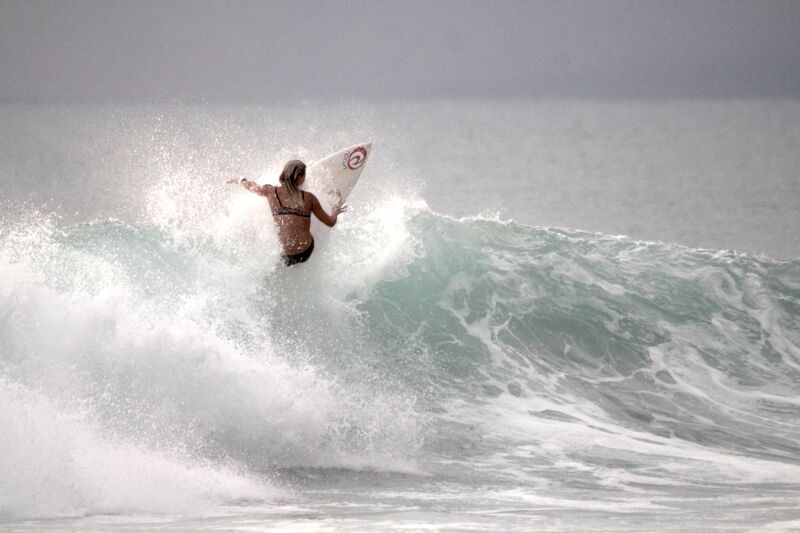 That same month the fifth season of the KIA Circuito Guanacasteco de Surf launched on Tamarindo beach, and two very familiar names on the national and international stages took home top prizes and nice checks. The winners at the Copa Witch's Rock were Angelo Bonomelli for Open and Emily Gussoni for Women's, both local surfers. Bonomelli is not eligible to surf internationally for Costa Rica as he carries an Italian passport, but Gussoni is Tica.
Tamarindo was the first stop on this year's five-beach tournament that will continue to Marbella, Avellanas, Santa Teresa, before the finals in Playa Negra. Some of the other names to watch this year from this tournament and others are Tamarindo's Malakai Martinez, who came in second in the Open and won the Junior category, and his neighbor Dean Vandewalle who came in first place Boys (Under 16), fourth place in the Open and second in Juniors.
This year, the Circuito Guanacasteco de Surf kicked off a scholarship program for surfers with good academic performances. The winners, who will have their inscriptions paid at each contest date, are: Axel Castro of Limón, Rachel Agüero from Jaco, Kenneth Peralta from Jacó, Yerald Montiel from Ostional and Bruno Moggi from Playa Negra.
The remaining dates are Marbella February 10 and 11, Santa Teresa March 24 and 25, Avellanas April 28 and 29, and the Gran Finals at Playa Negra May 5 and 6.
There's really great news for followers of Costa Rica's kölbi Circuito Nacional de Surf (CNS). The 2018 edition of the nationwide surf contest is now being broadcast live, with video, scores and results. Also, people in the Tamarindo area will be able to see one of the dates in person, as Avellanas beach has been added to this year's schedule. This is the first time in 12 years that beach has hosted the CNS.
"We just came back from Nicaragua with a brilliant result that gave us a brilliant team," said Randall Chaves, President of the Federation. "Each national team now understands the importance of being part of the Olympic cycle and it is for that reason too, that the kölbi Circuito is where the route to Tokyo begins."
To that end, Playa Dominical offered incredible waves for the Copa Pro Medical Team – Energy Law Firm date of that opened the Circuito Nacional kölbi, presented by INS JOVEN and Adrenaline Rush. This annual countrywide surf tournament will, once again, determine Costa Rica's national champions. Nine winners were set on the road to the crown from this first date, among seven that run February 24 and 25 at Puerto Viejo, March 17 and 18 at Avellanas, April 14 and 15 at Santa Teresa, May 26 and 27 at Bejuco, June 23 and 24 at Jaco, and the Gran Finals July 27, 28 and 29 at Playa Hermosa de Jacó.
In Dominical, the last two finals, Open and Women's were very intense. As a result, León Glatzer of Pavones won the former, and the 36-year-old Jacó surfer Lisbeth Vindas returned to the podium, beginning another women's title fight. For those keeping score, Glatzer is German and a two-time national champion for his country, while Vindas is Costa Rican and this country's 12-time national women's champion.
The Open final included not only Glatzer, but also Jacó's André Chacón and Tamarindo's Tomás King — the current Guanacaste champion and one to watch for Japan — as well as Puerto Viejo native Gilbert Brown, himself a three-time Costa Rican national champion. These guys mixed an exciting aerial and power surfing game that found King obtaining the best heat wave of 8.50. However, Glatzer combined a 7.00 and 6.87 to win it all with a 13.87.
On the other hand, the victory of Lisbeth Vindas, above Rubiana Brownell, Serena Nava and Zulay Martinez, sets up an interesting combination of variables for the Women's national season. As a triathlon competitor and a mother, it's unclear whether Vindas will be in the mix for Japan. But, with a combination of 10.67, Lisbeth was the best of the finals in Dominical and on the road to another national crown.
"I'm glad because Dominical always gives us such good waves. For many years I have come to Dominical and the truth is that it never fails us in waves. I hope to give a good fight in this new Circuito," said Vindas.
And finally, the revelation of the event was Sam Reidy, the local from Dominical and current national Boys champion, because for the first time he made it into the Juniors final. He not only won, but he overwhelmed his finals competitors with a combination 14.60 (8.10 + 6.50).
Costa Rica's national team departs for World Surfing Games in France
It's good to note the FSC has also instituted a scholarship program for surfers who need help with FSC membership, event registrations, food, per diem money, and surfboards (from Carton and Banzaii, both sponsors of the Circuito).
Keep in mind that candidates for Tokyo will also come from winners in the 2019 Pan-American Games, another Olympic event, and, of course, results from competitors on the WSL QS, which just began its 2018 season with a slew of Ticos on those waves including Jason Torres, Tomas King and Leo Calvo. Noe Mar McGonagle will start his run soon.
As always, the Costa Ricans are hoping to score well enough during the year to get into that coveted Top 10 QS rankings in order to rollover to the World Championship Tour (WCT).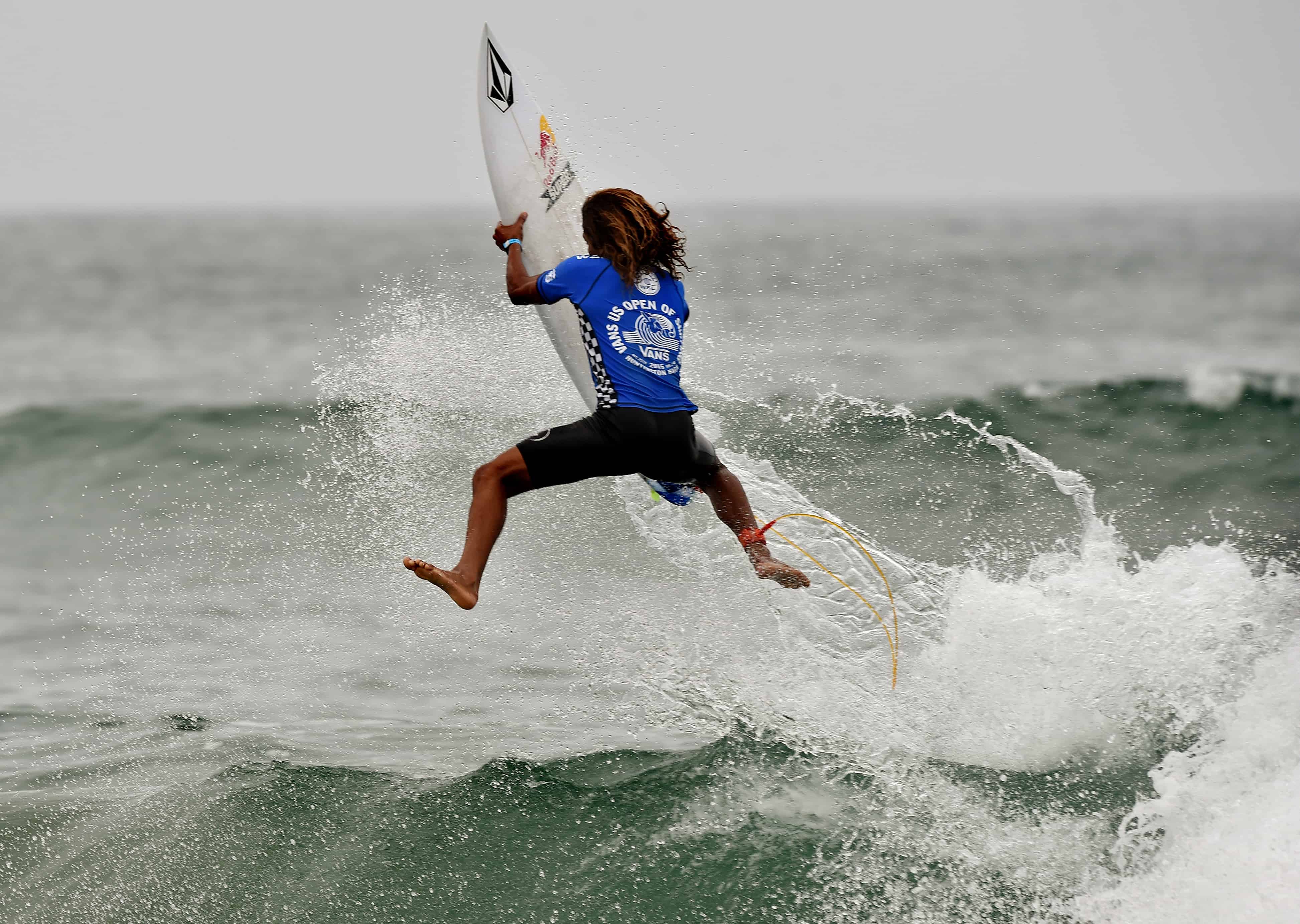 Torres launched his season with his annual trek to the Seat Pro Netanya presented by Reef in Kontiki Beach, Israel. On the plus side, he did better this year, passing two heats before l placing fourth in Round 3. Torres followed up with a spectacular quarter finals appearance at Las Americas Pro Tenerife in the Canary Islands. As a result, after two appearances on the International stage in Israel and Spain, is at #12 in the QS rankings, keeping in mind this is a long season that goes to December.
Muñoz, by the way, was seeded to start in Round 2, but it didn't matter as he came in third and didn't pass.
Next, at the inaugural Florida Pro presented by Sunshine State Florida Lager at Sebastian Inlet, Leo Calvo and Tomas King made a play at their first 2018 QS. King passed to Round 4, before being bested out. Calvo, for his part, passed Round 1 before ending his run.
The QS rankings for King, Muñoz and Calvo are 87, 107, and 219, respectively.
And finally, just the past week, Muñoz made it all the way to the quarterfinals in the Volcom Pipe Pro at Hawaii's Banzai Pipeline, helped along by a perfect 10.00 scoring wave in an earlier heat. With his high position there, he moves up the QS rankings to 25. Meanwhile, King and Calvo are 87 and 219, respectively.
For Costa Rica's professional surfers, there's a lot more to come in 2018.