After a grueling two-year wait, Costa Rica will finally have a new United States ambassador. Stafford Fitzgerald Haney has been confirmed as the 58th U.S. ambassador to Costa Rica just in time to celebrate the Fourth of July with expats here.
Haney was confirmed by the Senate on May 21. The U.S. Embassy in San José announced the appointment Thursday. Haney is expected to arrive in Costa Rica in late June, when he will present his credentials to the Costa Rican government, according to a statement from the embassy.
In a video, Haney said he hopes to focus his efforts in Costa Rica on economic development and energy.
"I think Costa Rica has the potential to become a source of innovation for the region, and I want to help it reach its potential," said Haney, who speaks fluent Spanish.
The nominee was born in Nashville, Tennessee, and grew up outside of Chicago in Naperville, Illinois. Fitzgerald and Andrea Haney live in Englewood, New Jersey, with their four children.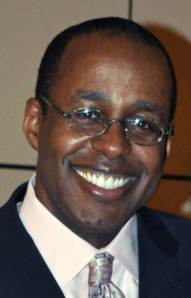 Most recently, Haney was a principal and director of business development and client services for Europe, Middle East and Africa at Pzena Investment Management in New York City. He has held the position since 2007.
He earned a Bachelor of Science in international economics and a Master of Science from the Georgetown University School of Foreign Service in international business and diplomacy. In addition to Spanish, he also speaks Portuguese, Hebrew and is conversant in French, according to a biography provided by the U.S. Embassy in San José.
The Tico Times previously reported that Haney and his wife, Rabbi Andrea Haney, are prominent donors to U.S. President Barack Obama and other Democrats. Since 2008, Fitzgerald Haney has donated $84,303. Andrea Haney donated $192,252 to Obama's 2008 and 2012 presidential campaigns and other Democratic candidates, according to Federal Election Commission records. Andrea Haney was the only one of the couple who gave directly to Obama, donating $4,506. She also contributed $62,000 to Obama political action committees (PACs).
The U.S. Embassy has had two chargé d'affaires running the diplomatic mission in the absence of an ambassador. Chargé d'Affaires Gonzalo Gallegos and Robin Matthewman have held the post since Ambassador Anne S. Andrew stepped down in June 2013.