WASHINGTON, D.C. – Costa Rica has been without a U.S. ambassador for a year and a half, but it doesn't look like Stafford Fitzgerald Haney – whom President Barack Obama nominated for the job back in July – will be relocating to San José anytime soon.
Haney isn't alone. More than a quarter of the 169 countries where the United States has embassies, from Afghanistan to Malawi, are waiting for their designated ambassadors to arrive – a consequence not of federal budget cuts or foreign-policy debacles, but rather partisan feuding in Washington.
Of the 55 State Department nominees currently pending confirmation by the slow-moving Senate Foreign Relations Committee, 30 are career diplomats and 25 are political appointees such as Haney.
"The vast majority of these remaining nominees could be confirmed quickly en bloc," State Department spokesman Jeff Rathke said at his agency's Nov. 19 press briefing. "The Secretary [John F. Kerry] has always said there are great public servants up there in the Senate, and he knows that none of them want to see this gridlock continue at the expense of career Foreign Service professionals."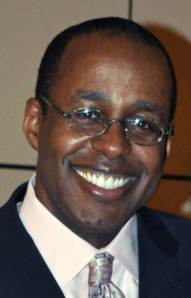 According to Rathke, nominees on the floor have waited 258 days – eight and a half months – on average.
"It's critical that we get these nominees confirmed before the Senate adjourns for the year to prevent further delay in meeting our foreign policy objectives," he said. "We know that America is stronger if the backlog is cleared and our nominees are confirmed before Thanksgiving. The Secretary has made a personal plea to his former colleagues in the Senate, and we would ask again for their help."
Deputy Chief of Mission Gonzalo Gallegos has been running the U.S. Embassy in San José ever since the June 2013 departure of Ambassador Anne Slaughter Andrew. That embassy – which Andrew headed for three and a half years – is the largest foreign mission in Costa Rica, a monstrosity compared to Costa Rica's Embassy in Washington, which has exactly eight staffers including Ambassador Román Macaya.
"Mr. Haney will be very welcome in Costa Rica when he's confirmed, and we hope that's very soon," Macaya told The Tico Times last Thursday. "He is one of many ambassadors that have not been able to go through the confirmation process."
But Haney may find himself at the back of the line – even though the international businessman speaks fluent Spanish (not to mention Portuguese and Hebrew) and has extensive experience in marketing, financial services and manufacturing throughout Latin America.
"The Senate is trying to use the confirmation process to achieve other objectives," said Lawrence Korb, a senior fellow at the Center for American Progress, as quoted by the center's website, ThinkProgress.org. "They might not be happy with things that the president is doing with Obamacare, for example, or immigration, or not raising the defense budget. So this is one way in which they can express their displeasure."
Haney, a black convert to Judaism, was born in Nashville, Tennessee, grew up in the Chicago area and has, among other things, a master's in international business and diplomacy from Georgetown University's School of Foreign Service. He's worked in Puerto Rico, Mexico, Brazil and Israel. Since 2007, Haney has been principal of New York-based Pzena Investment Management.
Haney has served on the council of the U.S. Holocaust Memorial Museum, and is an active member of Ayecha, a group that provides resources for Jews of color. He lives in Englewood, New Jersey, with his wife, Rabbi Andrea Haney.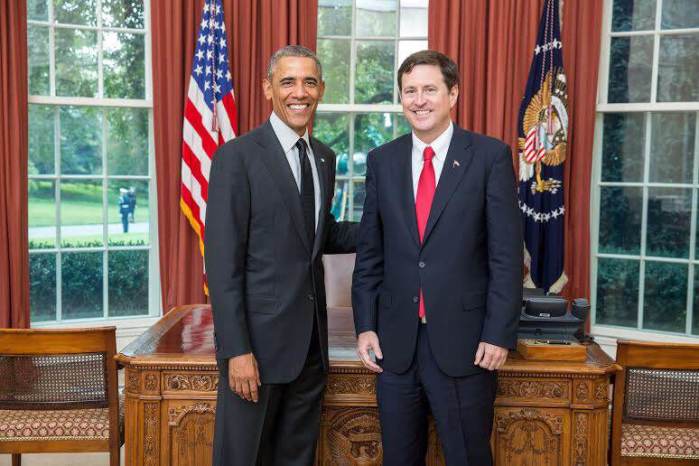 Costa Rica is among more than a dozen countries to which political appointees have been nominated for ambassadorships but not confirmed. These include Argentina, Finland, Hungary, India, Mexico, New Zealand, Norway and Sweden.
Historically, presidents have kept political appointments to a maximum 30 percent of the total, reserving the remaining 70 percent of slots for career diplomats. But according to Bob Silverman, president of the American Foreign Service Association, Obama has exceeded that ratio, with political appointees accounting for 35.2 percent of all nominees.
So far in his second term, Obama has nominated 75 career diplomats and 53 political appointees to ambassadorships. That translates into 41 percent of the total, a ratio exceeded only by presidents Gerald Ford and Ronald Reagan – and leading to complaints that Obama is rewarding political donors with plum ambassadorships rather than assigning career diplomats to these often-sensitive posts.
Yet Haney can hardly be considered a mega-donor in the traditional sense. Soap opera producer Colleen Bell, Obama's pick for ambassador to Hungary, has raised $2.1 million for Obama and fellow Democrats, The New York Times recently reported. And political consultant Noah Mamet, who's been nominated to be the next U.S. envoy to Argentina, raised $1.4 million.
By comparison, Haney has donated a paltry $84,303 to Obama and other Democratic candidates since 2008, while his wife gave $192,252 to the president's 2008 and 2012 campaigns, and $4,506 directly to Obama. Neither could be reached for comment for this story.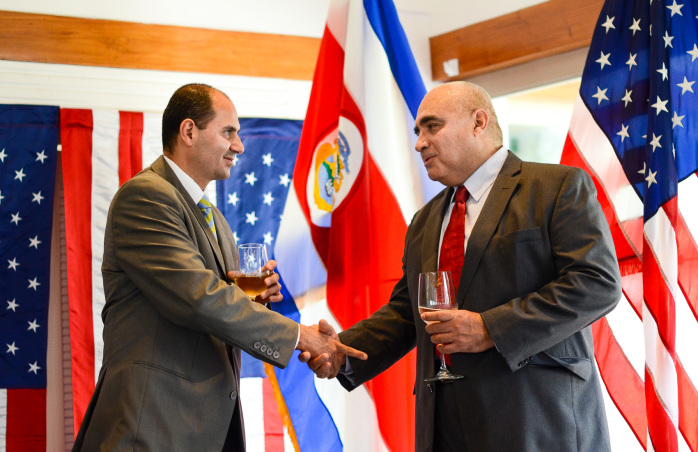 Read S. Fitzgerald Haney's July 29 testimony to the Senate Foreign Relations Committee here
"The slow crawl of Senate votes stems in part from acrimony over Republican objections to Obama's nominations for all posts and the change of longstanding rules by Senate Majority Leader Harry Reid (D-Nevada) to make it easier to pass some nominations," according to a recent story in The Washington Post.
In protest, the newspaper reported, "Republicans are routinely refusing to give the unanimous consent required to proceed on quick confirmation votes. Without consent, it can take up to eight hours on the floor to confirm a single ambassador."
Korb told ThinkProgress.org that getting political appointments through the incoming Republican-majority Congress is going to be an uphill battle.
"Basically, [it seems] like they're not concerned about diplomatic relations," he said of current lawmakers, warning that countries without a resident U.S. ambassador might conclude that Washington just doesn't care about them.
Yet Macaya said the Costa Rican government already has approved Haney, and he doesn't expect the ambassador-designate to face any major issues.
"Like any host country, Costa Rica wants to have the U.S. ambassador there. The embassy obviously operates without an ambassador because they have a deputy chief of mission, so it's somewhat symbolic," he explained. "But when ambassadors are political appointees, they tend to be the president's man or woman in that host country, so they're usually very close to the president. That allows for very fluid communications."
Macaya said he understands why Haney hasn't been confirmed yet, but "that doesn't mean we're indifferent."
"Costa Rica has historically had very close ties with the United States. It's not because of any specific treaty or agreement," he said. "It's because we believe in the same things: a strong democracy, human rights, liberties and the pursuit of happiness."