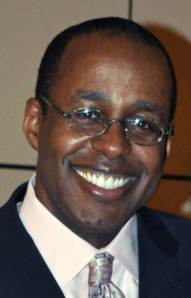 After more than a year without an ambassador in Costa Rica, the White House on Tuesday finally announced its choice to head the United States' diplomatic mission here.
The Obama administration named S. Fitzgerald Haney, an international businessman with experience in marketing, financial services and manufacturing in Latin America, as its pick for the next ambassador to Costa Rica. Most recently, Haney has been a principal and director of business development and client services for Europe, Middle East and Africa at Pzena Investment Management in New York City. He has held the position since 2007.
Haney and his wife, Rabbi Andrea Haney, are prominent donors to U.S. President Barack Obama and other Democrats. Since 2008, Fitzgerald Haney has donated $84,303. Andrea Haney donated $192,252 to Obama's 2008 and 2012 presidential campaigns and other Democratic candidates, according to Federal Election Commission records. Andrea Haney was the only one of the couple who gave directly to Obama, donating $4,506. She also contributed $62,00 to Obama political action committees (PACs).
Fitzgerald Haney earned a Bachelor of Science in international economics and a Master of Science from the Georgetown University School of Foreign Service in international business and diplomacy. Haney has worked in Mexico, Brazil, Israel and Puerto Rico during his career, among other places. He speaks Spanish, Portuguese, Hebrew and is conversant in French, according to a biography provided by the U.S. Embassy in San José.
The nominee was born in Nashville, Tennessee, and grew up outside Chicago in Naperville, Illinois. Fitzgerald and Andrea Haney live in Englewood, New Jersey, with their four children.
Fitzgerald Haney must be confirmed by the U.S. Senate Foreign Relations Committee before he can assume the ambassadorship. The U.S. mission in Costa Rica has been headed by Chargé d'Affaires Gonzalo Gallegos since Ambassador Anne S. Andrew left the post more than a year ago.