The first Central American satellite – designed and built in Costa Rica – has now been launched into space and into history.
The satellite, named Project Irazú in honor of one of Costa Rican's iconic volcanoes, was built by the Central American Aeronautics and Space Association (ACAE) and the Costa Rican Technological Institute (TEC).
In October, the satellite was sent from Costa Rica to the Kyutech Technological Institute in Japan, where it underwent flight tests before its launch yesterday.
On board a Dragon CRS-14 spaceship with a Falcon 9 rocket belonging to the Space Exploration Technologies Corporation (SpaceX), the satellite took off at 2:35 pm from Cape Canaveral Space Station in Florida en route to the International Space Station. It is expected to reach the space station early on April 4, according to a news release from CCK Communications.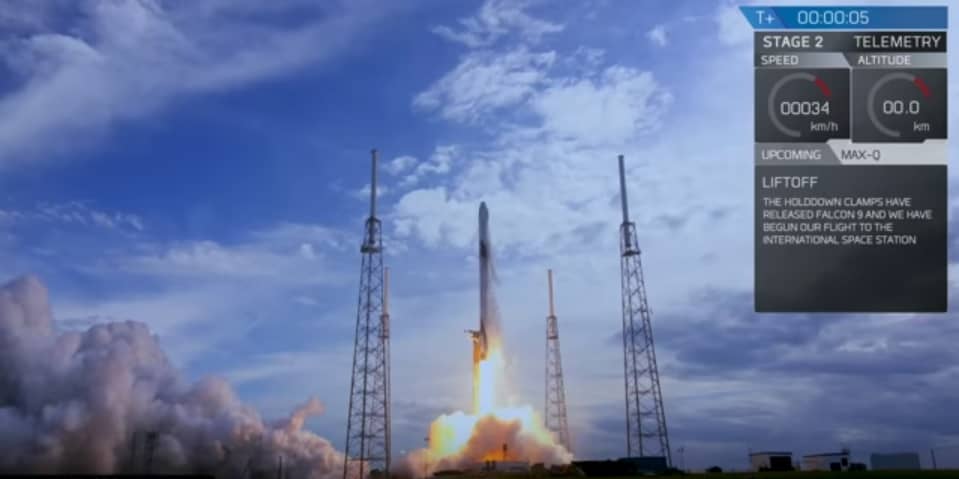 While Costa Rica, as The Tico Times has proudly chronicled over the years, has an unusually high number of space research achievements and leaders to its name, this is the first-ever space mission with equipment built on Costa Rican soil.
The satellite is expected to be put into orbit a few weeks after its arrival at the space station and wil help monitor carbon capture in Costa Rican forests, the statement said.
Watch the launch here: