Costa Rican scientists have finished construction on the first Central American satellite, which will be launched into space for a carbon emissions project.
The satellite, named Project Irazú in honor of one of Costa Rican's iconic volcanoes, is now ready to send to the Kyutech Technological Institute in Japan, where it will undergo flight tests before its launch in 2018.
The device was built by the Central American Aeronautics and Space Association (ACAE) and the Costa Rican Technological Institute (TEC), which announced the results of the project at a press conference.
"This is a historic day for [Costa Rica] and Central America," said ACAE president Carlos Alvarado. "Our intention is to develop space technology to promote peace and create prosperity in the world."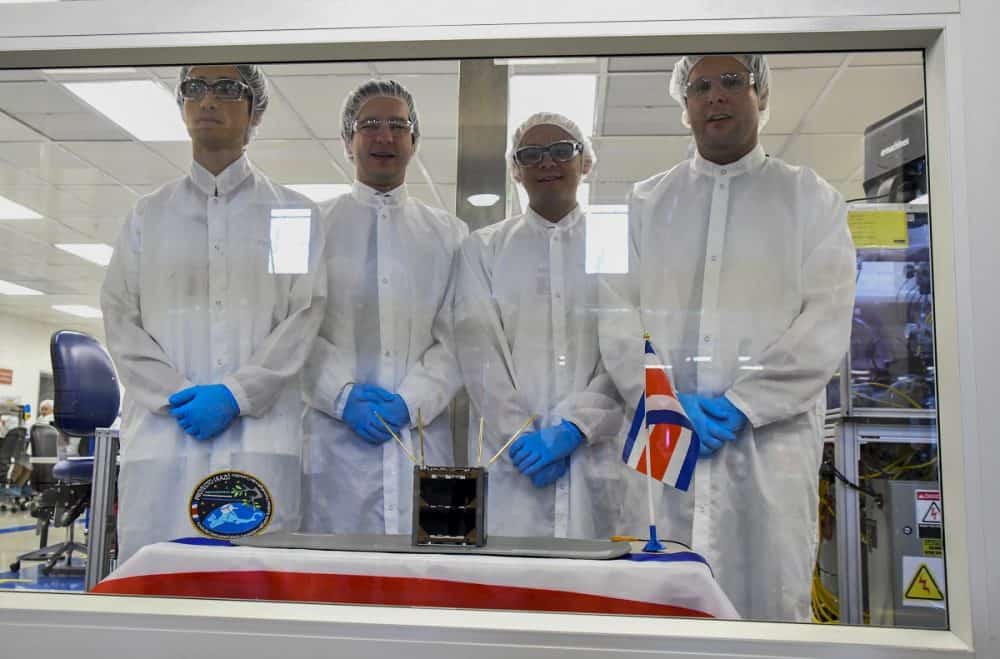 Four TEC engineers tested the systems and assembly of the satellite at a facility provided by MOOG Medical at El Coyol Industrial Park, west of San José.
"Once the satellite reaches the Kyutech Institute, it will undergo studies that simulate the extreme conditions of launch and orbit in the most realistic way possible, in order to ensure optimal functioning in space," said project manager Luis Diego Monge.
The CubeSat1U satellite was developed to help Costa Rican scientists gather information about the country's efforts to mitigate carbon emissions.
It will connect to a TEC station in the northern canton of San Carlos. Sensors to monitor tree growth will connect via antenna to the satellite twice per day when it passes over Costa Rica.