Recommended: Automotores Orletti: Memories of the Argentine dictatorship
BUENOS AIRES, Argentina – The Argentine prosecutor who last week accused President Cristina Fernández de Kirchner of trying to absolve Iranian officials from their involvement in the most deadly terrorist attack in the nation's history was found dead in his apartment.
Alberto Nisman's body was discovered by his mother and a police officer in his bathroom Sunday night alongside a gun and the shell of a bullet, according to a statement by the Security Ministry, which didn't provide the cause of death. Nisman was scheduled to present evidence for his accusations against Fernández at a lower house commission Monday. He was 51, according to local media.
"The autopsy has already begun," Prosecutor Viviana Fein, who is in charge of the investigation into Nisman's death, told reporters in Buenos Aires Monday. "There were no witnesses or neighbors and there was no letter."
Nisman alleged that Fernández and her Foreign Minister Héctor Timerman had sought to cover up an investigation he was heading into the 1994 bombing of a Jewish community center that left 85 people dead and hundreds injured. Fernández will need to show she's fully co-operating with the investigation to ensure that Nisman's death doesn't tarnish the prospects of candidates from her alliance seeking to succeed her in presidential elections in October, said Buenos Aires-based political analyst Sergio Berensztein.
"This could constitute what's commonly referred to as a black swan event in the sense that it could have an impact that's impossible to determine today but that could be very significant in the electoral campaign," Berensztein said. "If the president puts herself at the disposal of the investigation and provides all the tools needed so that this is cleared up quickly, she could emerge strengthened by this."
The Public Prosecutor's Office named Alberto Gentili as Nisman's replacement until Jan. 31. Gentili worked with Nisman on the investigation of the 1994 bombing.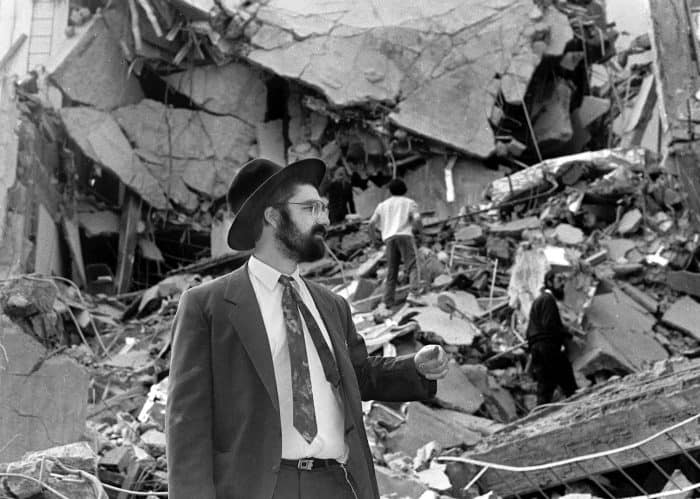 Nisman's mother and federal police officers assigned to protect the prosecutor entered the apartment after repeatedly trying to contact him on Sunday by telephone and by ringing the door bell. Since the door was locked from the inside, a locksmith was called to open it. Once inside, his mother and the policemen found Nisman's body blocking the door in the bathroom. Next to the body was a .22-caliber pistol and a bullet casing.
"In criminal investigations when you have a body, a weapon and a bullet shell evidently things point in a certain direction but we'll have to wait and see if the investigation corroborates this," Security Secretary Sergio Berni said in an interview on Radio Nacional Rock. "We're very respectful of what the family must be experiencing at the moment so we can't give any more details."
Cabinet Chief Jorge Capitanich said in his daily press conference he had nothing to add to the statement released by the Security Ministry and that investigations into the cause of death were being carried out.
Lawmaker Patricia Bullrich of the opposition PRO party told TN news channel Monday that she had spoken to Nisman on Jan. 17 to co-ordinate his visit to Congress Monday.
"He told me had been threatened and that he was studying the case, that he was going to give us some very strong evidence and for that reason he had requested that the meeting should be private," Bullrich said.
Nisman's allegation is one of multiple court cases against Fernández and her government that threaten to weaken her influence over elections in which a candidate for her party is tied in polls with two aspirants opposed to her government.
Argentine prosecutors in 2006 charged Iran and the Hezbollah group with organizing the 1994 bombing and issued eight arrest warrants, one of them for former President Ayatollah Ali Akbar Rafsanjani. Seven years later, Fernández said she signed a memorandum of understanding with the Iranians to set up a truth commission into the bombing.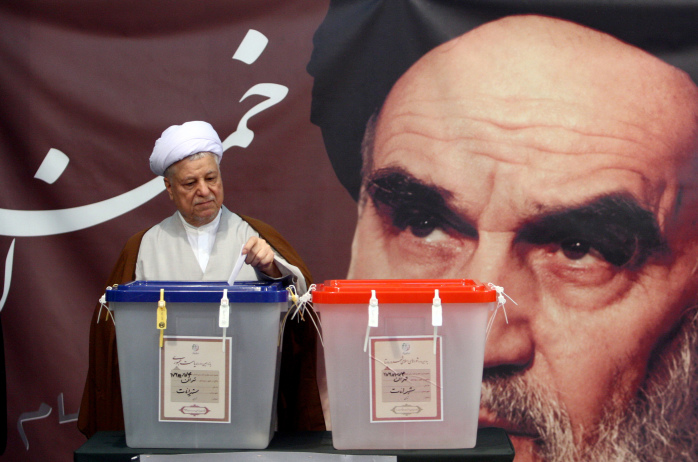 According to Nisman, the aim of the accord was for Iranian officials to be taken off Interpol's wanted list. In exchange, Argentina would export grains and meat to Iran and receive oil.
Timerman said Jan. 15 that the accusations were "lies" and accused Nisman of trying to stoke up sentiment against Fernandez's government during a year in which Argentines will vote for a new president.
Since the formal accusations had already been made, it's likely that public pressure to see the evidence Nisman had against the government will make it difficult to cover up now, Berensztein said.
Buenos Aires province Governor Daniel Scioli, who plans to run for the presidency under Fernandez's Victory Front coalition, had 24.7 percent of voter support against 23.7 percent for Buenos Aires City Mayor Mauricio Macri and 17.2 percent for lawmaker Sergio Massa in a Nov. 26-Dec. 3 poll of 2,400 people carried out by Management & Fit. The survey had a margin of error of two percentage points.
The Israeli government said in a statement Monday that Argentine authorities should continue Nisman's work and "make every possible effort to bring those behind the Argentina attacks to justice."
Ariel Lijo, a judge involved in the bombing investigation, cut short his holiday to begin assessing Nisman's accusations and called on prosecutors to seize the compact discs that contain the wiretaps.
Macri Monday called for the accusations made by Nisman to be investigated in full.
"It can't be that Argentina today makes worldwide news under the headline 'the prosecutor who accused the president found dead'", Macri said in a televised press conference Monday.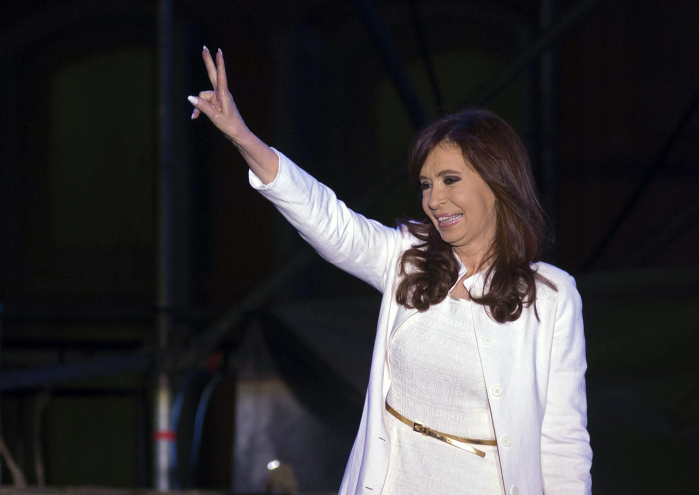 Thousands of Argentines said they planned to hold rallies Monday following Nisman's death to demand justice, according to postings on Facebook.
Gabriela Michetti, a senator from Macri's PRO party, said she'd spoken to people who had been in contact with Nisman who said he seemed sure in his decision to make public the evidence he had against Fernandez and that he wasn't depressed.
"It's very difficult today to imagine how this person arrived at this situation — to take his own life," Michetti said.
Fernández's government, which was censured in 2013 by the International Monetary Fund for misreporting its economic data, has created an atmosphere of mistrust with the public that may make it difficult for it to dismiss accusations of foul play, Berensztein said.
"There's a problem in Argentina of a lack of credibility in public announcements because of the constant manipulation of statistics, which leads to predictable doubts," Berensztein said.
With assistance from Daniel Cancel in Buenos Aires.
© 2015, Bloomberg News