BUENOS AIRES, Argentina – The building looks almost as it did in 1976, although it has deteriorated. The first floor was a mechanic's workshop, a cold and dark room measuring eight meters wide and 30 meters long, with cables and hooks affixed to the ceiling, a speaker attached to a metallic beam, and horrible fluorescent lights. On the right, old wooden stairs lead to the second floor. Entering the building one begins to shudder, but it's nothing compared to what we would hear and see upstairs.
The former Centro Clandestino de Detención, Tortura y Exterminio Automotores Orletti, located in the western section of the Argentine capital, was an old mechanic's workshop at 3519-21 Venancio Flores Street, in front of the train tracks in Floresta, a tranquil residential neighborhood. In this nondescript place lie the memories of the Argentine military dictatorship and the atrocities committed against those who passed through here.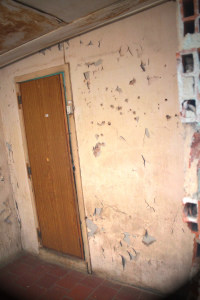 The victims recall being brought here blindfolded and then marched upstairs to be placed in a type of holding cell. Years later, they remember the details – and especially the sounds. Back then, they had no idea where they were, but they recall the sound of a loud metal roll-up gate leading into the workshop. They remember the sound of the train, which passed in front. They can still hear the voices and laughter of children who played on the patio of the Mauro Fernández school next door.
When we arrived during a recent visit, the metal gate was lowered halfway down, and we were received by Alba Pereyra, an Argentine who works with other activists in this place, known as an "Espacio-memoria," or memorial space.
"This was a clandestine detention center and the base of Operation Cóndor," said Pereyra, who estimates that some 300 Uruguayans, Chileans, Bolivians, Paraguayans, Cubans and Argentines were kidnapped and brought here. Most of them disappeared.
Orletti has become infamous on the pages of text produced by human rights organizations, who note that this was Operation Cóndor's headquarters.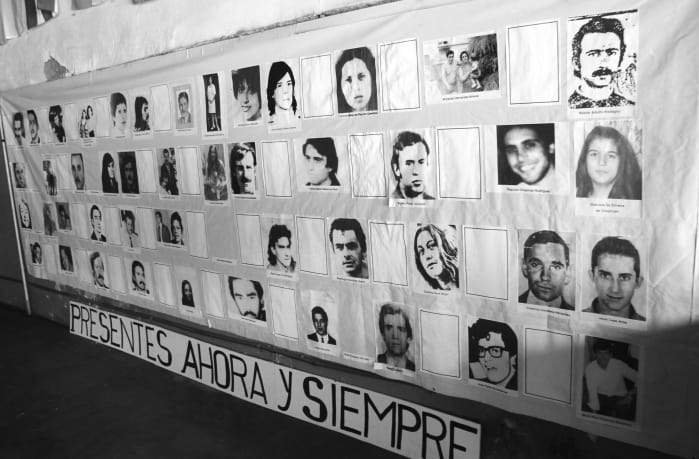 The center was used from May 12, 1976 to Nov. 3, 1976, the same year that Operation Cóndor was established. The plan centered on coordinating operations between the dictatorships in Chile, Argentina, Brazil, Paraguay, Uruguay and Bolivia, along with the CIA. It continued into the 1980s, and relied on the surveillance, detention, torture, kidnapping, transfer between countries and disappearances of people considered "subversive," or those who simply disagreed with the political and military dictatorships of the era. It is believed that more than 50,000 people were disappeared during this period in the Southern Cone region.
During Argentina's military dictatorship, which began on March 24, 1976 and lasted until 1983, Orletti formed part of a network of more than 500 clandestine torture, interrogation and extermination centers established in the country. Of those, 45 centers operated in Buenos Aires. Orletti was overseen by the First Army Corps and the Secretariat of State Intelligence, or SIDE, and was a base of operations for foreign intelligence operatives including Uruguay's Órgano Coordinador de Operaciones Antisubversivas (OCOA) and Servicio de Inteligencia de Defensa (SID), and Chile's National Intelligence Directorate (DIS).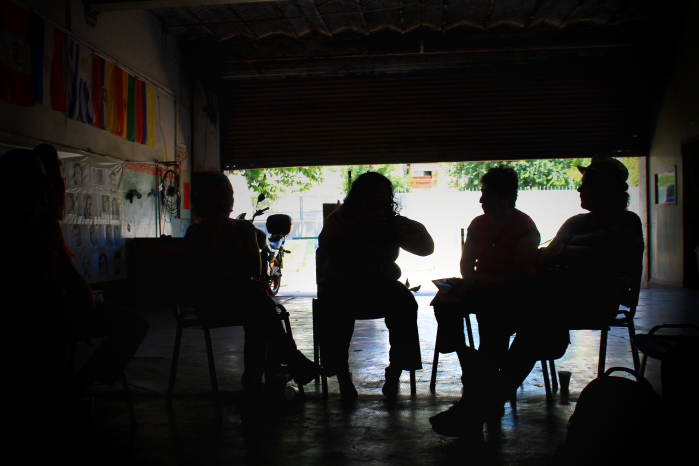 Testimonies of horror
Orletti's second floor was once a family residence that was connected to the mechanic's workshop. Today, visitors who climb the stairs will see paper peeling off the walls as they pass into a landing area, followed by a kitchen. Next are the rooms – gloomy and cold, with markings on the walls and bare light bulbs dangling from the ceiling. In an added feature, the walls were soundproofed to deaden the sound and facilitate the interrogations.
Next are two larger rooms with higher ceilings and barred windows that offer no view of the outside world. These were the torture cells, and the screams of those in agony were heard by no one from the outside – the torturers' constantly blaring radio helping with that task.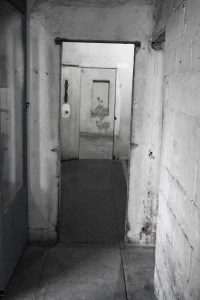 Ricardo Poggio, a human rights activist and employee at this Espacio-memoria, was our guide. He told us that the first person to talk publicly about Orletti was a right-leaning Uruguayan journalist named Enrique Rodríguez Larreta Piera, who came to Argentina to search for his disappeared son, Enrique Rodríguez Larreta Martínez. While he searched for his son, Enrique Rodríguez Larreta Piera also was targeted by intelligence services, kidnapped, and brought to Orletti. There he heard the voice of his captured son.
In 1977, Enrique Rodríguez Larreta testified in a judicial hearing in London: "The next night, it was my turn to be driven and taken to the second floor, where I was tortured and interrogated just like the other men and women who had been there. They stripped me naked and hung me from my wrists with my arms behind my back. In that position I was hung 30 centimeters above the ground for 20 minutes. At the same time, they placed a type of loincloth on me that had electrical contacts. When connected, the victim receives a series of electrical shocks at several points simultaneously. This apparatus, which they called the "machine," is connected while the questions are asked, and at the same time they deliver threats and insults, all the while striking blows to the most sensitive parts of the body. … I can't say exactly how long I was tortured. I think that in my case it wasn't more than a half hour. But in most cases, the torture lasted much longer, according to my calculations, about two or three hours."
Enrique Rodríguez Larreta was eventually transferred to Uruguay and released, as was his son.
Poggio told us that in Orletti the torturers also stole the babies born in captivity to detained mothers. One of these was Macarena Gelman, the daughter-in-law of poet Juan Gelman. We saw the room where Gelman – seven months pregnant – was held and tortured, next to the kitchen on the second floor. The baby Macarena Gelman, named after her mother, was born in late 1976 and given to a former police officer in early 1977. She was finally reunited with her biological family in 2000, after a long and arduous search. In 2010, she provided testimony in a judicial case that seeks justice for the crimes perpetrated at Orletti.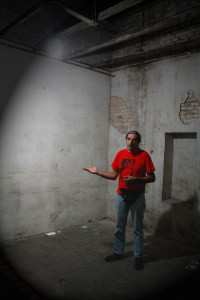 The torturers stopped using Orletti when on Nov. 3, 1976, Graciela Vidaillac and José Morales managed to escape. Naked, Vidaillac had been tied and hung from one of the metal beams in a room. Poggio told us the story. The captors had been eating and would check on her every 15 minutes. But they stopped coming, and Vidaillac could hear snoring. She managed to loosen her bonds and untie herself. She found her husband in another small room and untied him. This woke the captors, and Vidaillac grabbed a machine gun and tossed it to her husband. A shootout ensued, and Vidaillac was wounded. Nevertheless, she and her husband managed to run down the stairs and into the street. It was 6 a.m., and half a block away, they found several trucks parked in a depot. They managed to start one and speed away. Losing their captors, the couple drove to a small clinic to treat Vidaillac's injuries, and later hid at a friend's house.
Morales returned to Orletti in an unsuccessful attempt to burn it to the ground before the couple fled into exile in Mexico. At one point after that, Morales briefly lived in Costa Rica before going to El Salvador, where he was killed in that country's civil war. Vidaillac returned to Argentina in 1984.
Historical memory
The telling of stories like these help contribute to the construction in Argentina and elsewhere in Latin America of a historical memory that reminds us of the state-sponsored terrorism that fractured all of society.
In 2003, the Comisión de Derechos Humanos de Uruguayos en Argentina began a legislative campaign to expropriate the property where Orletti is located. On March 23, 2009, the city of Buenos Aires took ownership of the property.
Alba Pereyra has followed the process from the beginning. She worked in the central office of the Instituto Espacio para la Memoria (IEM), and later chose to work in the Espacio-memoria Orletti because several of her family members had been imprisoned or disappeared. Her father was one of Operation Cóndor's many victims. She and her family lived for several years in exile in Uruguay and Spain.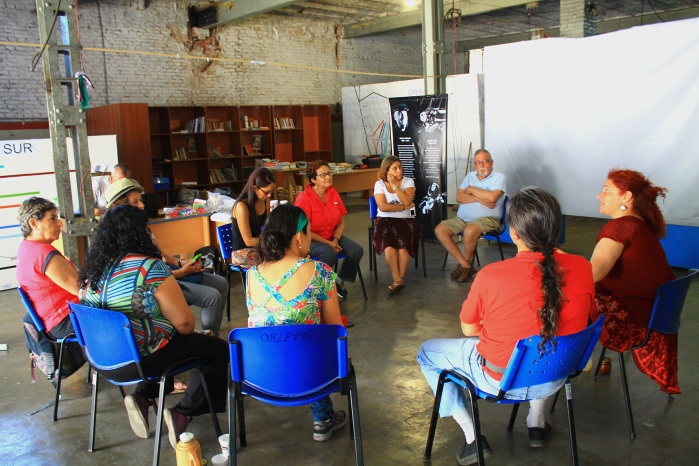 In 2009, the work of researching, preserving and managing information began for this site. But it wasn't until June 2014 when the group began to work here, organizing guided tours, workshops, debates and film series.
"The fact that they have expropriated these sites is the result of a struggle that has lasted more than 30 years," Pereyra said. "It's important that we are working in these places and talking about what happened here. We've accomplished many things since 2003. I think that society will try to maintain what we've accomplished, so that the grandchildren continue to be found, and the trials move forward."
Georgina Andino is another activist and guide at Orletti. Her father, Jorge Andino, 79, was captured and held at a similar site during the dictatorship. "It's important that this place is open and that we invite people to come and see it," she said.
For Liliana Ferro, the cultural transformation that Argentina has experienced in the last decade is now irreversible. "We've won a cultural battle. Now human rights are taught in schools. The state-sponsored terrorism that took place is taught in schools. When I was in school, this did not happen," she said.
There is an ongoing discussion in Argentina about the difference between a museum and Espacio-memoria sites like Orletti. Also being debated is what type of things Espacios-memoria should offer visitors.
For Pereyra, "a 'memorial museum' can be located anywhere and have elements brought from elsewhere. The important point is to recover the sites. Neighbors and human rights organizations are the ones who began to hold activities so that everyone would know where these places are located."
Poggio added that "a museum contains precise details of events that occurred over time. A 'space,' meanwhile, is a living place that is enriched over time with testimony, experiences and life lessons."
"There are constant reminders that this is a memorial site. The old staircase is one of the things mentioned in all of the testimony. The metallic gate, with its sound. These are confirmation of the space. The hook that is hanging is material proof that tells us what happened here," Poggio said. "We are in a period of permanent denunciation, and when we say, 'Never again,' that means denouncing those who were responsible."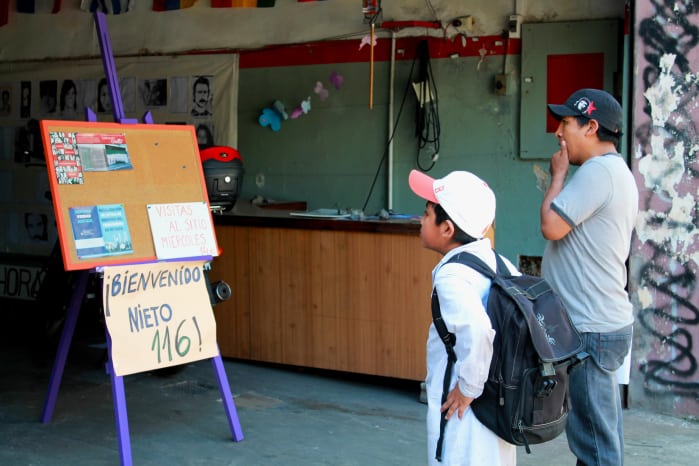 In March 2011, a Buenos Aires tribunal handed down a sentence of 20 years to life to four torturers who operated at Automotores Orletti. Since March 2013, the same tribunal, on behalf of 106 victims, has convicted 25 people for crimes against humanity in the context of Operation Cóndor.
Still, many Argentines and foreign visitors are unaware of these events, and the reminders invite guests to reflect on the past.
When we first set foot in Orletti during a recent summer afternoon, a group of boys chatted in a small garden in front. "They killed people there," said one.
For many years, Orletti's metal roll-down gate remained closed. Not anymore.