The search engine giant recognized Costa Rica for the second week in a row with a Google doodle honoring a Tico holiday. Today, in honor of Costa Rica Independence Day, you'll find a traditional meal of gallo pinto, tortillas, eggs and plantains on Google's homepage.
The image only shows up for Google users currently in Costa Rica. The four other Central American countries celebrating Independence Day this Monday — El Salvador, Guatemala, Nicaragua and Honduras — also received their own doodles.
There is a plato típico from El Salvador (with some pupusas) and Guatemala. The Nicaragua doodle highlights the national flower: the plumería. The Honduras doodle features the national animal: the white-tailed deer.
EL SALVADOR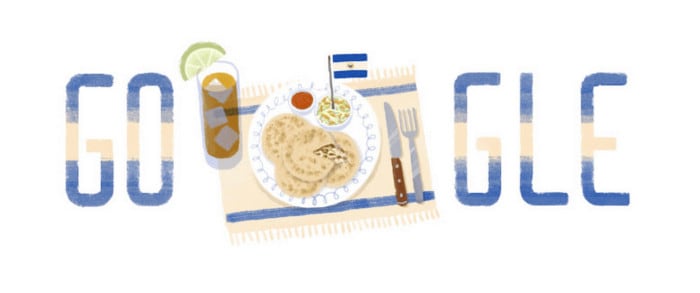 GUATEMALA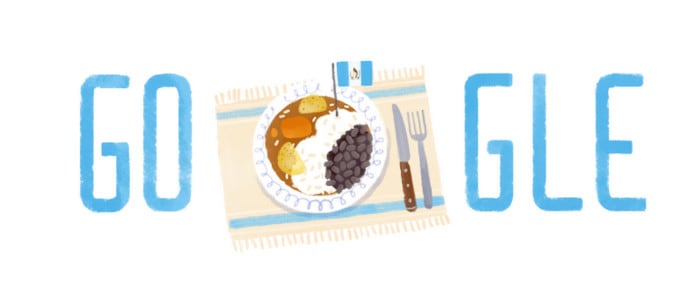 NICARAGUA


HONDURAS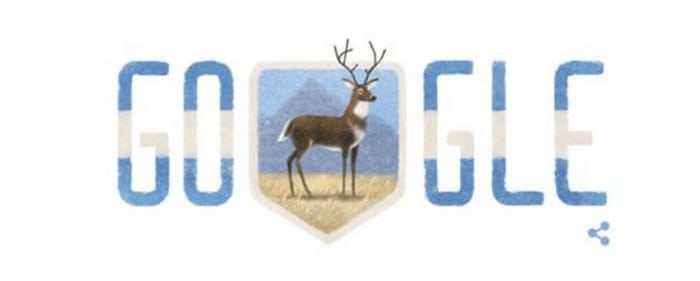 This is not the first time Google has done special doodles for Central America during the region's Independence Day. Here's a look at a few more Costa Rica Independence Day doodles.
COSTA RICA INDEPENDENCE DAY 2012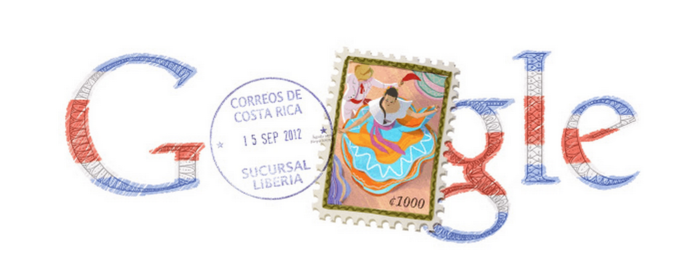 COSTA RICA INDEPENDENCE DAY 2011

COSTA RICA INDEPENDENCE DAY 2008