Costa Rica is one of the best dental tourism destinations in the world. The nearly perfect weather, friendly people, incredible nature and abundant wildlife combine to make Costa Rica a dream vacation destination. When you add affordable dental care to the mix, Costa Rica becomes an unbeatable dental tourism destination.
On a global ranking of the best dental clinics, Goodness Dental in Costa Rica is ranked as one of the Top Five Dental Clinics in the World. For perspective, consider that Goodness Dental achieved this ranking out of more than 126,000 dental clinics worldwide. According to Global Clinic Rating, no other dental clinic in the USA, Canada or any other country in the Americas ranks higher than Goodness Dental.
With pricing 50 to 70 percent lower than U.S dental care prices, Goodness Dental attracts hundreds of American and Canadian patients to their Escazú clinic every month.
Goodness Dental is now offering a Free E-Book to help patients prepare for their dental tourism experience in Costa Rica. Discover important details about your dental visit to Costa Rica including what to bring, Costa Rica entry requirements, finding a reputable dentist in Costa Rica, where to stay, general dental costs and information about many popular dental procedures in Costa Rica including dental implants, dental crowns, dental veneers and full mouth restoration procedures.
The Free E-Book is easy to download and is yours with no obligation. Just fill out the form and download your copy of the e-book to begin your journey to affordable dental care in Costa Rica.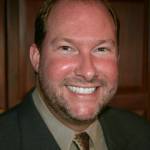 — Patrick Goodness, CEO, Goodness Dental
Goodness Dental is an American-owned dental clinic and is ranked as the #1 Dental Clinic in Costa Rica by CostaRicaDentalGuide.com and GCR.org.  Patients interested in learning more about dental tourism in Costa Rica may contact our patient coordinators Toll Free:
Dr. Peter Aborn: 866-218-1036
Dr. Carlos Fiorito: 866-260-5196
Dr. Karen Yurell: 866-367-6835
Ana Lucia Morales, CPC: 888-256-1768
This story was sponsored by Goodness Dental.