As its name implies, La Deportiva Charlie's Bar is a sports bar. But it's not one of the many copy-and-paste American sports bars all around Costa Rica.
This bar has been around for 76 years and has kept its local charm. Even though they are now located in a modern building, the essence of it's previous life still remains. Perhaps the earth below this spot is haunted, or blessed, by the spirit of many drunken cowboys who have previously passed through these doors to wet their whistle. A toast, to them.
Photos of the previous buildings are proudly displayed on the wall here. It is only one of many historical pieces on display around the establishment.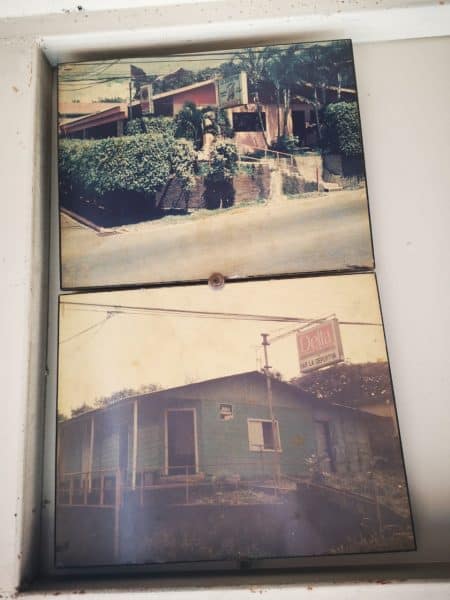 Actually, the place is almost like a museum: a museum dedicated to local professional soccer.
There are framed and signed soccer jerseys, photographs of famous visitors and other pieces of one-of-a-kind memorabilia hanging on every inch of wall and ceiling. Walk around and take a look at everything while you wait for your food.
The food doesn't take long though, at least mine didn't. For a sports fan like myself, it's a thoroughly enjoyable experience. It's a pretty good foodie experience too.
La Deportiva Charlie's Bar has a simple one-page menu that is divided into the usual categories like appetizers, soups, ceviches, casados and more. All the typical style bar food is good, but the real star, as you might have come to expect from me, is the chifrijo. They have the classic version, a chicken one, and vegetarian-friendly cheese version.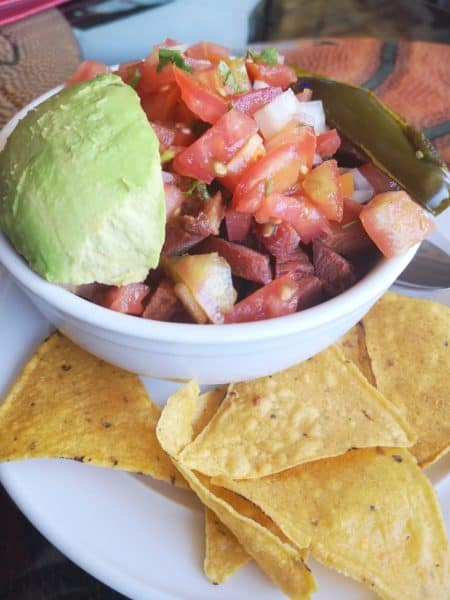 Of course, I recommend the classic version with fried pork but be sure to order it "special" style for an extra 300 colones, which includes a portion of avocado and jalapeno. The special version is 3,800 colones (about $6.30).
I was excited to find a bottle of locally-made hot sauce that I had never seen before. The label said it is produced by Chileras Castillo and it appeared to be mixed chilis in white vinegar. The chilis don't fit out of the neck of the bottle, only the vinegar does. So it's more of a spicy vinegar than a hot sauce.
The chilis have been marinating in it, so all of the flavor and heat is in the vinegar. It's really tasty and I recommend it to kick your chifrijo up a notch.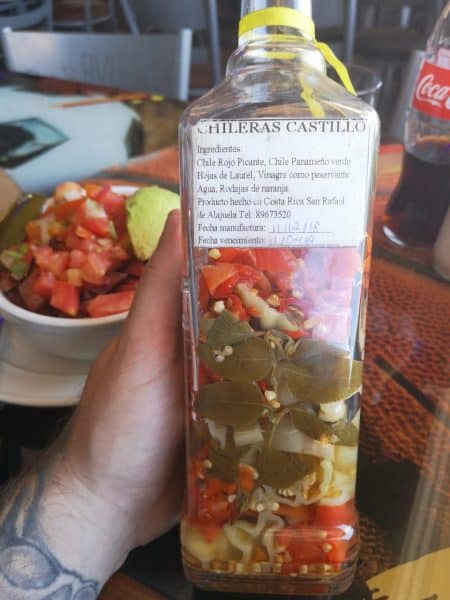 Normally when I visit restaurants on assignment, I bring a friend or two. That way I can try and photograph a wider assortment of the menu. I went alone this time though. The chifrijo was big and I washed it down with a Coca-Cola. It was early in the day, so no beer, give me a break.
I didn't have room for anything else. The restaurant was busy and I was enjoying watching the food hit the neighboring tables around me, everything looked great.
If there is a 'Clasico' being played that day, whether it be Real Madrid vs Barcelona or Saprissa vs La Liga, be warned that they do fill up. This is their bread and butter, and on an important game day, the owner Carlos tells me that they can have up to 300 people inside. I would guess that only about 200 of them actually get a seat.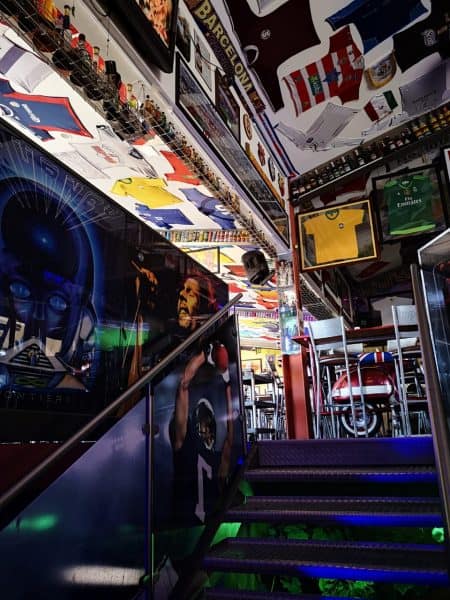 When there's space, I prefer to grab a window seat that looks out over one of the local community soccer fields. Depending on when you visit, you might even get lucky enough to be able to take in a local amateur soccer match while you eat. If not, there are many flat screen TVs scattered all around, playing sports at all times.
In addition to the quality food being served, and the one of a kind interior decoration, La Deportiva Charlie's Bars offers a friendly and efficient, yet informal service. This is my kind of place. And so whether you aren't with an appetite, this seems to me like the kind of place that I could recommend just for drinks, too. Go enjoy a few ice-cold buckets of six Pilsen for 7,500 colones (about $12.30), and tell them I sent you.
La Deportiva Charlie's Bar is open seven days a week, from 11 a.m. until midnight. Major credit cards are accepted. Prices do not include service tax. Vegetarian options are available. Search "La Deportiva Charlie's Bar" in Waze or Uber to arrive conveniently.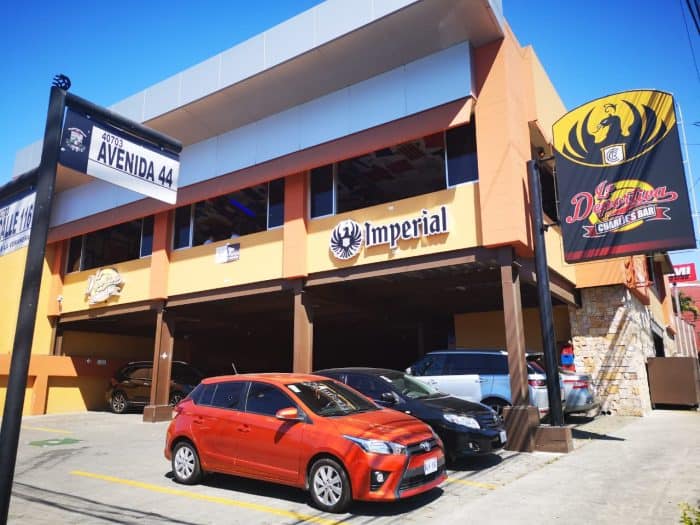 Know of a restaurant you think we should cover? E-mail us at OTEP@ticotimes.net.
---
This story was made possible thanks to The Tico Times 5 % Club. If only 5 percent our readers donated at least $2 a month, we'd have our operating costs covered and could focus on bringing you more original reporting from around Costa Rica. We work hard to keep our reporting independent and groundbreaking, but we can only do it with your help. Join The Tico Times 5% Club and help make stories like this one possible.
Support the Tico Times