Music: The Voca People
A group of aliens from planet Voca, somewhere behind the sun where people can only communicate through musical and vocal sounds, landed on Earth. Their spaceship is out of energy and only works with special musical energy. To get that energy ,the Voca people perform a capella, creating an incredible range of sounds.
"The Voca People" will perform August 27 – 30 at the Melico Salazar Theater, downtown San José. ₡20,000 – 50,000 ($40 – 100). 8p.m. Tickets in Publitickets Website or call 2289-0909 
Mother's Day Market
Up for some last-minute shopping for mom? Check out the artisans' market "El Mercadito," mamá edition, with delectable and beautiful gifts available in the heart of Escazú.
"El Mercadito" takes place August 14 and 15 from 10:30 am-5 pm at Distrito Cuatro, Escazú. More info at the event's Facebook page.
Dance: "The Trap"
The National Theater's "Midday Theater" series presents the contemporary dance group Danza Unversitaria, a company of students from the University of Costa Rica (UCR), which will perform a critique of conformity.
"La Trampa" will be performed August 18 at the National Theater, downtown San José. ₡2,000 ($4). More info at the National Theater Website or at 2010-1110. 
Music: "Tangos & Boleros"
This special show for moms offers live music, a wide dance floor, and lot of food. Special guest José Arturo Chacón creates the perfect romantic atmosphere for a great evening.
"Tangos y Boleros" takes place August 14 – 15 at 8p.m. and August 16 at 6 p.m. at Gráfica Génesis Escénico, 13th Street, Ave. 12 – 14. ₡6,000 ($12). For more information call 2223-8263.
Tour: Mother's Day Carpe Craft Beer
A tour through various San José neighborhoods guided by an expert from La Bodega de Chema teaches participants about craft beer production and the historical context of the areas visited. The tour includes four bars, four craft beers with side dish, and a memento glass.
"Carpe Craft Beer Día de la Madre" takes place August 14. ₡15,000 ($30) per person or ₡20,000 ($40) both you and your mom. The meeting point is at Impar Restaurant (Los Yoses, 33 Street). For more information and tickets write info@carpechepe.com.
Festival: Family Festival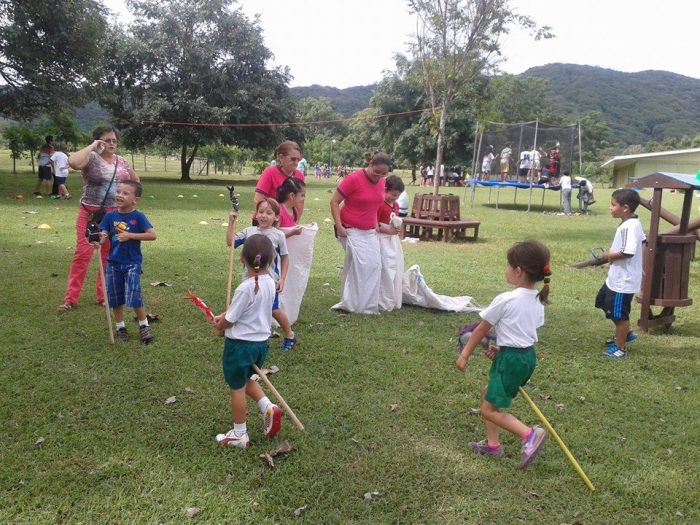 The Municipality of Nicoya and the canton's Organizing Committee have prepared a Family Festival with activities such as runs, mountain biking, traditional games for children, skates, crossfit, Zumba, a concert with the Municipal Symphonic Band and band Soulinaje, and more. Prizes will be offered after each event.
"Festival Familiar" takes place August 16 at Nicoya Park, Guanacaste, 8 a.m.-7 p.m. Children ₡500 ($1) and adults ₡2,000 ($4). For more information call 8624-6661.
Theater: "The Wizard of Oz"
The classic story of Dorothy, her dog Toto, and their journey through an unknown and fantastic world in a quest to get back to Kansas.
"El Mago de Oz" will be performed August 16 – September 9 at 11 a.m. and 2 p.m. at the University of Costa Rica (UCR), School of Art. ₡4,000 – 5,000 ($8 – 10). More info at RedCultura Website.
Barceló Hotel Celebrates Moms
Events take place at Barceló San José Palacio Hotel; for more information, call 2220-2034.
Dance Night: El Bosque Bar will be featuring danceable bands La Solución and Los de la Kalle and a special mariachi for a serenade for moms. August 15 at 8:30p.m. ₡20,000 ($40). Price include a rose and a welcome cocktail. 
Special Barbecue: Special menu for moms on August 15 – 16. The barbecue includes an appetizer, main course, dessert and drink. At Rancho Grill, Barceló. 12:30m.d. – 3p.m. $22.
Upcoming Concerts:
Nonpalidece & Los Pericos: Two generations of reggae music come together for the first time in Costa Rica. August 19 at Club Pepper, Zapote. 7 p.m. ₡20,000. Get tickets at Quique, Roca Bruja, and Costarasta Stores. For more info call 6125-0068.
Let Me Explain: Electronic music concert featuring special guest Nekes, from Germany. Different artists will be performing all night long. Among other guests will be David Berckley from Panama, Lui PhantomDeck from the Dominican Republic, Stefan Zickler from Costa Rica, and many more. August 15 at Club Vertigo, San José. 9 p.m. Women free before midnight (after midnight ₡4,000, or $8) and men ₡7,000 2×1 before midnight (after midnight ₡7,000, or $14). More info at Club Vertigo Facebook page or at 2257 8424. 
Infibeat + Eli Brueggemann: Funk fusion band Infibeat joins U.S. pianist, composer and producer Eli Brueggemann, the current musical producer for NBC in New York. August 14 at MundoLoco El Chante, San Pedro. 10:30p.m. ₡4,000 ($8). For more information call 2253-4143.
Balerom: The artist will offer a serenade for moms at the balcony of the Lehman Bookstore on Avenida Central, followed by an autograph session for fans. August 14 at 11a.m. Free. For more information call 2522-4848 or the artist's Facebook page.
Elvis fans know that the anniversary of his death will be commemorated on August 19. Check out at these five great songs from the King: