Santa Teresa: Women sexually assaulted at river crossing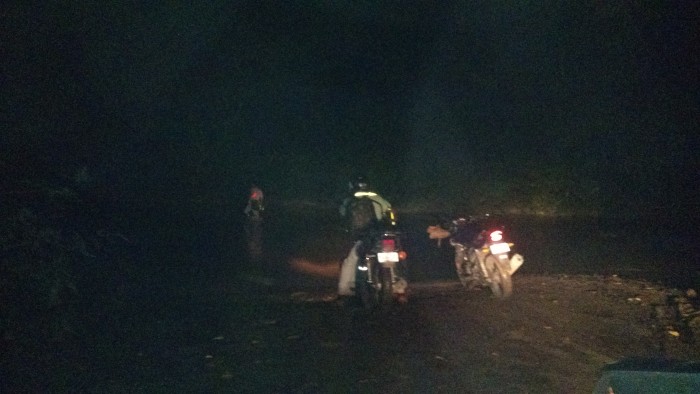 Four French women were robbed and sexually assaulted by armed men wearing masks north of Santa Teresa last week when they stopped at a river to see if it was safe to drive across, police and area residents said.
A man who represents the French Consulate in the Nicoya Peninsula and served as interpreter for the women with the police told The Tico Times their horrifying story but did not want to be identified because he is not authorized to speak to the media.
He said four French tourists in their mid- to late 20s were driving from Sámara south to Santa Teresa last Saturday when they came to the Ario River crossing at about 4 p.m. Four men came out of hiding wearing masks and gloves, armed with a rifle, a handgun and two machetes, and overpowered the women and stole everything they had, the interpreter said.
The assailants pushed the women into the woods and "played with them," sexually assaulting them with their hands, he said. The women were tied up and one man stayed to guard them while the other three went to Montezuma to withdraw cash on their credit or debit cards, using PINs the women were forced to tell them, he said.
The three men returned, and the women were moved to an abandoned house in the forest where they were again sexually assaulted and tied up by the hands and feet, at least one of them left completely naked, the interpreter said.
The bandits took the women's car, cellphones, computers, cameras, money, clothing – everything they had, he said. The victims managed to free themselves but then spent the night hiding in a grass field, afraid of meeting the assailants again if they went to find help.
At 6 a.m. they flagged down a man on a motorcycle working as a watchman for a local finca, and he called police, the interpreter said.
The women were described as completely traumatized, in part because they thought the men were going to kill them.
They filed a complaint with Costa Rica's Judicial Investigation Police, or OIJ, and are now at the French Embassy or have returned to France, the interpreter said.
The OIJ confirmed in a brief email Friday that four female French citizens filed a complaint saying they were victims of assault of an unspecified nature in the vicinity of the Ario River late in the day on Saturday, Aug. 29.
"Various personal articles like cameras and cellphones were taken from the women," the OIJ said. "At this time the judicial agents are investigating the claims, and no more details on the case are available now."
Wilfredo Herrera of the National Police in Cóbano confirmed in a phone interview Friday that the travelers' rental car was stolen and they were left tied up about a week ago near the Bongo River, though he had no information about sexual assault. He said no suspects have been detained.
Several area residents, who did not want to be named out of fear for their safety, described the women's terrifying ordeal — a story that has been making the rounds on social media and by word of mouth all week.
A recent post on TripAdvisor warns against driving the coastal route between Santa Teresa and Coyote:
"The Rio Ario and the Rio Bongo crossings have had thieves hiding along the river banks, waiting for people to stop and assess their route across the rivers," says a post by Wefish88, a resident of Santa Teresa. "The four thieves have masks and gloves on to hide their appearances and have guns. They have robbed, raped, stolen rental cars and everything in them over the past few weeks. The latest incident, last Sat. afternoon, involved 4 young ladies. They were brutally assaulted."
One Santa Teresa resident who didn't want to be named wrote in an email that there have been other robberies at the river crossings, along with a worrisome increase in robbery in the Santa Teresa area.
"The other day a family with a small BABY were assaulted on the beach midday for 10,000 colones," she wrote. "Girls are being robbed at gunpoint while they tan on a certain stretch of beach."
Another resident who wished to remain anonymous said about three weeks ago in the same area, his friends drove up on a robbery in progress at the Ario River crossing. As his friends turned a corner, they saw two men with rifles robbing tourists stopped at the river.
The newcomers made eye contact from a distance of 30 to 35 meters with the robbers, one of whom pointed his rifle at them. The driver threw the car in reverse, gunned it and escaped.
The driver's girlfriend called police, who reportedly said they would see if they could get to the area, but they didn't have 4-wheel-drive vehicles.
Michael Krumholtz contributed to this report. Contact Karl Kahler at kkahler@ticotimes.net.
Related: Santa Teresa: A few wrong turns on the road to paradise
You may be interested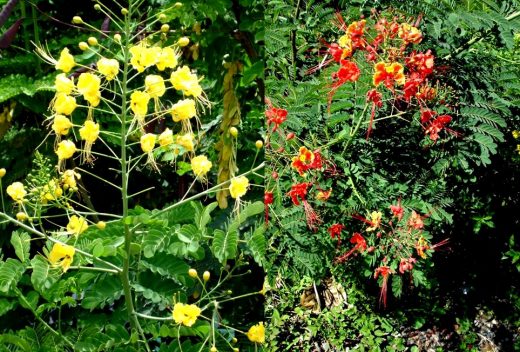 Home Gardening
15532 views
Home Gardening
15532 views
Costa Rica Multipurpose Patio Shrub – Malinche
Ed Bernhardt
-
April 11, 2021
Here's another attractive ornamental that's a favorite Costa Rican backyard patio shrub. You'll find malinche (Caesalpinia pulcherrima) growing in just…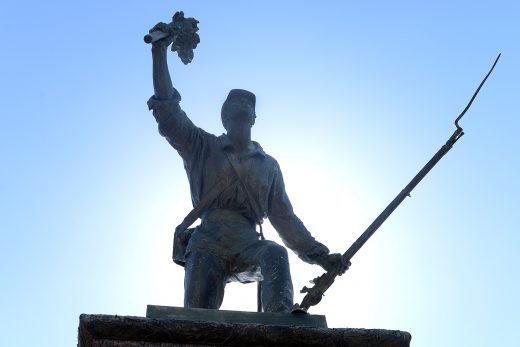 Costa Rica
2480 views
Costa Rica celebrates Juan Santamaría Day
The Tico Times
-
April 11, 2021
Costa Rica, lacking an army since 1948, has relatively few war heroes. Perhaps the most notable exception is Juan Santamaría, a…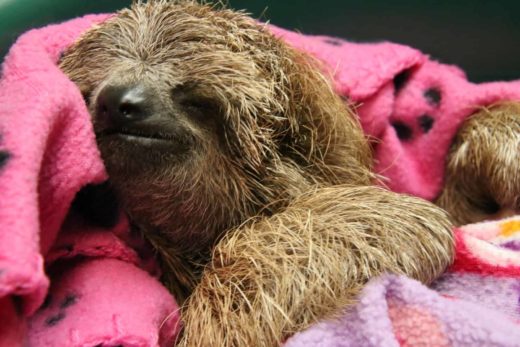 Sloth Sundays
5 views
A sloth for your Sunday
The Tico Times
-
April 11, 2021
Happy Sunday from all of us at The Tico Times!