Raffle raises funds for Costa Rican cancer screening, treatment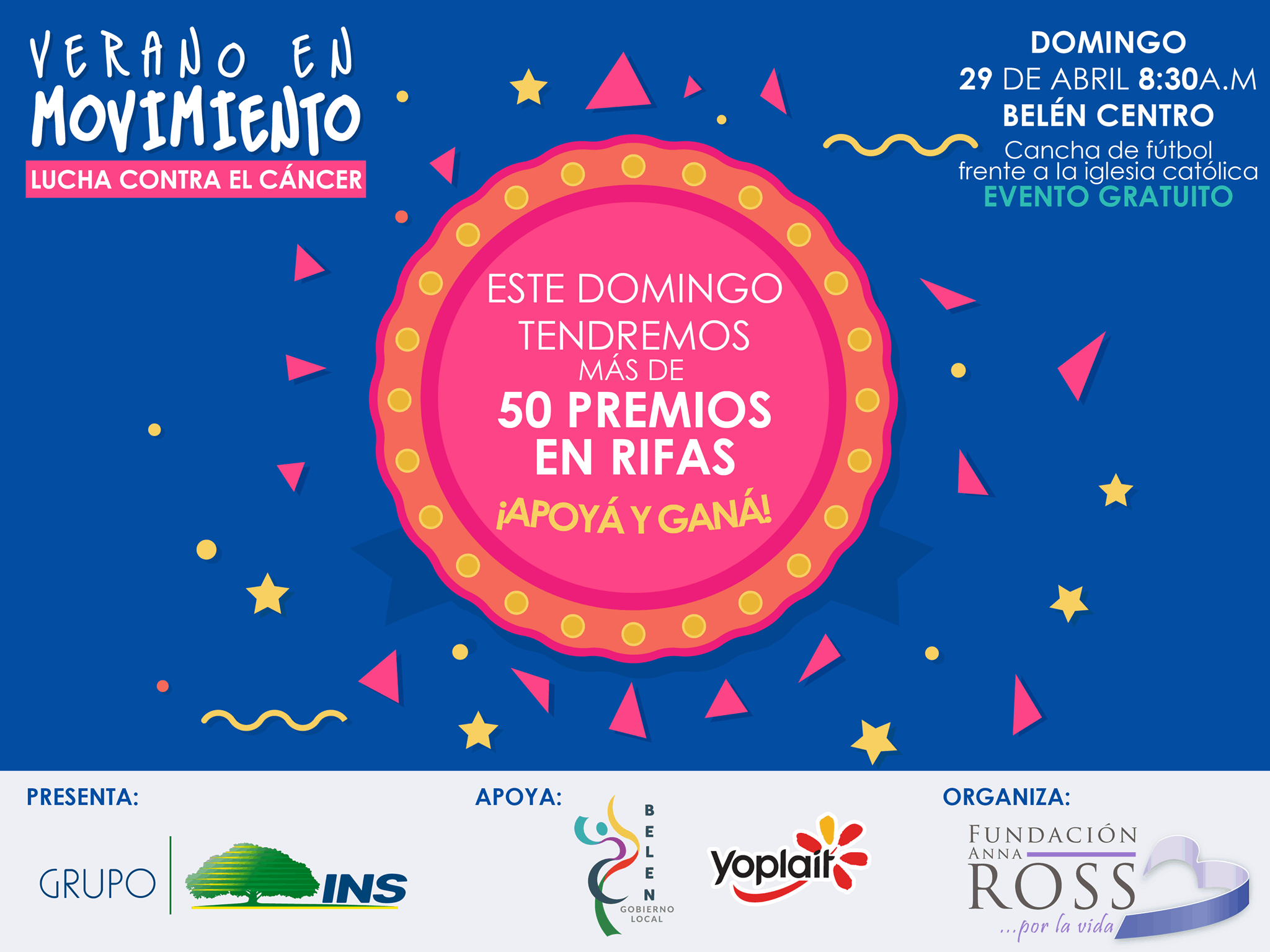 Ticket sales for a raffle on Sunday with more than 50 prizes – from delicious organic foods to yoga classes to sportswear – will benefit the fight against cancer in Costa Rica.
The raffle, held at Sunday's Verano en Movimiento event at the central soccer field in Belén, Heredia, organized by the Ana Ross Foundation, represents donations by a wide range of companies committed to supporting the Foundation's work to improve access to cancer screenings and treatment in Costa Rica. While participating, attendees at the free event can enjoy Zumba and yoga classes, snacks and more.
All ticket sales will go to the Andrea and Fitz Haney Donor-Advised Fund to Support the Ana Ross Foundation. The Fund was created by former U.S. Ambassador to Costa Rica Fitzgerald Haney and his wife, Rabbi Andrea Haney, in 2017.
The Ana Ross Foundation, established in 2003, is Costa Rica's premiere advocacy organization for cancer patients and cancer prevention; its annual Walk Against Cancer in San José has raised both funds and awareness about the impact of the disease.
The foundation is working to raise funds for the first Ross Foundation Early Detection Center in San José. Its Verano en Movimiento events promote exercise, wellness and cancer awareness.
Sunday's event in Belén will run from 8:30 am to 12 noon. More info here.
Can't attend, but would like to make a U.S. tax-deductible donation online or learn more about the Haney Fund and the Ana Ross Foundation? Visit the Haney Fund page. The Haney Fund is housed at the Costa Rica USA Foundation for Cooperation and Amigos of Costa Rica.
Don't miss today's story about Nava Haney's fundraising efforts in today's Tico Times.
Brought to you by the Costa Rica USA Foundation and Amigos of Costa Rica
Prizes and participating businesses in Sunday's raffle include:
Channel 7 News/Teletica: A new television
Lucy, Latinstars Academy: One complimentary class and bring a friend
Don Stockwell: Drumhead by CNCO, Signed poster by Judas Priest, and signed CD by Franco de Vita
Angel Rafael Makeup: One hour free makeup class at his home for five people.
Diana Salazar:Meditation class
SularaWear: Yoga clothes
Swan Estetica y Spa Escazú: Hydration facials, luxury products by Germaine de cappuccino, and 5 kerastase hair treatments
Chef Jullio Carro: Private cooking class for two
Doka Coffee: Tour of the coffee plantations including lunch for two
Worlds Gym: Matricula and one month free
Fabrizzio Cordero González NASM, CPT: Personal training sessions
Luciérnaga Productions: Two tickets to the May 3 live performance of "Chicago"
Simone Mermelstein: dental checkup and cleaning
Raw Juice Bar:Gift certificates for one fresh pressed juice
Rossie Brender, periodontist. One dental cleaning for a senior citizen
Chef David Boyejo, private chef—one hour private cooking class at his home, homemade jams and cookies.
Xocolatique Taller de Chocolate Gift baskets of homemade chocolates, gift certificates
The Cool Hair Band Salon: one blow out
Krama Yoga: one week passes to all classes, gift products
All Stars Gym: private gymnastics lesson
MoYo Frozen Yogurt: Gift certificates
Om Yum: Baskets of all natural snacks
Elemental Herbs: Natural Chinese herbs and medicinal mushrooms
P&P Pupusas: Gift certificates
Trucare Salon: Keratin cabello shine treatment with Jorge Luis Rizo
MoLoKo: Clothes
MAE FOODS: Snack foods
Cintas con SABOR: $50 gourmet certificates
Centro de Uñas: Manicure and pedicure
La Paz Waterfall Gardens: Entrance tickets for two
Haney Kids:$50 in cash prizes
Color Me Mine, Escazú and Pinares: $30 gift certificates
"Les delice de juli": French food gift baskets
WERCR Real Estate Agency, Karla Brenes: Beaded necklace and earring set
Manipura Cosmetica Natural: Natural skin care gifts, lip scrub, soap
Sandra Magdaleno Salon & Day Spa: Relaxing massages
Green Center: Gift basket of products
Zoe Spa: Gift certificates
Atmosphere Home: Gift bags
Loveva: Gift bags
Valerie Levy: Headphones
DIG into Fashion Boutique: Gift certificates
Costa Rica Travel Impressions: Vases
Crol Swimming: One month pass for swim lessons twice a week
Piskulich, Clinica Visualiza: Eye exam
Miranda and Giulina Obón: Three gifts
Creaciones Hadarah: Gift bags of handmade jewelry
Bespoke Burrito: Gift certificates
Bom Bom Brazil: One box of brigadeiros
Fuerza Animalia: Gift bags with T-shirts and hats
Our Friends at Teletica: Various gifts of stuffed animals and merchandise
Linda Eskenazi: Gift bags of jewelry
Cross Fit 506: One month passes and free registration.
Consultas Nutrición: Free consultations and pedometer
Facebook Comments
You may be interested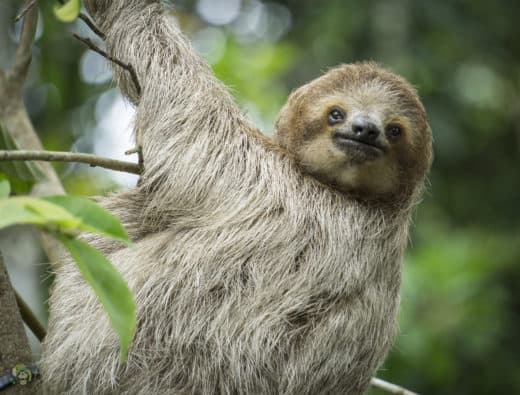 Sloth Sundays
53 views
Slothy Sunday: Happy International Sloth Day!
Toucan Rescue Ranch
-
October 20, 2019
Today, animal lovers, especially sloth lovers, rejoice! It is not only a very Slothy Sunday but also, International Sloth Day.…