There's a scene in Costa Rican novelist Anacristina Rossi's 1992 novel "La Loca de Gandoca" where the protagonist takes a break from her frenetic fight to save the southern Caribbean coast from unfettered development and goes to one of her favorite places in the country, Guanacaste's Playa Conchal (which she calls "Conchalito").
There, walking along the white, crushed-shell beach, looking out at the clear, turquoise water along the shoreline, she feels happy and at peace for the first time in months.
Playa Conchal is, I'm quite sure, very different than it was in 1992, as is most of Costa Rica's coastline. The fictitious development company that the protagonist in Rossi's novel runs into while taking a walk inland from Playa Conchal is, in real life, Westin Hotels & Resorts.
The elite Reserva Conchal resort occupies 2,400 acres just inland from Playa Conchal. But the beach — at least the side that's closest to the town of Brasilito — is locals' territory.
On a recent Sunday, it was lined with brightly colored sunshades; the parking lot was packed with cars; vendors sold or rented everything from coconut water to kayaks; and there was lots of Imperial beer.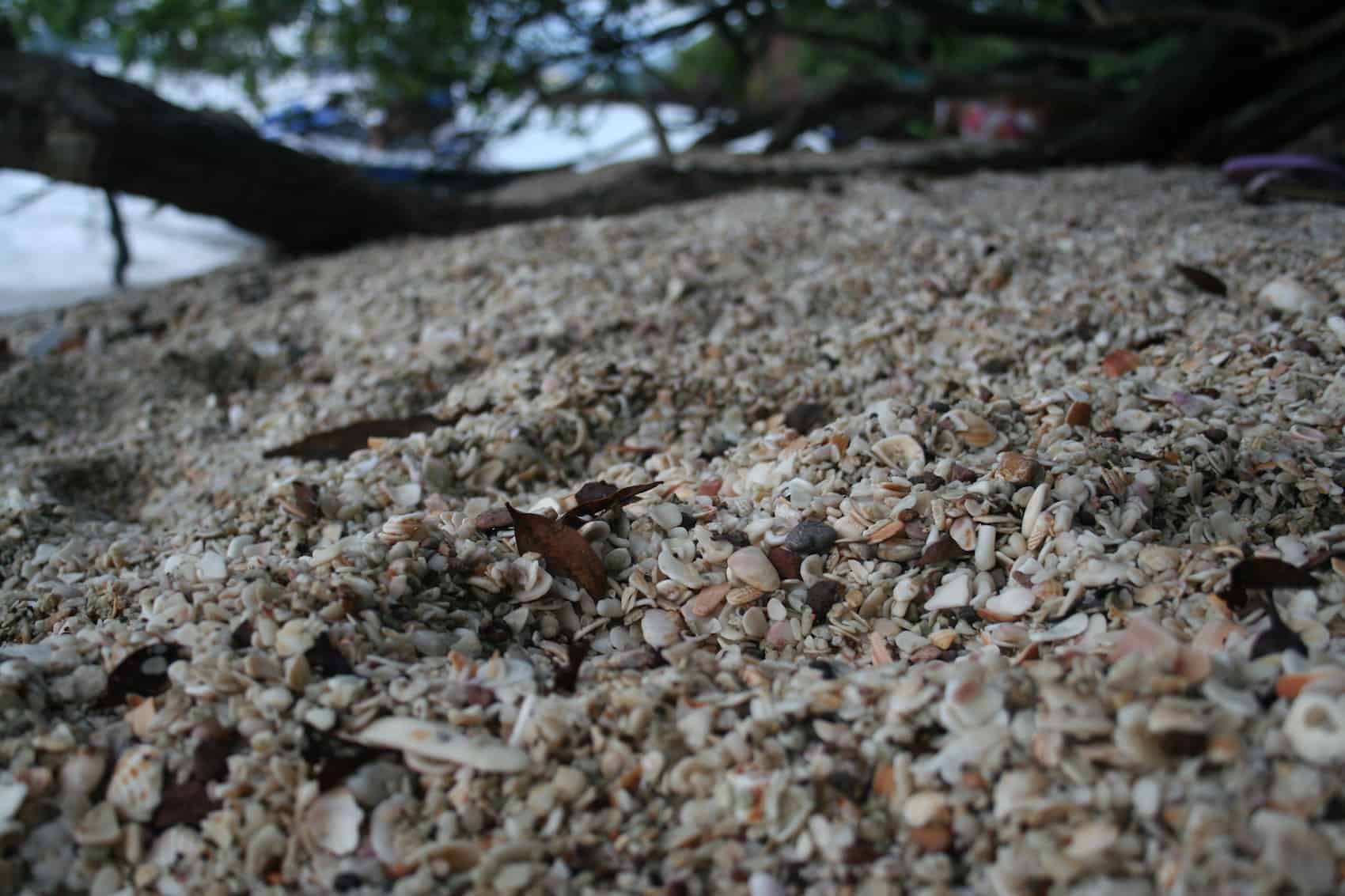 We loved it. With two young kids who don't yet have the stamina to walk to a remote beach, I've largely given up on coastal solitude, at least for now.
Playa Conchal was jovial and, despite the crowds, amazingly clean. And it is gorgeous.
Low-angled trees poke up from the crushed-shell beach, offering dappled shade. The water was clear, calm and perfect for swimming.
If you did want to get away from the crowds, the far side of the 1-kilometer-or-so beach was much, much less crowded, and would likely be empty on a weekday.
I certainly haven't been to all or even most of Costa Rica's numerous postcard-perfect beaches. But Playa Conchal ranks in the top three for me right now, despite, or perhaps because of, having to share it with so many others.
IF YOU GO
Getting there: Playa Conchal is about 20 kilometers north of Tamarindo, or about 60 kilometers southwest of the international airport in Liberia. From the town of Brasilito, head south for about 1 kilometer on the dirt road that hugs the beach. You may end up driving on the beach in places, but the road is solid and generally fine for a two-wheel-drive vehicle.