In a week of stunning surfing by Costa Rica's junior national surf team in Portugal's São Miguel Island in the Azores, it was the work of two females who helped the team make history with a seventh place finish at the International Surfing Association (ISA) World Junior Surfing Championship, besting last year's 8th place in California. 
Leilani McGonagle from Pavones and Emily Gussoni from Jacó carried the hopes of the Ticos through Sunday as they and their fellow teammates competed against 371 athletes from 39 countries.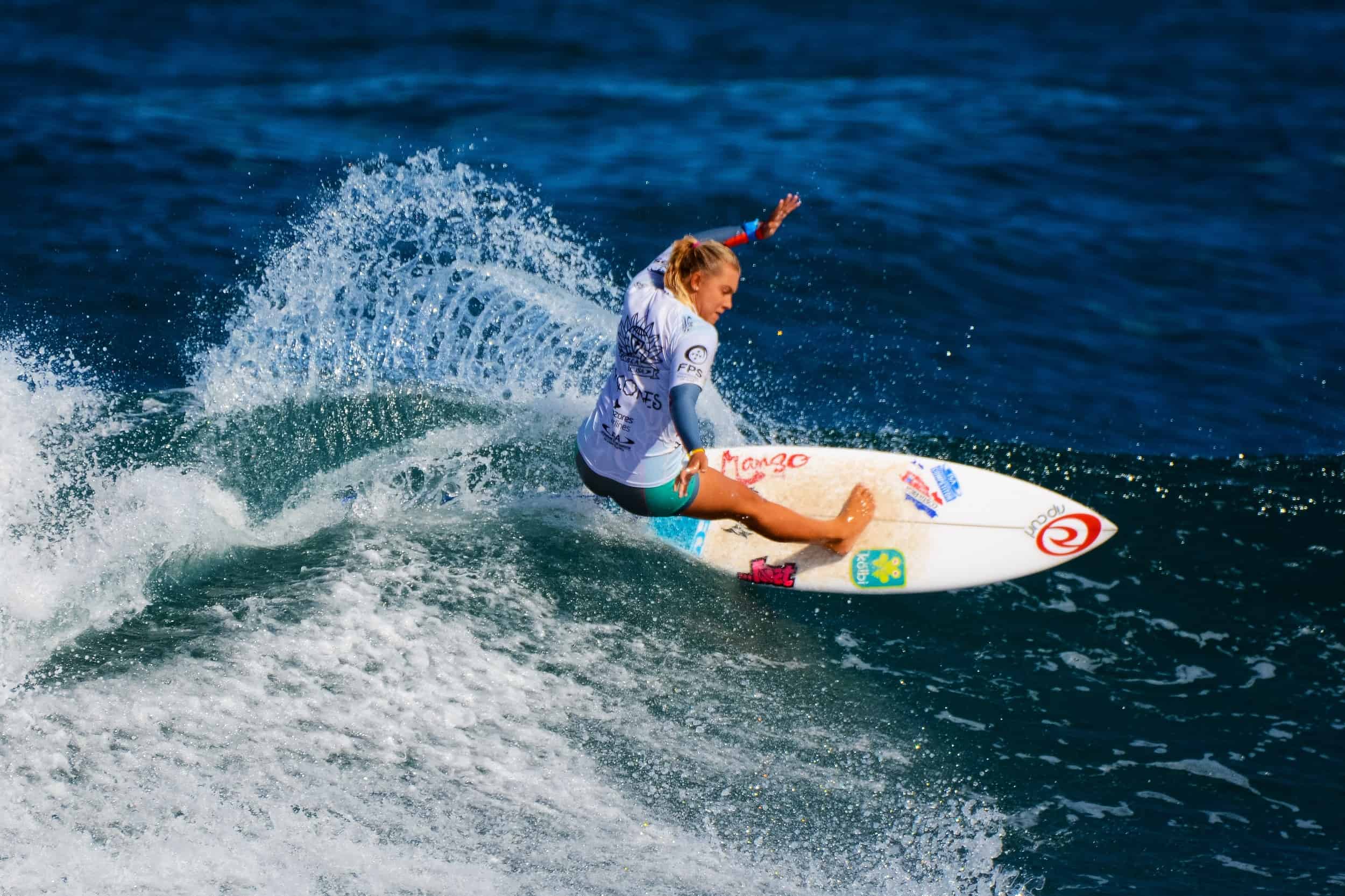 McGonagle won a bronze medal in the Under 18 Girls category and Gussoni finished fifth. McGonagle briefly took the lead in the final heat and it seemed she might win the gold. But ultimately, it was Hawaii's Brisa Hennessy who overtook her in the last 40 seconds. Tahiti's Vahine Fierro took second.
"This result motivates me a lot," McGonagle said. "Although it is a good result for the country, I wanted more. In addition, I was very happy that there was super, good surfing from Emily [Gussoni]. She is amazing and the level of all the girls is up a lot."
Gussoni's fifth place finish capped off a magnificent year of surfing on the national circuit. This was only her second world championship; The first was the World Surfing Games in Jacó in August where she finished ninth. 
"I'm proud of myself," Gussoni said Sunday. "All the training, waking up early, listening to my coach Álvaro Solano, and surfing in different places helped me get to these positions."
McGonagle and Gussoni also attributed their success in Portugal to the fact that they had a run at the waves in Azores with a Qualifying Series date just prior to the Junior Championships. They also cited the guidance of team coach Wade Sharp.
"He helps so much," Gussoni said. "He knows a lot and he says where the best point is and what to do in that kind of wave."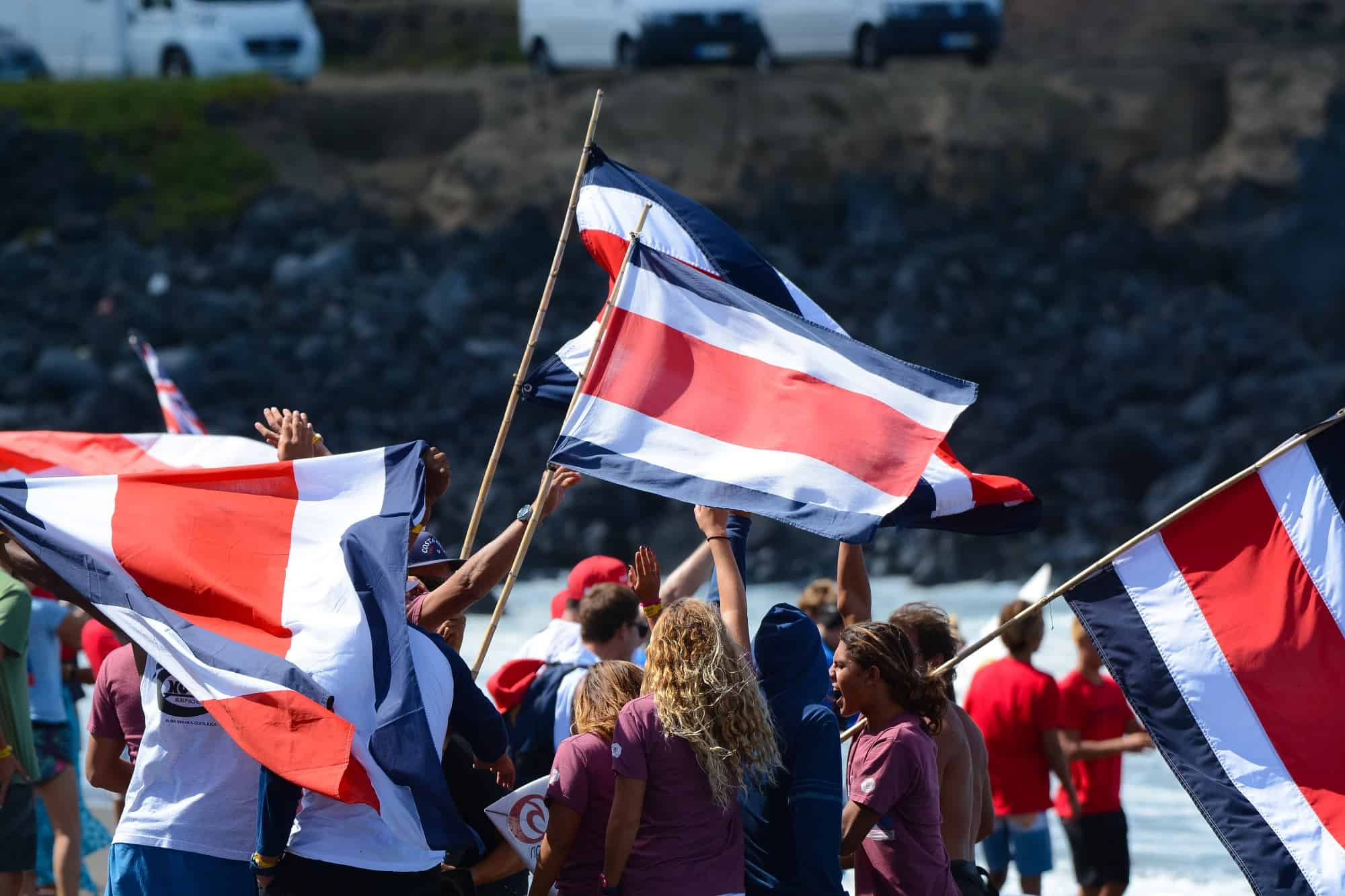 Coach Sharp said he was pleased with the results in the Azores.
"It was a good world championship for Costa Rica from my point of view, especially in front of these wave conditions that were harder for them to surf.
"The whole team worked hard. I feel very proud of the Juniors seventh place, with Leilani's best position. Also, Malakai Martínez was the best male athlete on this young team."
Martínez finished 10th in the Under 16 Boys category.
The Costa Ricans also scored a team bronze medal in the Aloha Cup Tag Team contest on Saturday. This marks another historic achievement, as the juniors have never brought home an award in this competition. 
"We return to Costa Rica with two medals that showcase that Costa Rican surfing is getting bigger," coach Sharp said.
The Aloha Cup team was made up of Malakai Martínez (Tamarindo), Joseph Méndez (Jacó), Aldo Chrinos (Playa Negra), Óscar Urbina (Puerto Viejo) and McGonagle.
Hawaii won first place in the Aloha Cup, with France placing second.
Full Results for the World Junior Surfing Championship:
France
Australia
Hawaii
Japan
USA
Brazil
Costa Rica
Tahiti
South Africa
New Zealand
Results for Costa Rica's junior national surf team:
Under 18
Esteban Chavis #17
Malakai Martinez #25
Óscar Urbina #25
Joseph Mendez #49
Girls Under 18
Leilani McGonagle #3
Emily Gussoni #5
Boys Under 16
Malakai Mart;inez #10
Óscar Urbina #28
Aldo Chrinos #55
Andre Chacón #73
Girls Under 16
Zulay Martínez #25
Coral Wiggins #33