The Essential Costa Rica Pro Qualifying Series from the World Surf League kicked off Sunday when 64 men and 16 women from all over Central America participated in two days of trials. The first three men and one woman earned wildcard spots in the actual contest, which takes place in Playa Esterillos on Oct. 5 to 9.
In waves of 3-5 feet at Playa Hermosa, Jacó's Jair Pérez won 1st place and earned his place on the QS. He will begin in Round 64 of the contest, which will feature 192 competitors from all around the world. Those competitors on the QS are working to earn points, enough to get to the top 10 in the rankings. Those top 10 will then be eligible to compete on the World Championship Tour (WCT), against the likes of Kelly Slater of the United States, Gabriel Medina of Brazil and John John Florence of Hawaii — and more — for the chance to become a professional world champion, or simply for good money and international recognition.
For most Costa Rican surfers, the QS is an unobtainable dream, as a lack of sponsors and money prevent them for traveling to other locations on that circuit. With a QS date in Costa Rica, the select few who won the trials will get a chance to compete in a professional contest, earn some points, and hopefully draw attention from sponsors.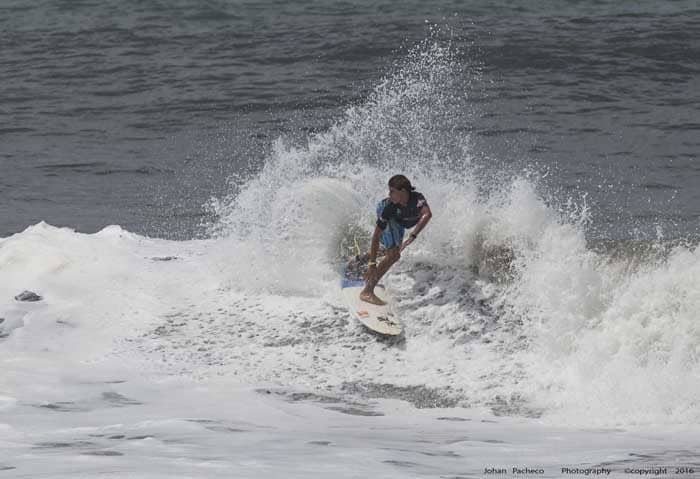 "There were a lot of surprises at the trials, because top names like Anthony Fillingim (current national champion from Malpaís), Gilbert Brown (four-time national champion from Puerto Viejo) and Luis Vindas (former national champion) were defeated in the quarterfinals of the men's heats," said Diego Naranjo of Orange Wave Productions, the organizer of the Essential Costa Rica Pro QS3000 WSL. "This was a big opportunity for the local surfers to get in the WSL QS3000 through the trials. Now they have the chance to surf against the best surfers from around the world here in their own country."
Joining Pérez will be Tamarindo's Isaac Vega, who will start in Round 96, and Venezuela's José Joaquín López, whose journey begins in Round 144.
Jacó's Jason Torres did not need to compete in the trials, as he was already awarded a wildcard spot to compete in the QS here after his championship win in the Costa Rica Pro Surfing Tour last year.
The surprise winner at the trials this weekend was Camila Summers, a new face in Costa Rica competition. She will begin in Round 48 of the women's competition of the Essential Costa Rica Pro QS3000 WSL.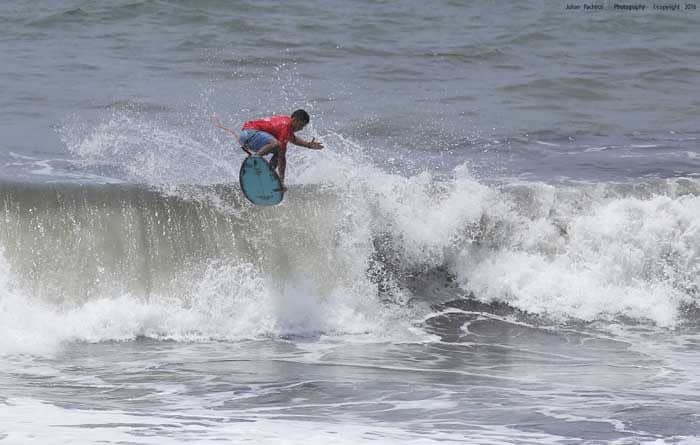 "Camila is only 14 years old and part of the new generation that are coming from Puerto Viejo," said Naranjo. "She just surfed better than other girls, and surfed the best waves of the final heat."
Orange Wave awarded "phenomenal" 12-time Costa Rica national women's champion Lisbeth Vindas of Jacó a wildcard, as well as one for Emily Gussoni of Jacó for being "a great promise of national surfing."
The more famous Costa Rican surfer names like Carlos Muñoz of Esterillos and Noe Mar McGonagle are already competing on the QS circuit and will, for sure, be here to do their part to raise their points on the rankings. Right now, Muñoz is No. 39 and McGonagle is No. 103 out of the 1,186 surfers on the QS.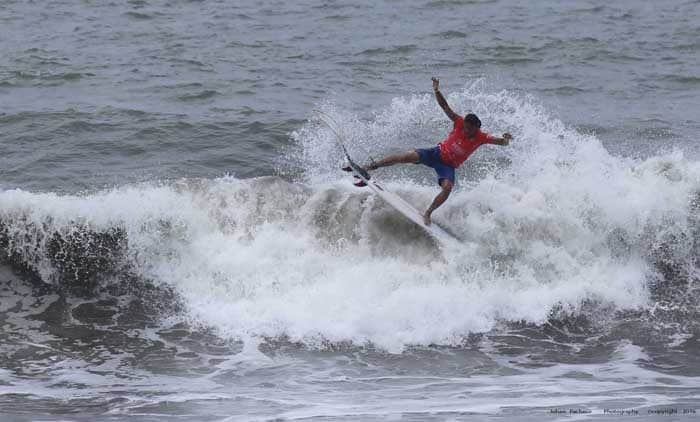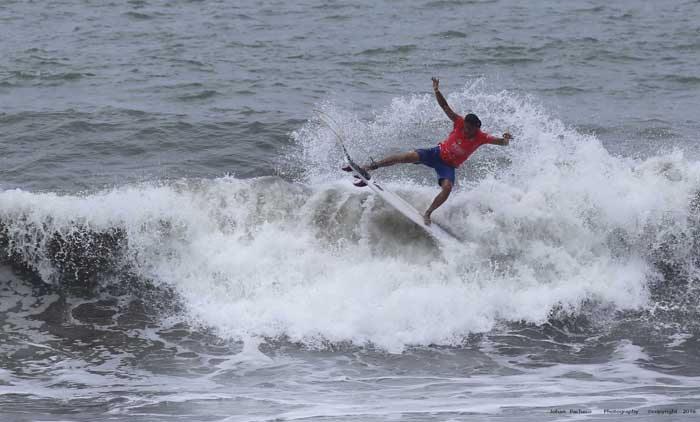 "We've been waiting for this to happen for a long time and it's basically a dream come true," McGonagle said. "It's always good to compete in my home country and this brings a lot of opportunity to our surfers, especially to demonstrate their level of surfing and for the Latin American surfers in general to earn QS points. I'm not super familiar with the wave, living far from Esterillos, but I do know the waves are fun and consistent — it's really exciting."
Alongside her brother Noe Mar, Leilani McGonagle will be one to watch in the Women's QS3000 event as a local favorite. By the time she gets to Esterillos, she will have finished a full summer of competing in California. It is a chance the young Costa Rican relishes and will look to take full advantage of to earn valuable points.
"It's so amazing to have this opportunity and I can't wait," Leilani said. "It'll be great to see more of the Ticos that don't get to travel as much and will have a chance to showcase their talent. I love watching my brother compete and it's always nice to have his support, so I will be looking forward to having him and my dad coach me. I love traveling, but it does get stressful so I'm so excited for this event and only having to drive a few hours from home is going to be awesome."
Currently, Leilani sits at No. 90 (out of 355) on the women's QS rankings.
Like the actual contest in October, the trials format ran four-person heats to start, then finished up with man-to-man heats. While this weekend had 64 men and 16 women from around Central America looking for a wildcard spot, the QS has 144 men (15 alternates) and 48 women (10 alternates) going for the cash prizes and points.
"This type of competition for athletes, who for various reasons cannot participate in the WSL international tour, is very valuable. The power gained with points in this country's QS will help them make important steps within the WSL. This is a great opportunity for all, even more so for new generations in this sport," said Naranjo.
"Now, with the commitment of the Costa Rica Tourism Board and private companies, we are able to show the audience a real surfing lifestyle with music, food court, and a beautiful beach. This beach is very contestable on all different tides and we can't wait to show this paradise to the world."