Update, Monday, Oct. 5, 4:47 p.m.
The United States and its former Cold War foe Cuba are discussing a joint maritime reserve in waters between their countries, U.S. Secretary of State John Kerry said Monday.
The United States had already unveiled two new marine reserves on its own territory at the conference, and Kerry revealed that another may be the fruit of the U.S. rapprochement with Cuba.
"We are also working to finalize a new sister marine protected area arrangement with Cuba to connect protected sides in our two countries, so we can better collaborate on scientific research, education, and sound management," he said.
Kerry did not give details on where the reserve would be, but there are barely 90 miles (145 kilometers) of shallow tropical waters between Cuba's northern shore and the U.S. state of Florida.
Talks on the reserve will form part of the ongoing process of renewing Cuban and U.S. ties, which were cut off five decades ago at the height of the Cold War and only restored in July.
Kerry said he hoped to visit Cuba in late January to pursue the dialogue.
Original post continues here:
VIÑA DEL MAR, Chile – Chile declared huge new marine reserves in the Pacific off Easter Island on Monday as it hosted a major conference on protecting the world's oceans and fisheries.
The host's announcement came as the United States unveiled two smaller protected areas and a major global initiative to better police over-fishing and track illegal catches.
Chile's President Michelle Bachelet opened the "Our Ocean" conference by declaring a 243,630-square-mile (631,368-square-kilometer) sanctuary around iconic Easter Island.
Taken together with its existing marine reserves, Bachelet said, Chile now has a million square kilometers of sea under protection from commercial fishing — "one of the biggest in the world."
Easter Island's waters are a spawning ground for tuna, shark, marlin and swordfish and a food source for the Rapa Nui people of the island, who were involved in designing the reserve.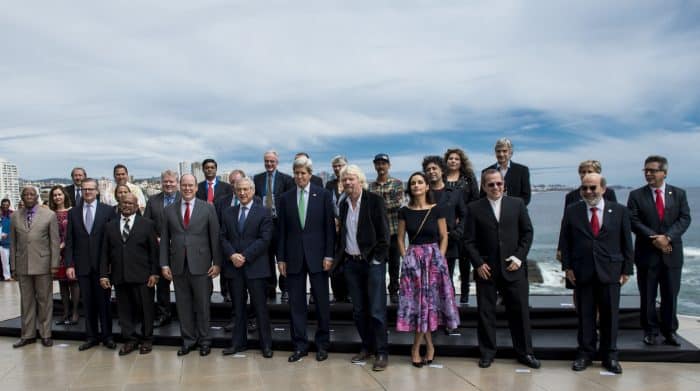 It joins reserves declared by the United States, Britain and New Zealand off the U.S. Pacific Islands, Pitcairn and the Kermadecs, as areas protected from the depredations of unregulated fishing.
Charitable institutions the Pew Charitable Trusts and The Bertarelli Foundation welcomed the decision, which they said would protect 27 endangered species and the people who fish there.
And Pedro Edmunds Paoa, the mayor of Easter Island's Rapa Nui community, came to the mainland to thank the conference and welcome the news that his people would be involved in the plan.
"We must think of optimizing our resources. Our resource is the sea and the future of Rapa Nui is the sea," he said.
Chile hosted "Our Ocean" in the picturesque Pacific port city of Valparaíso, a second annual day-long get-together for states and foundations to pledge support for the marine ecosystem.
U.S. President Barack Obama addressed the meeting in a video message to announce two new U.S. National Marine Sanctuaries:
An 875-square-mile (2,300-square-kilometer) area of Lake Michigan in Wisconsin that holds dozens of historic wrecks will be protected, U.S. officials said.
Mallows Bay on the Potomac River in Maryland, a tidal wetland and a graveyard for scuttled warships since the Revolutionary War, will also become a reserve.
"And, in the coming months, I will look for even more opportunities to protect our waters," Obama said.
"We will leave our children a planet as full of possibilities as the one we inherited."
Several more countries and foundations pledged funds and proposed initiatives to fight pollution, overfishing and the acidification of the ocean by carbon emissions.
Last year's conference in Washington saw $800 million pledged to support various environmental initiatives and this year's host Chile hoped for similar success.
But perhaps the initiative with the most long-term potential is a U.S. plan to regulate the world fish trade. According to a 2014 study by the U.N. Food and Agriculture Organization, 29 percent of the world's fish stocks which have been adequately studied are overexploited.
Regulation and quota systems vary wildly around the world and some countries -– particularly in Southeast Asia -– have been accused of allowing large-scale unregulated fishing.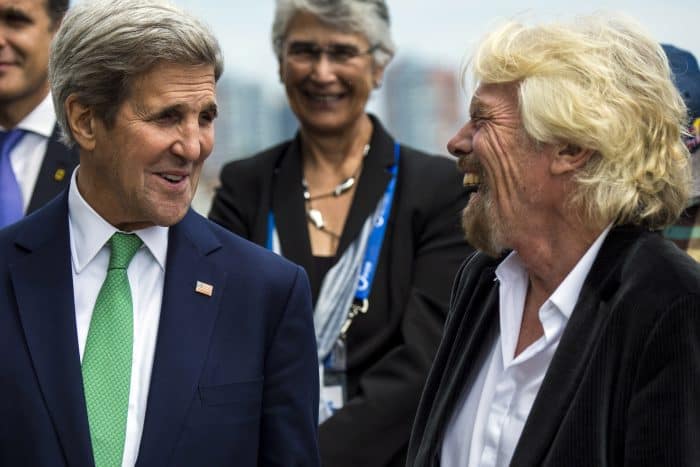 Sea Scout and targeting 'hot spots'
Part of the U.S. plan, dubbed Sea Scout, will seek to unite governments around the world in the fight to identify illegal fishing vessels and fleets and bar them from landing catches. Under the plan, experts will identify regional fishing "hot spots" and target them for enforcement by member states' fisheries protection teams, the White House said.
The U.S. National Oceanographic and Atmospheric Administration will track suspicious fishing boats by satellite and alert authorities in Indonesia, the Philippines and other countries.
Meanwhile, Washington will make its own fishing industry and importers serving its huge market –- U.S. consumers eat 4.6 billion pounds of seafood per year -– track products from their origin.
U.S. Secretary of State John Kerry was in Chile to present the U.S. plan, and took the time to talk to a group of students about the challenge of allying technology and law enforcement.
"The problem is there are people fishing illegally, unregulated, vast areas of the ocean where people use fishing methods that have been prohibited," he said.
Kerry said governments need "the technology, the armed forces of countries, the navies, coast guard; we need police and major commitment by countries to come together to focus on enforcement."
The conference will also take on the problem of pollution from the land — such as agricultural pesticide and fertilizer run-off and waste plastics — hurting the sea.