In February, thousands of costume-clad travelers will descend on the lush jungle of the Southern Pacific Coast to attend Envision, Costa Rica's epic eco-conscious festival.
In its fifth installment, the music, art, and sacred-movement festival continues to grow in numbers and production. This year, festival producers are expecting to sell 1,000 more tickets than in 2014. They have secured the festival grounds at Rancho La Merced year-round to plant more shade for campers and to ensure a smoother festival terrain.
Envision Festival kicks off February 26 with events day and night through March 1. Here's what you should know before you go.
1. The music has been awesome.
In the past, the great lineup, thoughtful scheduling, excellent sound, mesmerizing lights, dancing characters, and jungle setting have transformed the already excellent musical experience in to a magical wonderland. This year should not disappoint. Recently released, the initial lineup includes Groundation, Phaeleh, The Polish Ambassador, Wildlight, Emancipator, Ott, Bluetech, Random Rab, Govinda, Ill-Esha, Dimond-Saints, Stickybirds, AMB, Ayla Nereo, and GsaQi, with Costa Rican reggae headliner Un Rojo and Guatemala's Los Miseria Cumbia Band.
2. It is not just a music festival.
While musicians are on stage almost 24/7, there are also a myriad of other things to do, such as explore art installations, attend permaculture and education workshops, participate in a yoga or movement class, eat yummy food, shop unique merchandise booths, explore waterfalls, and play at the beach. It's going to be hard to get a full 8 hours of sleep in – I recommend naps. Lots and lots of strategically timed naps.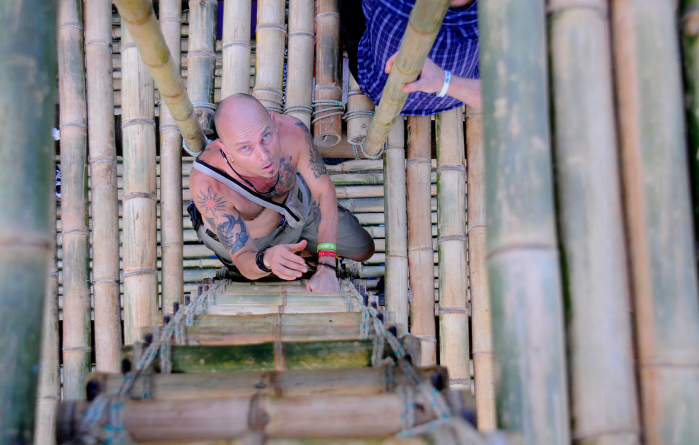 3. You need to read the survival guide.
It sounds like a fantasy land, but not everything is rainbows and glitter unicorns. Life in the jungle has the potential to be absolutely miserable without proper preparation. The survival guide can be found in English and Spanish under Event Info on Envision's new 2015 website.
4. They really do care about the environment.
Envision has partnered with many companies to benefit the environment through efforts such as rainforest reforestation and sea turtle adoption. They have also implemented initiatives at the event itself such as banning the use of single-use tableware in favor of bamboo and banana leaf alternatives that you make yourself; a festival-wide composting system; trash sorting; permitting only biodegradable products in the showers; green building; and multiple spaces dedicated entirely to environmental education. New this year, Envision 2015 will see the end of offputting port-a-potties and the introduction of the more agreeable alternative – compost toilets!
5. They really do care about the community in Costa Rica.
Over the years the folks at Envision have donated computers to Dominical schools, built new sidewalks in Uvita, repaired the town of Uvita's water system, and donated money to build a new police station. Some of the official Envision partnerships include companies that bring school supplies to area youth, support local lifeguards, create projects that support regenerative community living, and educate and empower local youth.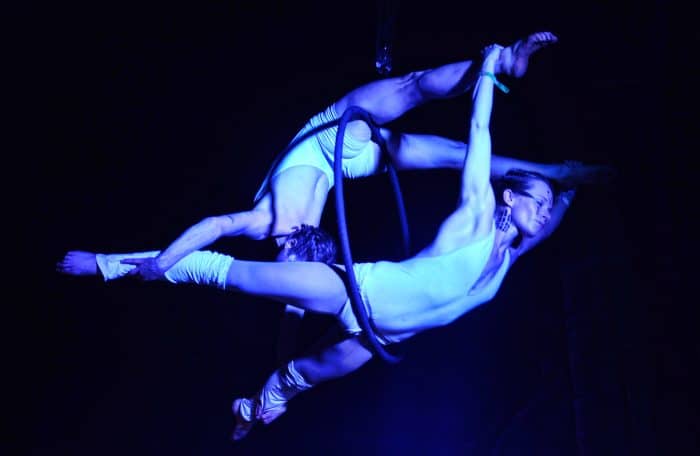 6. There is more than one way to experience Envision.
Buy a ticket or apply to volunteer, work in media, be an official artist, perform, present, intern, or sell your merchandise. Tickets can be bought here and applications can be found here.
At press time, $198 Super Early Bird tickets are sold out, but $215 Early Bird tickets are still available. The cost will go up three more times until it reaches $300. There are also VIP packages, tours before and after the event, various add-ons, and discounted prices for Central American residents with valid IDs.
The location is Rancho La Merced, Uvita, Costa Rica. The 2015 entrance has been moved to make entering easier and to avoid the long, slow, bumpy, albeit amusing cattle-truck ride from 2014.