Original music in Costa Rica has come a long way, but until a couple years ago, that applied mostly to men. But things are quickly changing, according to musician Hazel Marcie.
One big step forward, she said, is this Saturday's Costa Rican Women in Music Festival, the first of its kind in the country, featuring (mostly) all-girl bands. The festival takes place on Saturday, Nov. 8 at Jazz Café in San Pedro, east of downtown San José.
Among featured bands are ColorNoise, The Great Wilderness, The Beagirls, Pamela Frank, PontiCello and The Girl Next Door.
Proceeds from the door will be donated to the organization Fundamentes, which assists children and adolescents with mental disabilities.
Marcie, 30, has played piano since she was 9 and currently is in The Beatles tribute band The Beagirls. She also created the organization Mujeres Músico de Costa Rica. Marcie said she has witnessed firsthand the increasing number of women in bands here, and she told The Tico Times that the Costa Rican music scene has evolved significantly in recent years.
"A couple years ago, women were isolated from the music scene. But today, there's really a lot going on. It's changed a lot. For women, the national music scene is really starting to take off," Marcie said.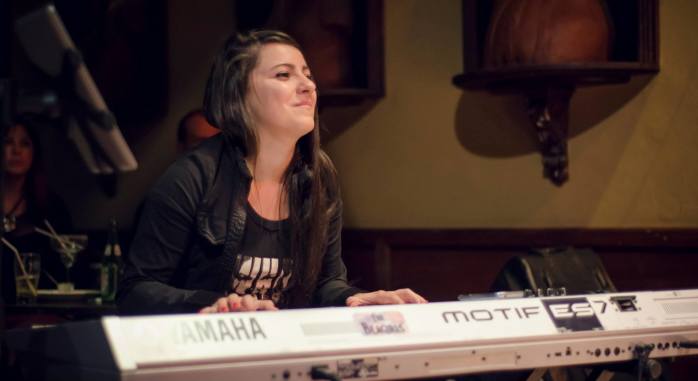 Women musicians still confront sexism in Costa Rica, but it's slowly diminishing day by day, she said.
In the past, it was common to see women only as vocalists, with the rest of the bands composed of men. Not so much anymore, she said.
"The Beagirls or The Great Wilderness and other similar bands are composed mostly of women. Well, there are a few guys. But this really never happened two years ago," she said.
Music in general has progressed in Costa Rica, and the styles of live and recorded music are becoming increasingly diverse.
"People are making great music. Bands are polished, they produce videos and make records that are actually interesting to listen to," Marcie said. "They're also recording in top-quality studios. I think music in Costa Rica is good, but it could be even better."
Organizers hope the festival also will be an opportunity for musicians to network. For example, participants could find more studio work, join other bands or book other shows together, Marcie said. Rock on!
—
What: The Costa Rican Festival of Women in Music
When: Saturday, Nov. 8, 9 p.m.
Where: Jazz Café San Pedro
Entrance: ₡4,000 ($8)