Behind the Scenes at the World Surfing Games
<!– /* Font Definitions */ @font-face {font-family:"Cambria Math"; panose-1:2 4 5 3 5 4 6 3 2 4; mso-font-charset:0; mso-generic-font-family:roman; mso-font-pitch:variable; mso-font-signature:-1610611985 1107304683 0 0 159 0;}@font-face {font-family:Calibri; panose-1:2 15 5 2 2 2 4 3 2 4; mso-font-charset:0; mso-generic-font-family:swiss; mso-font-pitch:variable; mso-font-signature:-1610611985 1073750139 0 0 159 0;} /* Style Definitions */ p.MsoNormal, li.MsoNormal, div.MsoNormal {mso-style-unhide:no; mso-style-qformat:yes; mso-style-parent:""; margin-top:0in; margin-right:0in; margin-bottom:10.0pt; margin-left:0in; line-height:115%; mso-pagination:widow-orphan; font-size:11.0pt; font-family:"Calibri","sans-serif"; mso-ascii-font-family:Calibri; mso-ascii-theme-font:minor-latin; mso-fareast-font-family:Calibri; mso-fareast-theme-font:minor-latin; mso-hansi-font-family:Calibri; mso-hansi-theme-font:minor-latin; mso-bidi-font-family:"Times New Roman"; mso-bidi-theme-font:minor-bidi;}.MsoChpDefault {mso-style-type:export-only; mso-default-props:yes; mso-ascii-font-family:Calibri; mso-ascii-theme-font:minor-latin; mso-fareast-font-family:Calibri; mso-fareast-theme-font:minor-latin; mso-hansi-font-family:Calibri; mso-hansi-theme-font:minor-latin; mso-bidi-font-family:"Times New Roman"; mso-bidi-theme-font:minor-bidi;}.MsoPapDefault {mso-style-type:export-only; margin-bottom:10.0pt; line-height:115%;}@page Section1 {size:8.5in 11.0in; margin:1.0in 1.0in 1.0in 1.0in; mso-header-margin:.5in; mso-footer-margin:.5in; mso-paper-source:0;}div.Section1 {page:Section1;}–>

Withsome 36 countries competing in the water at the 2009 World Surfing Games Aug.1-8 in the Central Pacific's Playa Hermosa, there was a lot of action behind thescenes.
TheCosta Rican national team had its own bamboo resting area among a line of teamspots, where they regrouped and constantly fueled up on peanuts and fruit.
Here,Gilbert Brown, 26, from the southern Caribbean beach town of Puerto Viejo,welcomed his mother, Magdalena López, for the first week of the competition.
Sherarely left his side. Luis Vindas, 22, from Jacó, just north of Hermosa, barelyspoke; he just surfed. In the back corner, Jacó's Jason Torres, 20, nappedbetween his buddies' heats.
Physicaltherapist Julio Granados worked on the surfers between heats. Torres sported flesh-coloredbandages on his shoulder, while Lisbeth Vindas, 27, had one on her knee. Brownsat in a chair with electrodes attached to his back and shoulder as Granados turnedup the power on a small device.
Laterthat day, Brown got the biggest wave score of the day, a 9.23. He finished theevent ranked 21st.
TheRed Cross estimated that more than 10,000 people passed through Hermosa the firstSaturday of the games, but no one but Tico surfer Diego Naranjo, 28, noticedthree-time world champion Tom Curren as he strolled by with his surfboard.
Throughoutthe games, the Tico team met each night at their hotel to discuss the day'sheats and strategize for the next day.
Themeetings were led by José Ureña, president of the Surf Federation of Costa Ricaand head of the team's technical body. Team members Naranjo, Brown and LisbethVindas also took a strong role.
"(We)have a lot of experience, so we try to lead the team meetings," said Naranjo, whofinished 33rd in the games' long-board category. "We comment on the things we doduring the day and say how the heats are going to go tomorrow. Like if theyhave a guy with high levels in their heats, we point out that Jason and Gilberthave already beaten them, and if they concentrate, they can, too."
Vindasfinished 15th among the women, down a position from last year's games in Portugal,but she was not discouraged. "It was a great experience working with the teamJosé put together – Laura (Moreira), the sports psychologist, Julio, thephysical therapist, and Donald Vega, the strength and lifestyle coach. Weimproved, and I felt like a professional athlete," she said.
TicoAlex "Coki" Valverde served as an International Surfing Association judge for thegames. Sixteen judges worked on rotation at the event, judging two heats andthen taking a break.
"We'redoing good as a team – the guys surfing and me in the (judging) podium," Valverdesaid.
Overin the U.S. team room, The Tico Times spoke with Cory Lopez, 32, the games' silvermedalist and one of the most famous surfers at the event.
"Mybrother has a house in Los Sueños in Herradura, so I've been here many times," Lopezsaid. "I'm happy to be here and represent for America."
Anotherbig star, Mick Campbell, 35, the 1998 World Surfing Games gold medalist, surfedfor Australia in Hermosa, finishing 15th.
"It'smy first time in Costa Rica, but what a beautiful place. There are so manydifferent faces – hot, windy, rainy. The waves are smooth, then choppy the nextminute. It's a really moody place," Campbell told The Tico Times during atwo-and-a-half-hour power outage Aug. 6.
ThePeruvian team rented a house behind the team rooms for the games. Here, TheTico Times talked to Sofía Mulánovich, 26, the 2004 world women's champion onthe WCT and fifth among the women in Hermosa.
"I'mhaving fun," Mulánovich said. "I've been here before on a boat for a 'surfari,'but this is my first time on the beach in Hermosa. I really like it. There aregood waves, good people.
"TheWorld Games are about being with your team and doing good for your country. Mycountry is where I learned to surf and live, and for me it's the best country inthe world."
Backwith the Tico team, 16-year-old Carlos Muñoz, upon learning he finished 15th inthe world, tied with Campbell, said, "I'm sad, but happy. In the next WorldSurfing Games, I'm going to do better."
AndTorres, who finished the games ranked seventh in the world – down two pointsfrom last year's performance in Portugal– jumped in the Terraza del Pacífico hotelswimming pool with his surfboard to avoid reporters.
You may be interested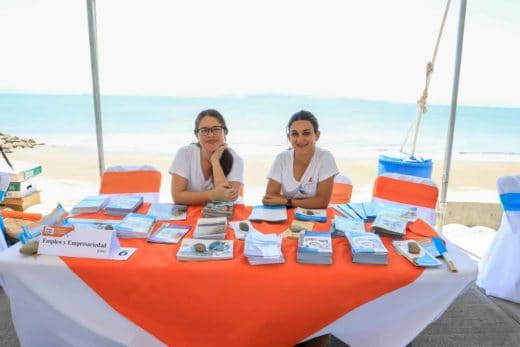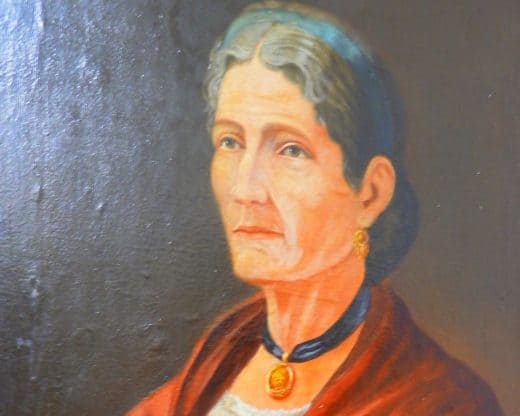 International Women's Day
10840 views