The Gran Fondo Andrey Amamdor cycling competition will be held this weekend on Sunday, February 13.
The event has been organized by Amador, the famed Costa Rican cyclist who has brought some the world's top competitors to the country including from Spain, Alberto Cotador, Óscar Pereiro, both winners of the Tour de France, and Joaquím Purito Rodríguez.
There are two races being held as part of the competition.
Both start on Paseo Colon with more than 4,000 cyclists who have signed up to participate and then down Route 27.
One race starts on at 6:30 a.m and ends at Pozon. The other race starts at 5:30 a.m. travels down Route 27 and then heads south on the Costanera, or Pan American highway, and ends in Quepos.
As a result there will be road closures. Paseo Colon and some surrounding roads will be closed from midnight until noon Sunday.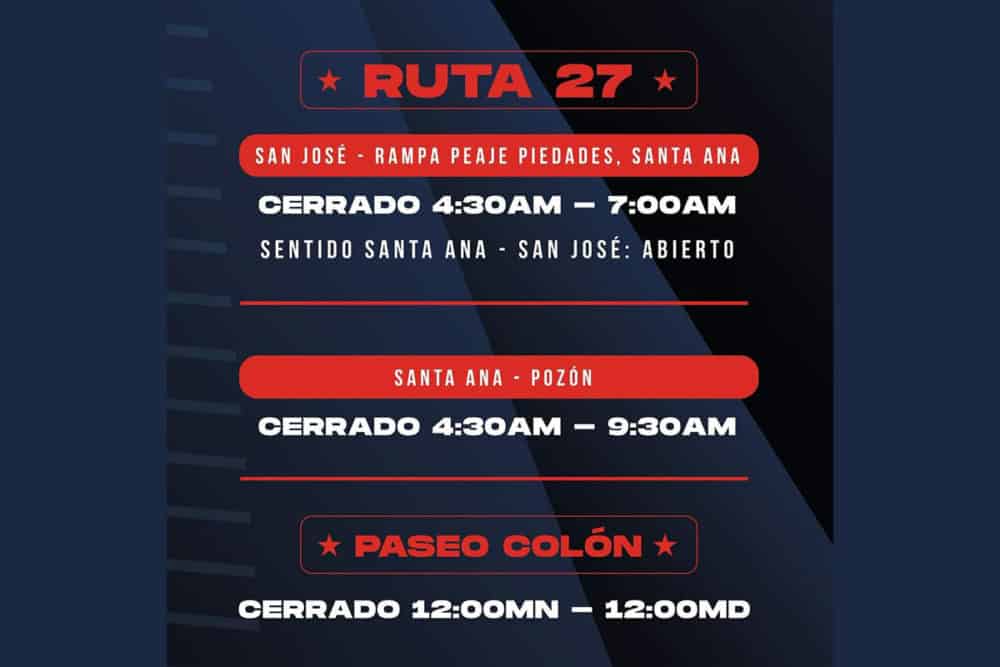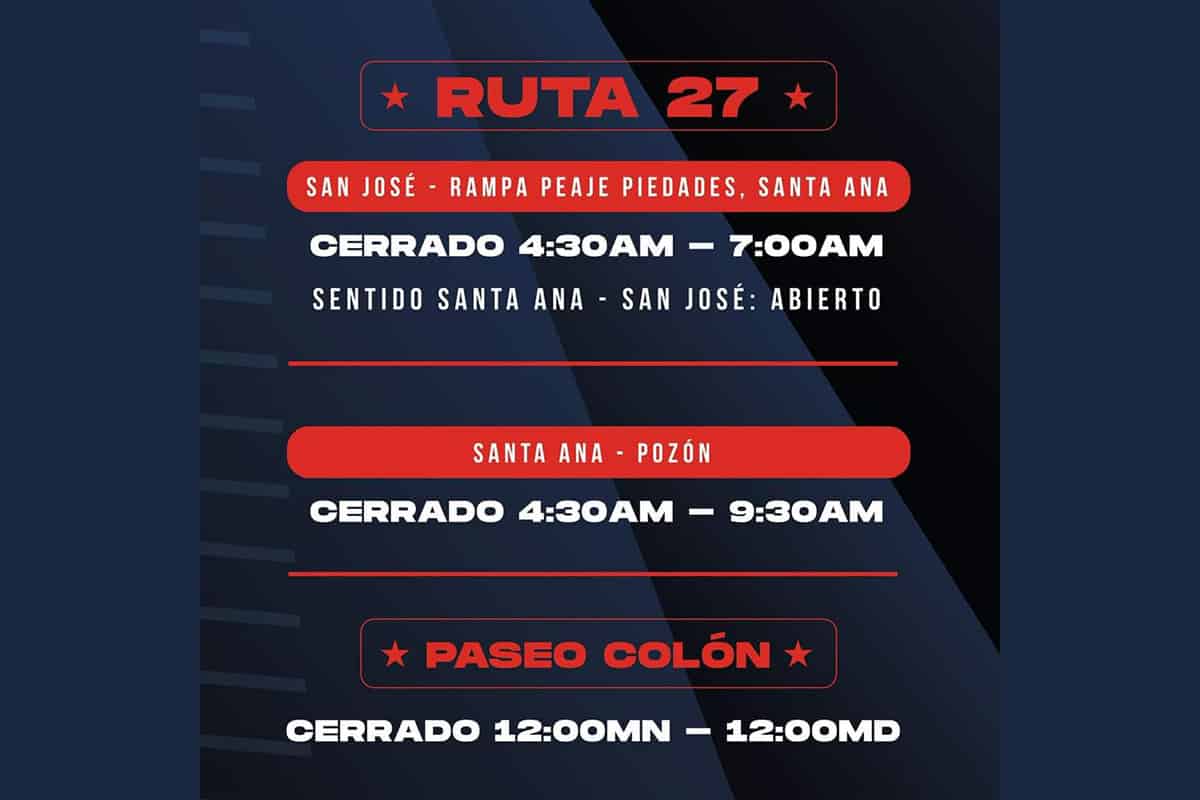 Route 27 from San Jose to Santa will be closed from 4:30 a.m. until 9:30 a.m.. The road from Santa Ana to San Jose will be open.
When the race reaches the Costanera and heads towards Quepos ,the highway will be closed as the cyclists reach the coast.
According to people putting on the event, the area between the crossing to Jacó and Quepos is the area of biggest concern due to the the road not being completely closed to the cyclists, and therefore will have additional security in this part of the race to be able to better protect the riders and make sure that no accidents occur.
In other words, it is fair to say that if you need to use the stretch of the highway on Sunday you should plan ahead.