Her name is Luciana. I locked eyes with her across the crowd. We'd met before, I like to think of us as friends, but truth is I am friends with her mother. Lu, is 6 years old and was sitting with a purple hankerchief around her neck. She was holding a sign she made herself that read "Women can do whatever they want."
Last Friday night, on International Women's Day, women wanted to organize to fight the patriarchy together.
This year the agreed upon slogan for #8M was Más juntas que nunca, meaning collectivity and togetherness would be at the very core of the women's march. International Women's Day is crucial to the year-round struggles we face as women, it commemorates the achievements the feminist movement has gained and recognizes the plight women around the world still face.
Undoubtedly there have been a series of advances in terms of gender equality in the last decades, but gender inequality is still very much a part of how our society organizes itself and distributes power. Costa Rican women decided to address inequality by showing up and saying what was on their minds.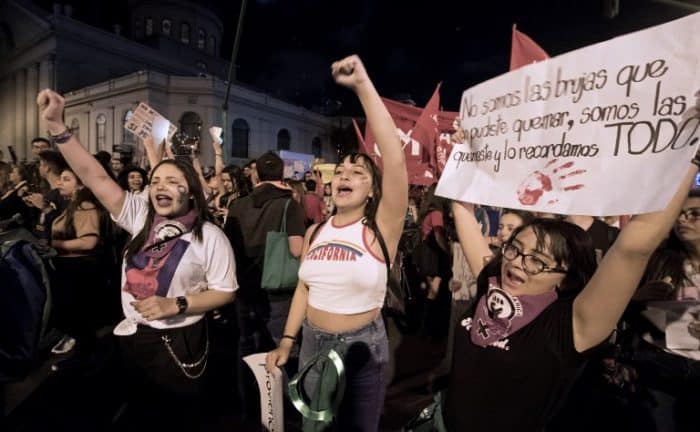 Taking to the streets is fundamental. It lets us reclaim a hostile space where women of all ages face harassment and sexist culture on a daily basis. It also exposes the movement to its own numbers.
It is impossible to say the feminist agenda is being pushed by just a handful of rebellious women when Avenida 2 is packed with thousands of women walking and chanting side by side for hours. Organizing, mobilizing and securing that many people obviously required hard work and that work was done by women.
Over the last few years feminism has begun to embrace its diversity and what this translates into for Costa Rican women's movements is in a wide array of demands converging in one place. We are stronger because we are able to come together despite of our differences and push forward a series of social, economic and political changes that will benefit all women.
We yelled for violence against women and girls to cease, we sang songs about the rise of feminism and we held up posters advocating for equal pay, prompt justice, accountability of public officers and respect.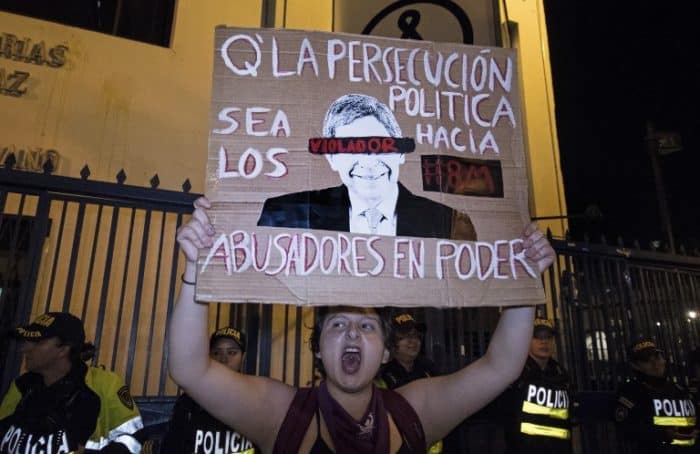 There were more signs than I had ever seen at other 8M marches and more hands holding them. Organizations marched with broad messages, the majority short and to the point. There was a large Firme YA sign aimed to catch President Alvarado's attention for therapeutic abortion regulation that is long waited.
Due to the political climate in our region there were women from Nicaragua and Venezuela marching alongside us, backing us up and receiving support as well. There was a voice coming in through a speaker called upon us to cheer for them as they fight for their rights from abroad.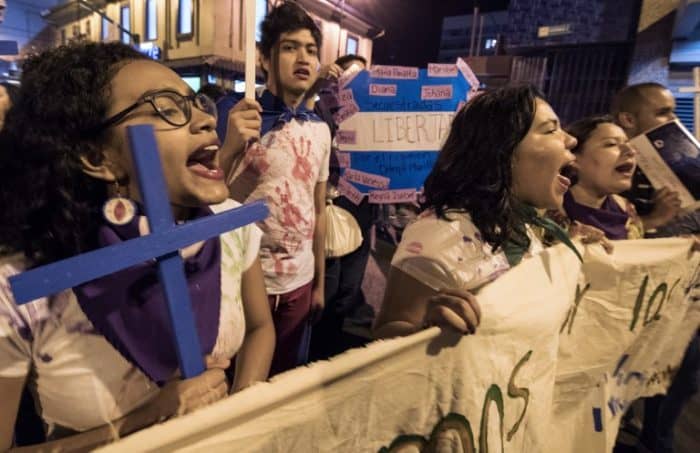 The tumbacocos advanced between the women, carrying the messages with it, making its way slowly from Parque Central to Plaza de la Democracia, at times leading the way and at others making sure no woman was left behind.
On Friday, March 8th, thousands of women came out to sing in unison that Latin America as a whole will be feminist whether others like it or not. Whether they feel ready for it or not. Whether they're willing to adapt or not. People have often referred to feminism as a wave, but in feminism is a way of life.
It shapes our personal and professional lives and overflows into how we relate to fellow women and organize collective efforts. Oppression is systematic and our response is long overdue. Lucky for us there are brave 6-year-olds walking among us who hold signs of a better tomorrow.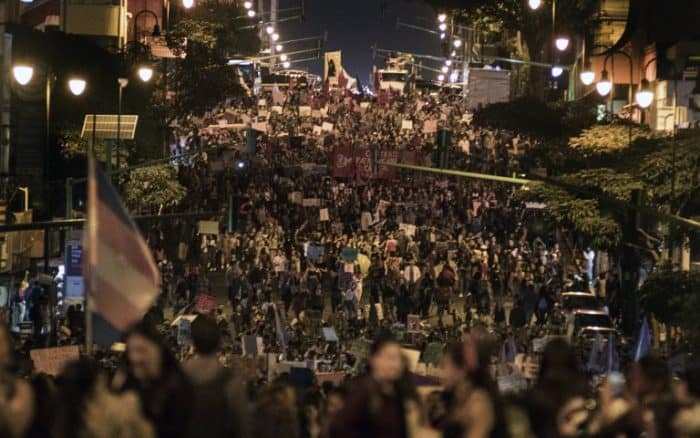 ---
Laura Valenciano is the political advocacy coordinator for ACCEDER, a human rights group that aims to stop discrimination and violence based on gender, sexual orientation and gender identity.
This story was made possible thanks to The Tico Times 5% Club. If only 5 percent of our readers donated at least $2 a month, we'd have our operating costs covered and could focus on bringing you more original reporting from around Costa Rica. We work hard to keep our reporting independent and groundbreaking, but we can only do it with your help. Join The Tico Times 5% Club and help make stories like this one possible.
Support the Tico Times