For those who want a closer look at Costa Rica's unrivaled biodiversity, National Geographic has you covered.
Friday, the network released "Untamed Costa Rica," a six-part series directed by Filipe DeAndrade. The wildlife filmmaker traveled through Costa Rica "documenting the most diverse, iconic and unexpected animal species the country has to offer," according to a press release from the Costa Rican Tourism Board (ICT).
According to ICT, National Geographic chose to highlight Costa Rica not only because of the country's ecological beauty, but also because of Ticos' pride in nature.
The Untamed Costa Rica series, which will be broadcast internationally, is supplemented by a page on National Geographic's website. It contains additional videos and an "Under the Lights" section with close-up footage of some of Costa Rica's most iconic species.
According to ICT, filming was conducted in late 2017 at Corcovado National Park, Isla del Caño Biological Reserve, Santa Rosa National Park and Isla del Coco, in addition to several private nature reserves around the country.
Untamed Costa Rica features episodes on Olive Ridley sea turtles' impacts on jaguar behavior, the mating season of tree frogs, white-tip reef shark hunting, and more. Watch episodes here.
Ireth Rodríguez, the head of ICT promotion, said the National Geographic series will showcase Costa Rica as an ecotourism destination, and as a champion of sustainability and research.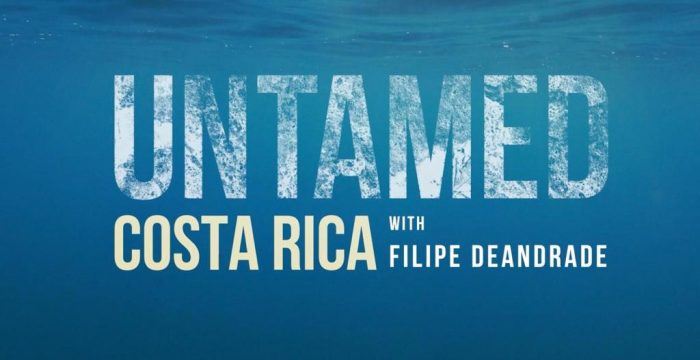 ---
Thanks for reading The Tico Times. We strive to keep you up to date about everything that's been happening in Costa Rica. We work hard to keep our reporting independent and groundbreaking, but we need your help. The Tico Times is partly funded by you and every little bit helps. If all our readers chipped in a buck a month we'd be set for years.
Support the Tico Times