Costa Rica's wealth of young surfing talent is on full display at the 2016 ISA World Junior Surfing Championship this week in the Azores of Portugal.
Following another great showing on Tuesday, the fourth day of the eight-day tournament, Team Costa Rica has climbed up to sixth place in the overall team standings out of 39 countries.
Playa Negra's Aldo Chirinos remains in the main round of the Under-16 competition, while Oscar Urbina of Puerto Viejo is still in the main round of the Under-18 bracket.
Malakai Martínez, the 15-year-old sensation from Tamarindo, fell to the repechage, or second chance, bracket in both the U-18 and U-16 boys competitions on Tuesday. He'll have some work to do to get himself back in the main rounds of both.
Martínez's loaded U-16 heat Wednesday includes Isauro Elizondo, a promising Panamanian grom (U-14) who often surfs in Costa Rica.
Martínez will be joined in the U-16 repechage second round by teammates André Chacón and Urbina.
Zulay Martínez, Malakai's cousin, advanced from her heat in that same repechage bracket and now moves back into the main event for Round 3.
"There's a lot of wind and the sand banks are changing constantly, so you always have to pay attention when the conditions are so erratic," Zulay said of the waters in the Azores. "I feel really good and honestly I'm hoping not just that I medal, but that my whole team gets a medal. We want to go far."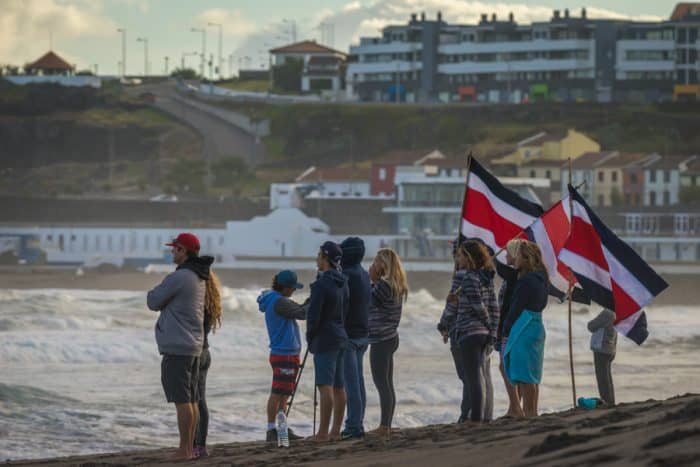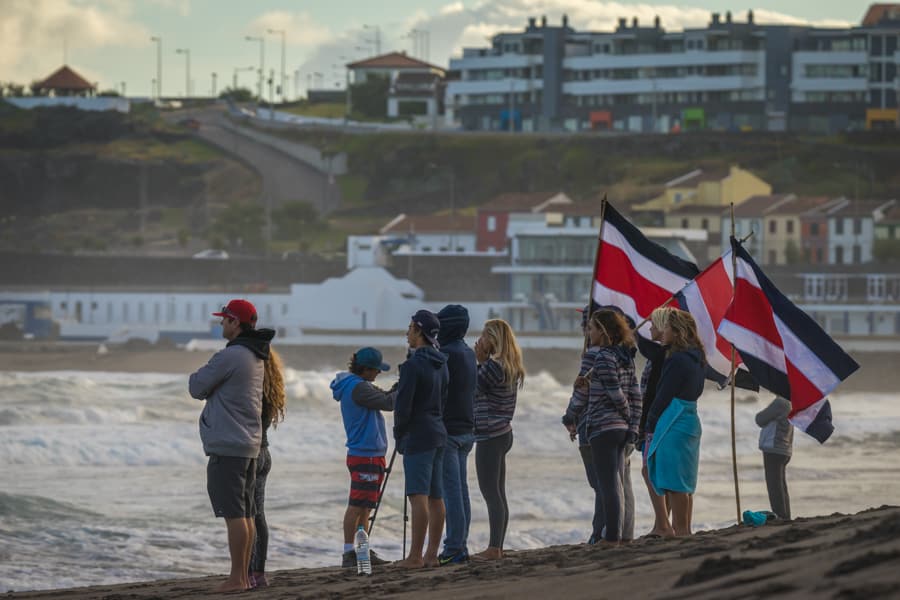 The only Tico rider to be eliminated so far is Coral Wiggins, who bowed out from the U-16 girls repechage Tuesday.
On Monday, the duo of Leilani McGonagle and Emily Gussoni – who both also participated in August's World Surfing Games – came up big for Costa Rica. Both advanced from the Round 2 heats of the girls U-18 bracket.
Costa Rica is looking to improve on last year's eighth place finish in the team category, which marked the country's best ever result at the Junior Games.
The junior tournament features the world's next great surfers each year and is known to be more competitive than the standard ISA World Surfing Games, which Costa Rica hosted in August. Current giants of the sport like Gabriel Medina, Matt Wilkinson and Julian Wilson all won gold medals at the Junior Games in their younger years.
Wednesday's action from the Azores gets started at 2:30 a.m. Costa Rica time as four of the boys riders will enter the waters.
In the top five of the current team standings are Portugal, Peru, South Africa, Brazil and Argentina.