Following a year in preventive detention in Costa Rica, a potentially historic trial against noted sex tourist David Strecker has finally gotten underway. The trial began Monday but was postponed until Sept. 9 after Strecker told the judge he had not been made aware of the actual charges until Monday and had not had time to build a proper defense.
Strecker is most widely known by his nickname Cuba Dave, which became a brand name used for a chain of websites and social media pages recounting Strecker's sexual adventures in Costa Rica and other Latin American countries.
The charges
The Prosecutor's Office has alleged that Strecker used the websites to illegally promote sex tourism and advertise the country to North American tourists as a place where legal prostitution is easy to find.
Prostitution is legal in Costa Rica but promoting sex tourism is not.
The country's 2013 Human Trafficking Law prohibits anyone from using a medium, like a website or blog, "to promote the country at the national and international level as a tourist destination accessible for the exploitation of sexual commerce or for the prostitution of persons of any sex or age."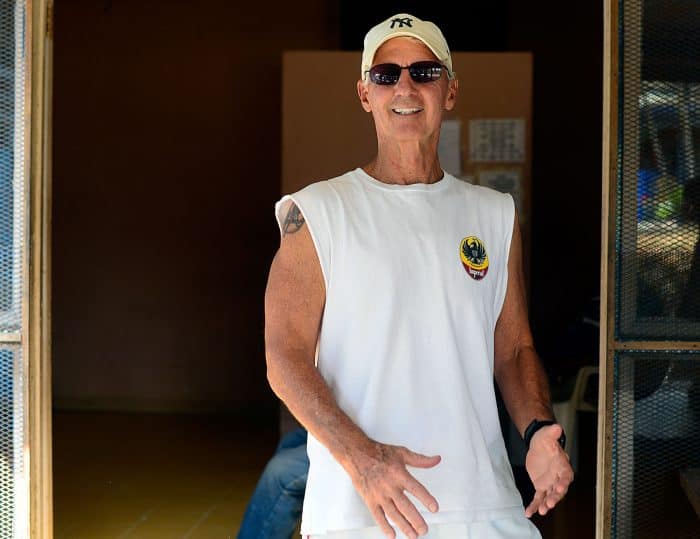 According to Strecker's new defense lawyer, Luís Diego Chacón, who just started working for the 66-year-old Florida native this week, prosecutors have levied three charges against Strecker for allegedly violating the Human Trafficking Law. One charge each was filed for a Cuba Dave Facebook page, the CubaDave.com website, and a YouTube video posted to the sex tourism forum Ticaland.com, Chacón told The Tico Times on Tuesday.
If convicted on these charges, Strecker would face up to 12 years in prison.
Chacón said he is "very confident" that Strecker will be cleared of all charges. "If you go to the Legislative Assembly and look at the ruling on this particular article," Chacón said, referring to the sex tourism article of the Human Trafficking Law, "you'd know it was intended for organized crime.
"It wasn't intended for people who have a travel site. If you looked at [Strecker]'s website you wouldn't have seen any language deemed inappropriate in his home country in the United States."
Speaking on the phone Tuesday from La Reforma prison in Alajuela, Strecker told The Tico Times that he has a renewed sense of optimism that his case will soon be resolved.
"This is the first positive news I've had since I've been here," Strecker said. "It gives you at least a hint that the system might be fair."
Scarce legal resources delay trial
Strecker was arrested at the Juan Santamaría Airport in Alajuela on Sept. 4, 2015. Authorities confiscated his camera, laptop and cell phone at the time.
Chacón said Strecker's case took a long time to get to court because of the amount of digital evidence involved. He said legal technicians are required to help extract evidence from hard drives and memory cards, and there are only four or five such technicians in the entire country.
"The reason this probably took so long is that they needed to assign resources that weren't readily available," Chacón said. "Opening up the information, classifying that information, sifting through the information, and getting a judicial order take some time."
Strecker has had a revolving door of lawyers, both private and public defenders. Going into his trial, he said he was able to hire Chacón for a reduced price because the attorney had heard his story during jail visits to another client and became intrigued by the case.
Strecker lamented that thousands of dollars, raised through a fundraiser on cubadave.com, had gone to other attorneys with little results to show for it.
"All I want to do is get this over with," Strecker said.