Vacationers heading to Costa Rica's beaches for Holy Week can be sure that the water is contamination-free at beaches displaying a blue flag.
The Costa Rican Tourism Board delivered 108 "Ecological Blue Flags" this week to the cleanest beaches in the country. Local residents apply for the flags, which are awarded based on ocean and drinking water quality, trash and recycling facilities, among other factors.
The Ecological Blue Flag program this year awarded three Pacific beaches with flags portraying the maximum five stars: Matapalo and Punta El Madero in Guanacaste and Playa Blanca in Puntarenas. The same beaches also were the only ones awarded five stars last year.
Tourism Minister Wilhelm von Breymann said the number of beaches awarded blue flags has increased since the program began in 2004. He praised the certification program, saying "it's a genuine expression of real commitment to sustainability by participants."
Four beaches received three stars: Junquillal and La Macha in the Pacific, and Playa Blanca and Puerto Vargas in the Caribbean. Another 12 beaches received two stars and 89 were certified with one star.
Beaches displaying the blue flag for the first time ever include Playa San Francisco in the northern Caribbean, Playa Caldera in Puntarenas, and Cocos Island's Chatham and Wafer beaches.
Read the full list of clean beaches by region 
Local residents from a total of 129 beaches submitted applications for the Blue Flag certification program this year: 29 in northern Guanacaste; 17 in southern Guanacaste; 20 in northern Puntarenas; 20 in central Puntarenas; 17 in southern Puntarenas; 9 in the northern Caribbean and 17 in the southern Caribbean.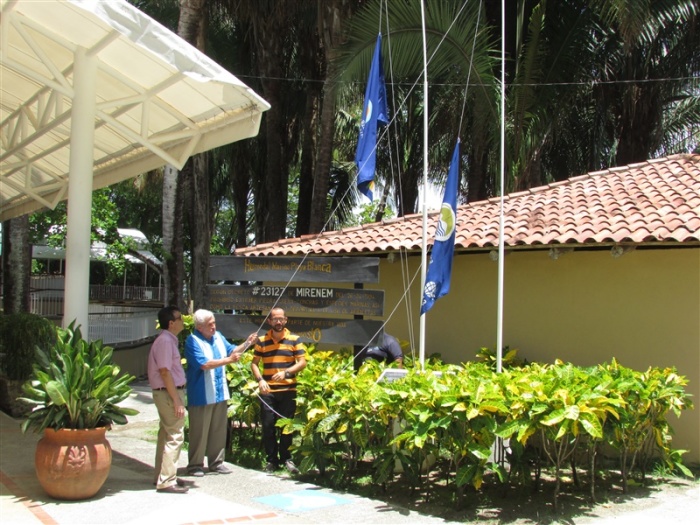 The tourism board is responsible for selecting winners in the beaches category each year. The certification process takes into consideration a variety of environmental factors, including sea water quality, access to water for human consumption, presence of trash and contamination along the coast and public access to recycling.
Experts also evaluate safety aspects, such as the existance of appropriate information about strong waves or riptides and the availability of lifesaving and emergency staff throughout the year. They also look at public access to showers and restrooms and environmental education efforts.
Besides beaches, Blue Flag certifications are awarded each year in 10 other categories: environmental awareness in communities, municipalities, schools, protected areas and micro-watersheds; climate change mitigation, climate-neutral communities, community health promotion, sustainable homes and special events. The awards are judged by 10 public agencies and non-profit organizations.
Blue Flag certifications in other categories will be announced in coming weeks.