Costa Rica had a pretty "pura vida" year in 2014 when it came to crime. Compared to 2013's unidentified helicopters, $6 billion money laundering schemes and the breakup of an organ trafficking ring, 2014 was a more pedestrian year, but there were still a handful of standout crime stories this year. As a bonus, scroll down for our rundown of some of the dumbest crimes of the year.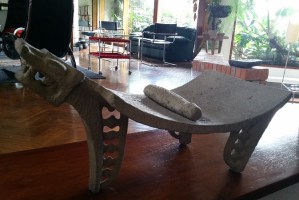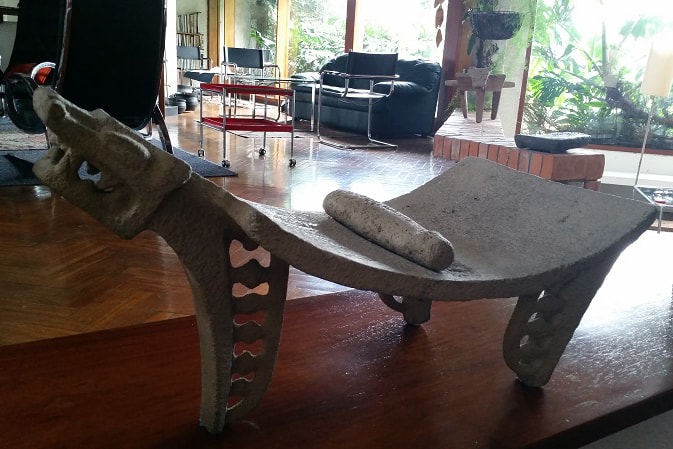 1. Police seize $1 million collection of pre-Columbian art in German expat's home
Police and officials from the National Museum's Department of Cultural Heritage Protection acted on an anonymous tip and uncovered an unregistered collection of pre-Columbian art that could have been worth upwards of $1 million in the Santa Ana home of a German expat. The collection included ceremonial and domestic items such as ceramic vases, pendants, metates (mealing stones used to grind corn and seeds) and mortars from Costa Rica's Pacific northwest dated between 300 and 700 AD. According to a statement from Prosecutor's Office, 14 of the ceremonial mecates could claim as much as $100,000 each on the black market.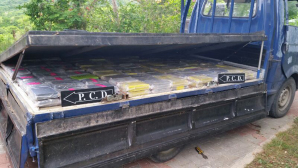 2. Costa Rica seizes record-breaking haul of cocaine — again
Security officials have boasted two years in a row now that Costa Rica is the top drug-seizing country in Central America, a region through which some 86 percent of the cocaine destined for the United States passes. Public Security Minister Celso Gamboa announced that the country's 2014 haul would likely exceed 26 metric tons of the narcotic. Several significant seizures over 1 metric ton each highlighted a troubling trend of young fishermen without criminal records who are pulled into the drug trade in the face of dwindling fish stocks and few economic opportunities. But a significant amount of cocaine also is shipped through Costa Rica by land, as witnessed by a seized pimped-out flatbed truck pictured here.
3. US expat Ann Patton convicted of murdering Wall Street husband in retrial
The case had all the making of tropical gothic tragedy: A wealthy, eccentric couple with a passion for conservation and animals move to a reclusive mountain mansion in Costa Rica's southern jungle. Police respond to a call to find former hedge fund manager John Bender dead from a gunshot to the head in 2010. The only other person in the home was his wife, Ann Patton. Patton was convicted on Tuesday, May 27, 2014 of the murder of her husband, U.S. financier John Felix Bender, and sentenced to 22 years in prison. Patton, members of her family, and even Bender's friends insist his death was a suicide, and the incident has been featured in several media stories, including on CNN and CBS' "48 Hours."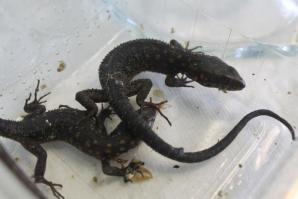 4. Police seize 400 wild animals from German tourist's luggage
That would have been an excuse to hear: "No, officer, I don't know how 400 animals ended up in my luggage." Airport police at Juan Santamaria International Airport found hundreds of reptiles and amphibians in a German tourist's luggage as he tried to board a plane to Panama. Carlos Víquez, the head of airport security at Juan Santamaría, outside San José, said that this was the largest wildlife seizure in at least 20 years. Even though the culprit was caught red-handed, he was released without a fine or jail time, save the brief period he spent in detention awaiting trial and deportation.
5. Authorities spy on Keylor Navas 
After Costa Rica's historic run in the 2014 World Cup in Brazil, the country fell in love with National Men's Team goalie Keylor Navas. Navas went on to sign with the Spanish soccer club Real Madrid, but not long afterwards, news emerged that more than 20 Judicial Investigation Police (OIJ) officials had used a police database to search for personal information about the star player and his family. Navas was furious, and OIJ Director Francisco Segura had to appear in court to try and explain why these fan boys were searching for dirt on Navas and his sisters.
6. Costa Rican newspaper accuses government of 'unprecedented' spying on its reporters
Costa Rica routinely lands near the top of international indices for freedom of expression and the press, but Costa Rica had its own government surveillance scandal when the newspaper Diario Extra accused the OIJ of intercepting phone calls from its reporters and editors. The investigative police contended that they were investigating a leak — or a whistleblower, if you're Diario Extra — and that their search of the reporter's phone records was within the bounds of the law. The Supreme Court thought differently.
Bonus! Dumbest Crimes of 2014
Read more Year in Review 2014 stories here.