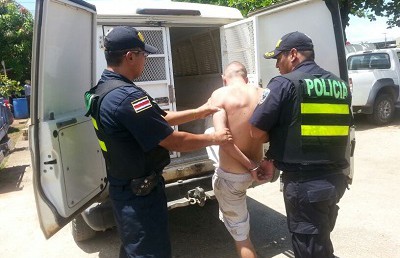 Santa Cruz National Police arrested a 29-year-old U.S. citizen in the beach town of Tamarindo, Guanacaste, who reportedly tried to burn down a police station Tuesday, according to a statement from the same organization.
Police caught the Gringo with the last name Kelarakus minutes after he allegedly broke a car window and stole a laptop computer and other items. Kelarakus did not have the computer or any of the other missing items on his person at the time of the arrest.
After he was brought to the police station, Kelarakus reportedly started a fire in a trash can and "tried to burn the police station," said Santa Cruz Police Chief Alexander Rodríguez.
Rodríguez said the suspect was "defensive" and "very agitated" during his arrest.
Police did not say if the suspect was in Costa Rica legally.