Last year's world champion surfing team will have a chance to repeat as gold medal winners at home when Costa Rica plays host to the International Surfing Association (ISA) World Surfing Games from Aug 6. to Aug. 14 in Jacó.
ISA President Fernando Aguerre announced the decision via a video message at a Tuesday news conference in San José, saying that the combination of some of the globe's top surfers and its top waves made Costa Rica a perfect choice to host the 2016 games.
"Surfing is an integral and vibrant part of Costa Rican culture and the performance of their athletes at an international level attests to this," Aguerre said in a statement. "With Team Costa Rica defending their title in their home waves and the pending Olympic announcement, this event has all the elements to be a monumental milestone for surfing."
This is Costa Rica's second time hosting a World Surfing Games after it hosted the 2009 games in Playa Hermosa, just south of Jacó in the canton of Garabito. That year the event's organizers and municipal leaders came under scrutiny because heavy traffic jammed up the Highway 27 toll road leading from San José to the Pacific coast, causing frustrating delays for those traveling to and from Garabito.
More than 100,000 people converged upon the games that year in Playa Hermosa, according to the Costa Rican Surf Federation, making it the most attended sporting event in Costa Rican history up to that point.
Marvin Elizondo, the mayor of Garabito, which includes Jacó, said Tuesday that although some say the event was a bit of a failure in 2009, all problems resulted from the heavy traffic on the highway. He said the municipality is coordinating with the corresponding institutions to make sure everything runs fluidly in August.
"We're moving on from that and we're going to take on this challenge together with the local government to help make this the best event we can," Elizondo said.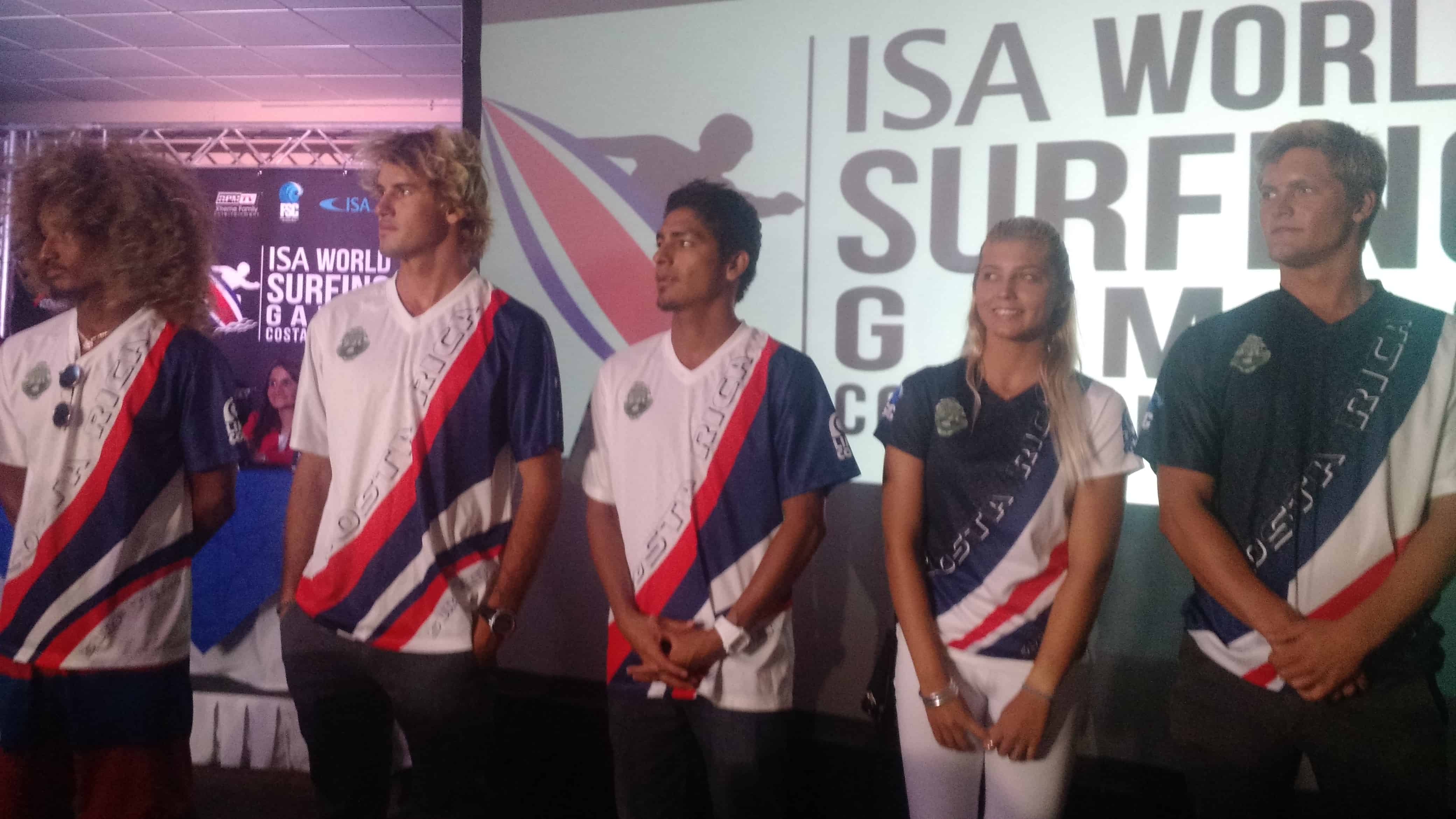 The Costa Rican Surf Federation is working alongside event producer RPM TV to see that the upcoming games have the necessary infrastructure and organization to show that Costa Rica is capable of hosting the international tournament, officials said.
"As Costa Ricans it is up to us to do our best and put on one of the best events in the history of our country," said Manrique Mata, president of event producer RPM TV.
"This situation with the road is of huge importance to us," he said. "All of the area's different institutions have to be involved and we're going to start with the logistics of getting everyone organized. It's a lot of work but we're going to make sure everyone can arrive and leave without problem."
Sports minister Carolina Mauri said at Tuesday's news conference that she's positive Costa Rica will host a successful, "world-class event" that will be a source of pride for the country. Not only are the World Surfing Games a chance to highlight Costa Rica's great surfers, she added, but it also puts tourism in the spotlight. Some 20 percent of tourists who enter the country each year come to surf, according to the Costa Rican Surf Federation, which equates to 400,000 tourists annually.
""Surfing not only involves athletes and fans but also tourists who enjoy our country's beaches and majestic waves," she said. "This is an opportunity to reaffirm the country's position as one of the best tourist destinations in the world."
Costa Rica's world champion surf team, dubbed "The Dream Team," won the 2015 games in Nicaragua last June after a gold medal performance from Pavones-native Noe Mar McGonagle, who finished with a near-perfect 9.93 run. McGonagle headlines the team that also includes his sister Leilani, star 23-year-old Carlos "Cali" Muñoz and Santa Teresa's Anthony Fillingim.
"To be at home this time around makes it even more special for us and it's great to know that we'll have all of our fans there," McGonagle said. "It's just another dream come true."