GUATEMALA CITY – At least four people are dead and about 100 others missing following a Guatemala landslide that damaged some 125 homes on the outskirts of the capital, an official said Friday.
The landslide occurred Thursday night and followed heavy rains in the village of El Cambray II, 15 kilometers (9 miles) east of Guatemala City, David de León, spokesman for the government's national coordinating group for disaster response, told AFP.
De León said at least four people had died in the disaster and that about 100 others were reported missing. In addition, he said 32 people had been injured and 43 had been moved to shelters.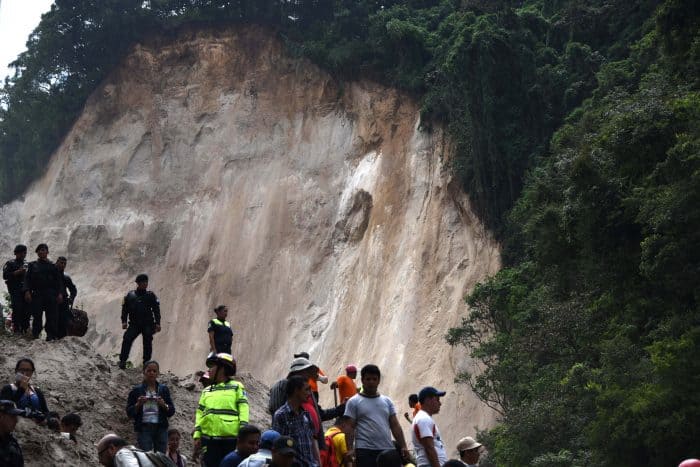 Dozens of rescue workers, police, soldiers and neighbors were working to remove the mud and debris Friday in search of the missing residents.
De León said the consequences of heavy rains had been exacerbated by a nearby river, and that municipal authorities had recommended the community move further away from it last year.
Eight people had already died in previous weather-related events tied to Guatemala's rainy season, which lasts from May to November, according to government data.
Last year's rainy season was linked to 29 deaths and damage to more than 9,000 homes.