Thelma Aldana pedirá al juez cese del cargo de @ottoperezmolina. Siga leyendo: http://t.co/8n4GPXzNif pic.twitter.com/MTkO3t3SIA

— Déborah (@deborahlopezgt) September 2, 2015
GUATEMALA CITY – Guatemala's chief public prosecutor said Wednesday she is confident embattled President Otto Pérez Molina will be convicted of corruption, as the country's top court rejected a legal challenge by the president's attorneys to the stripping of his immunity.
The conservative leader is against the ropes after Congress voted unanimously on Tuesday to strip him of his immunity, clearing the way for prosecutors to go ahead with their case.
Investigators accuse Pérez Molina of running a scheme in which businesses paid bribes to dodge taxes on their imports, defrauding the country of millions of dollars.
"There's a criminal case and we will go to trial, and then a verdict. In my opinion and based on what I know of the case, it will have to be a conviction," Chief Public Prosecutor Thelma Aldana told AFP.
"At this time we have complete freedom to investigate whatever line of inquiry we deem pertinent in the president's case," said Aldana, who was appointed by Pérez Molina.
The president, meanwhile, failed in his bid to block the prosecutors' investigation as the Constitutional Court – the country's top court – ruled against two motions filed by his lawyers. The five-judge court said it had ruled unanimously not to grant the petitions — one challenging the Supreme Court of Justice's decision to allow prosecutors to open a criminal investigation, the other challenging the legality of the congressional investigative committee that subsequently recommended lifting his immunity.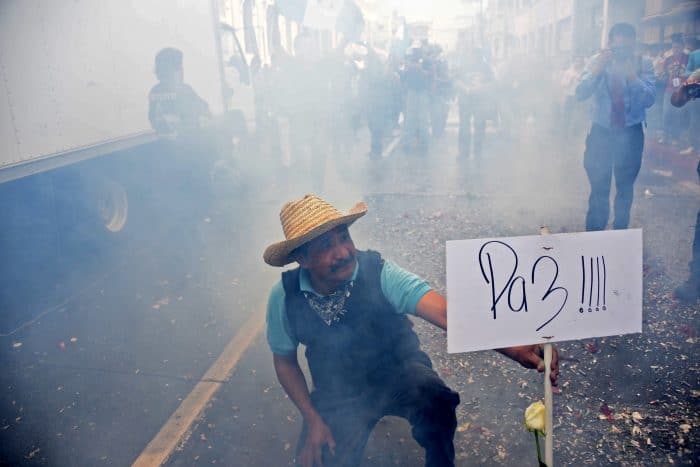 Pérez Molina is the first president in Guatemala's history to be stripped of his immunity, a decision that caused exasperated Guatemalans to burst into celebration Tuesday night after months of unprecedented protests.
A judge subsequently barred the 64-year-old retired general from leaving the country. Under Guatemalan law, he will be automatically removed from office if remanded in custody by a criminal court.
Investigators say their accusations are based on some 89,000 wire-tapped phone calls that uncovered a scheme called "La Línea," named for a hotline businesses would call to access corrupt officials and get illegal discounts on their customs duties.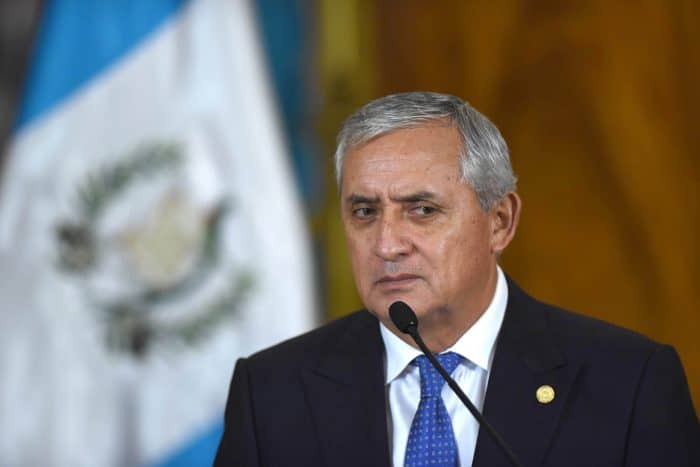 Pérez Molina has repeatedly denied involvement and rejected calls from the increasingly virulent protest movement for his resignation.
The scandal, which has already felled his former vice president and a string of top officials, comes as Guatemala prepares for elections Sunday to choose his successor.
Pérez Molina, in power since 2012, is constitutionally barred from running for re-election. His term ends on Jan. 14, 2016. The president has been left increasingly isolated by the scandal. Six of his 14 ministers have resigned in recent days, along with several other top officials.