Costa Rican health authorities announced 29 new coronavirus cases on Monday.
In addition to the daily update, here's what authorities said this afternoon:
Reopening plans on-track
Health Minister Daniel Salas said Costa Rica's timeline for economic reopening remains on-track, though evaluations will continue throughout the week before an official announcement is made.
The latest plans, released in late May, call for the easing of more restrictions on June 20. Those guidelines would allow bars to operate at 50% capacity during the week, while all stores could open at 50% capacity including on the weekend.
In addition, religious gatherings of up to 75 people would be permitted.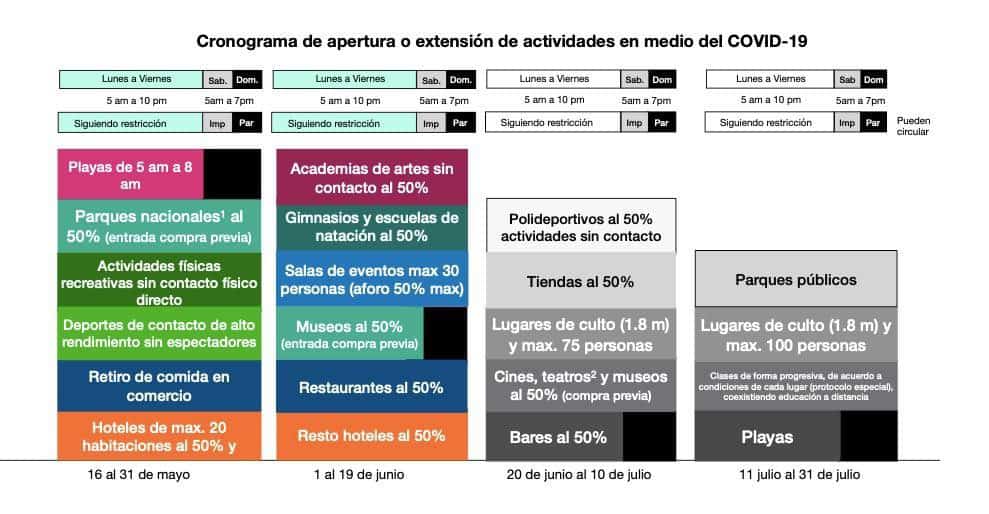 "This is under constant analysis," Salas said Monday. "Today, we had a day that gives us a breath.
"We need to observe what happens in the coming days. At the moment, we haven't decided to suspend the timeline." 
Salas on Monday did not provide further information on Costa Rica's border restrictions. Currently, a ban on arriving tourists expires June 30, though that could be extended.
Hydroxychloroquine use to continue
Salas said Monday that Costa Rica plans to continue offering hydroxychloroquine to coronavirus patients, hours after the Food and Drug Administration (FDA) of the United States revoked the emergency use authorization (EUA) of the drug in that country.
Costa Rica offers hydroxychloroquine to all patients who test positive for SARS-CoV-2, health authorities have said, while most international studies have evaluated its use in patients who are already hospitalized.
The FDA said Monday that "the legal criteria for issuing an EUA are no longer met."
"Chloroquine and hydroxychloroquine are unlikely to be effective in treating COVID-19 for the authorized uses in the EUA," the FDA said. "Additionally, in light of ongoing serious cardiac adverse events and other potential serious side effects, the known and potential benefits of chloroquine and hydroxychloroquine no longer outweigh the known and potential risks for the authorized use."
Costa Rica has not released clinical data related to the use of hydroxychloroquine for coronavirus patients.
Partnership with Coursera
A partnership with Coursera will allow Costa Ricans to further their education if they have lost their jobs due to the pandemic.
Some 50,000 people will receive access to the online platform, the government said Monday. People who have lost their jobs or who have been furloughed, and who have completed an application for the "Bono Proteger," will receive a notification of their eligibility.
The Coursera partnership comes days after the Legislative Assembly rejected a request for additional funding for the Bono Proteger, which is meant to provide financial support to citizens and residents during the pandemic.
President Carlos Alvarado said last week that he has no "Plan B" to offer emergency financial relief to affected families.