The Costa Rican government began 2019 by taking steps to improve security throughout the country.
Monday afternoon, the Public Security Ministry (MSP) acquired more than 150 new vehicles — 50 police cars and 102 motorcycles — to help combat crime nationwide, according to a press release. The fleet was presented at an event featuring President Carlos Alvarado and Minister of Public Security Michael Soto.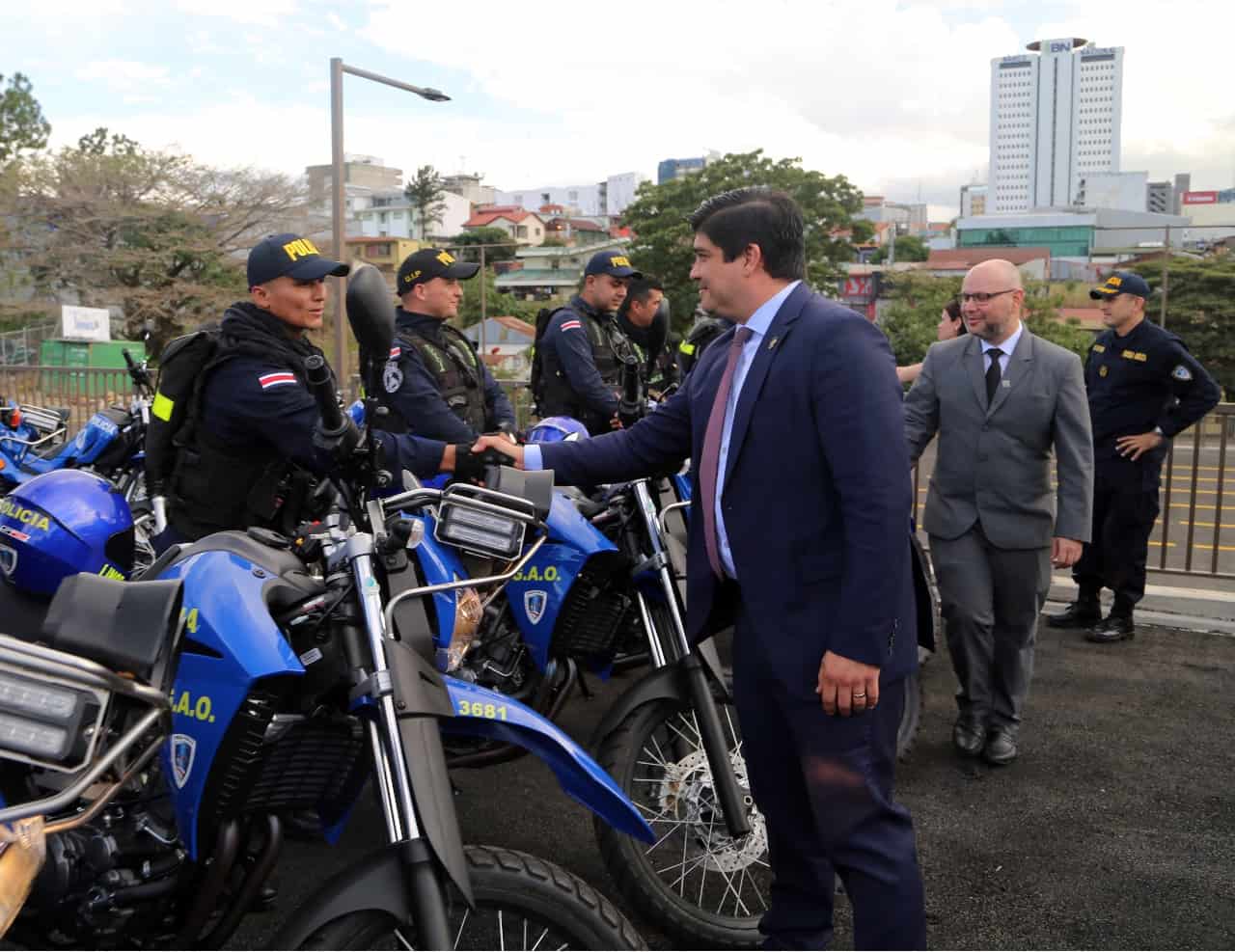 The total investment was of 1,400,000,000 colones, or about $2,300,000.
MSP also conducted its first megaoperativo of the new year on Jan. 4. During the sweep — when all police in Costa Rica are mobilized to high-crime areas — National Police detained 62 people, while Immigration Police apprehended 93.
Traffic police also removed the license plates of nearly 100 vehicles, according to a press release.
The megaoperativo strategy, pioneered by Soto, was credited for helping Costa Rica reduce its murder rate in 2018. Last year, the nation recorded a decrease in homicides for the first time since 2012.
Support the Tico Times