It was looking grim for La Sele, but time was on Costa Rica's side in tonight's World Cup qualifier.
Kendall Waston's header deep into injury time gave Costa Rica a 1-1 draw with Honduras and a berth in the 2018 World Cup in Russia. Eddie Hernández had headed Honduras ahead in the 66th minute, and it appeared that Costa Rica would have to put their Russia plans on hold once more (La Sele had already missed one opportunity to qualify for the World Cup on their home turf during a game against Mexico on Sept. 5).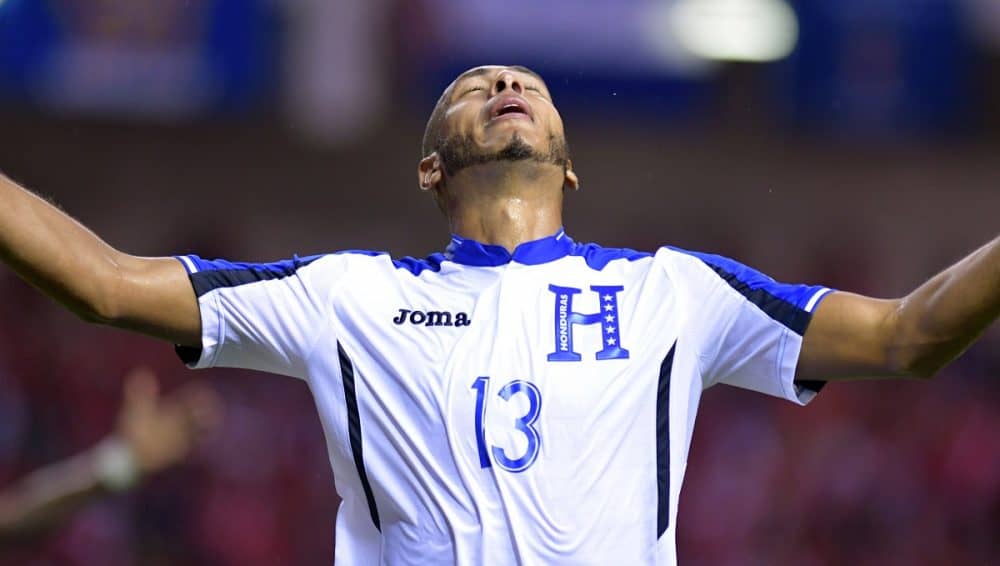 But five minutes into stoppage time, Waston rose in the center of the area to head in Bryan Ruíz's cross and spark joyful celebrations at the National Stadium in San Jose, where the match was postponed from Friday due to the effects of Tropical Storm Nate on the country and region.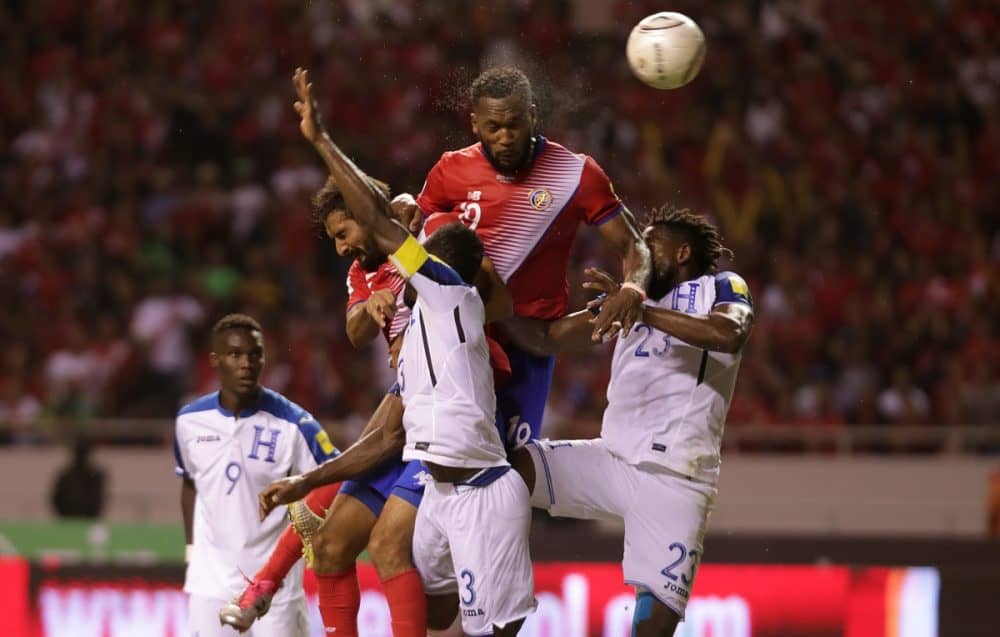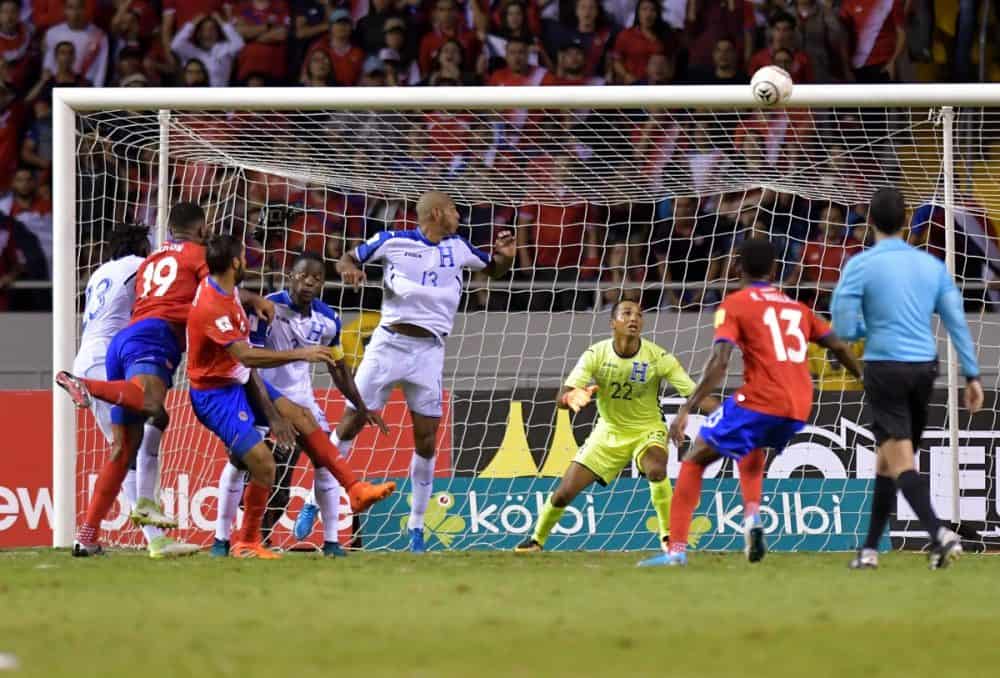 Costa Rica had a golden chance to take the lead in the 60th minute. Honduran goalkeeper Donis Escober had pushed a shot back into the middle of the area only for Marcos Ureña to fire over the empty net.
Six minutes later, Romell Quioto sprinted down the wing and crossed into the box, where Hernández connected with a thundering header to put the visitors in front.
After coming from behind to tie 1-1, Costa Rica, with 16 points, joins Mexico (21) in advancing from the North and Central America and Caribbean (CONCACAF) region with three final matches to play on Tuesday.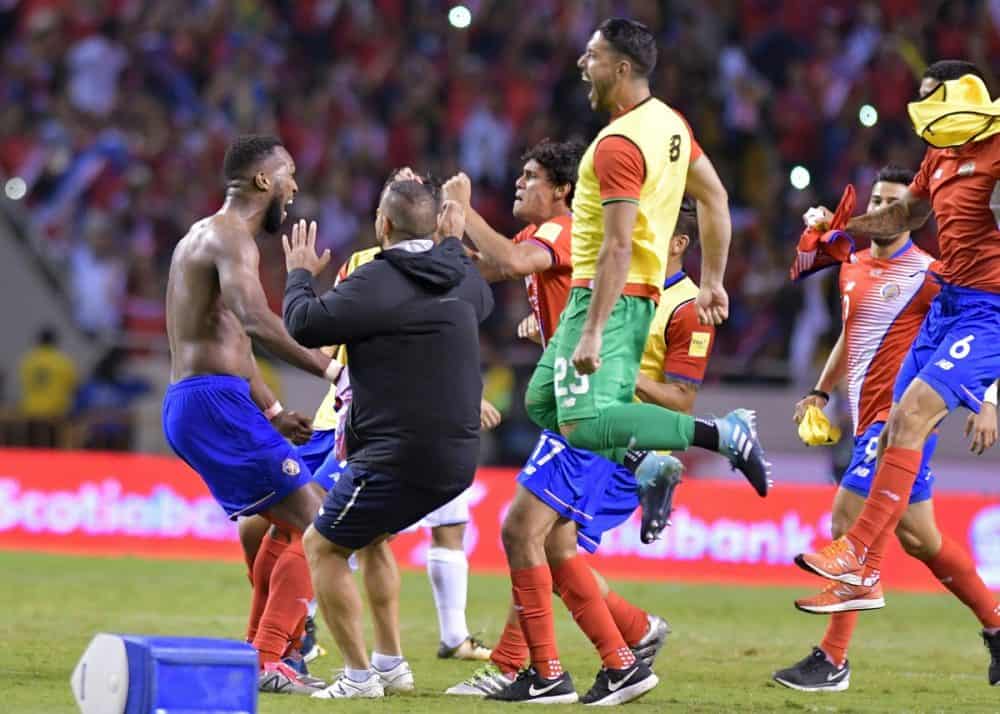 Three CONCACAF teams advance directly to the finals in Russia, with a fourth to play off against either Syria or Australia for a berth.
The United States moved into third place on 12 points on Friday with a 4-0 romp over Panama. Panama is in fourth place with 10 points; Honduras also has 10 points, but Panama has the advantage on Honduras on goal differential.
CONCACAF's six-nation final round of qualifying concludes on Tuesday, when the United States travels to Trinidad and Tobago, Honduras hosts Mexico and Panama hosts Costa Rica.
Costa Rica will be playing in their fifth World Cup finals. They were quarter-finalists in Brazil in 2014 and reached the knockout stage in Italy in 1990. The Ticos also played in 2002 and 2006.