In the end, any soccer game comes down to a few key plays, mere seconds you want to scrub from your memory or cherish forever – but this one, more than most.
Out of 90-odd minutes of dramatic play, Costa Rica's faceoff against rival Mexico came down to two indelible moments, yin and yang, agony and ecstasy. One caused the stomachs of millions of Ticos to drop to the floor while the other made fans rise to their feet across the country.
After plenty of close calls and great saves from both Mexico's Guillermo Ochoa and Costa Rica's Keylor Navas, Mexico stunned Costa Rica in the 42nd minute with a shot brilliantly saved by Navas, but then deflected over the line by teammate Cristian Gamboa for a spirit-sucking own goal.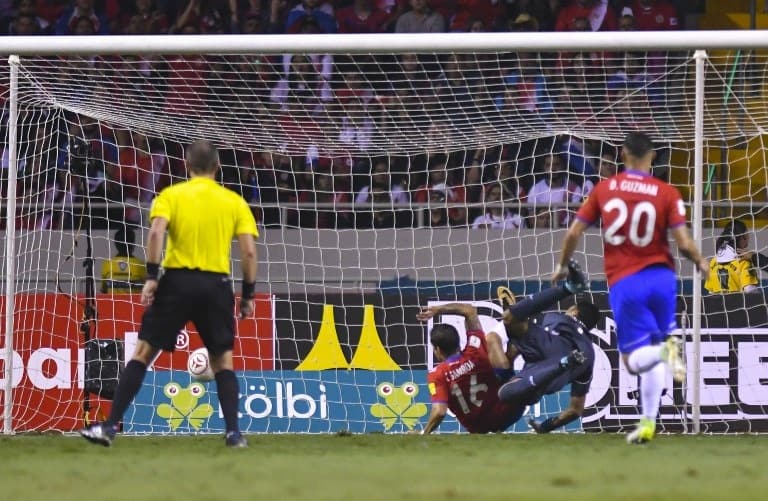 At the 83rd minute, however, forward Marco Ureña – the hero of La Sele's recent win against the United States, scoring both goals that night – came up with the tie for the Ticos.
It was surely one of the most satisfying goals in recent history for Costa Rican fans: not elegant or soaring, but pure muscle and will. Receiving the ball just inside the penalty arc, Ureña seemed to pour every ounce of energy into a powerful drive that sent the ball past Ochoa, a giant between the posts tonight for Mexico.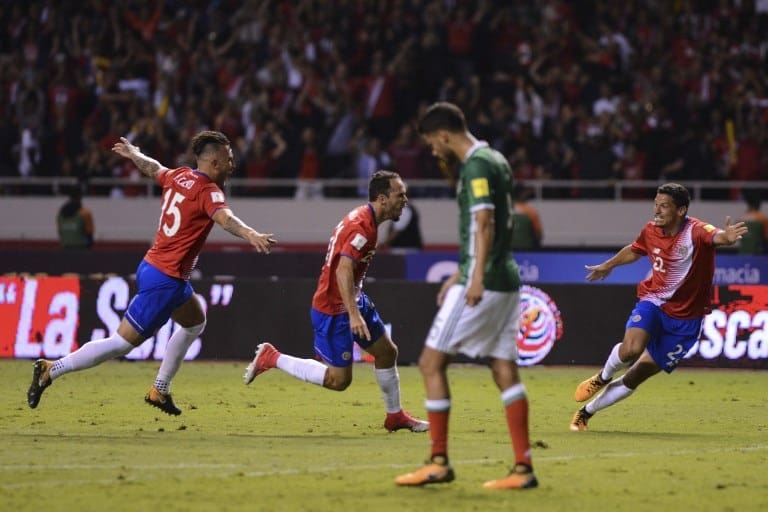 Both teams kept the pressure on in the remaining minutes. The game ended as it began, with a "what if" moment for Costa Rica: captain Bryan Ruíz got off a dangerous shot in the first minute, saved by Ochoa, and Johan Venegas came within inches of a goal just shy of the final whistle. It bounced off the goalpost in Mexico's favor.
The 1-1 tie meant that La Sele has not yet qualified for the 2018 World Cup. Mexico, which has already classified, leads the Hexagonal round with 18 points, followed by Costa Rica with 15. Panama has 10 points after its 3-0 victory tonight over Trinidad and Tobago, which has already been eliminated. Honduras and the United States tied tonight and are also tied in the rankings with 9 points each.
Costa Rica will continue its effort to clinch a World Cup spot with a match against Honduras at the National Stadium on October 6.