You're done sleeping around, and you're ready to commit. You're going to buy a vacation home in Costa Rica.
Your biggest decision will be location, and Costa Rica offers a wide variety of choices, from the beaches to the mountains to the valleys. You'll be weighing a lot of variables, including climate, your tolerance for bugs and how close you want to be to other people.
So what vacation home features are important to you? Vacations are all about having fun, and you're going to want the perfect venue for both recreation and relaxation.
I suggest making a wish list of all the things that are most important to you. Here are some things you might want on your list:
1. Activities
You don't want to get bored when on vacation. Costa Rica offers all kinds of outdoor activities, including ziplining, horseback riding, whitewater rafting, kayaking, birdwatching, fishing and many others. Which ones are important to you, and are they available in the area you want to buy?
2. Beach front
Do you want to be right on the beach or close enough so you can walk? In Costa Rica, beachfront property is usually not titled, but you can still buy a beach property located in the maritime zone. Just make sure you hire a good attorney who specializes in maritime zoning.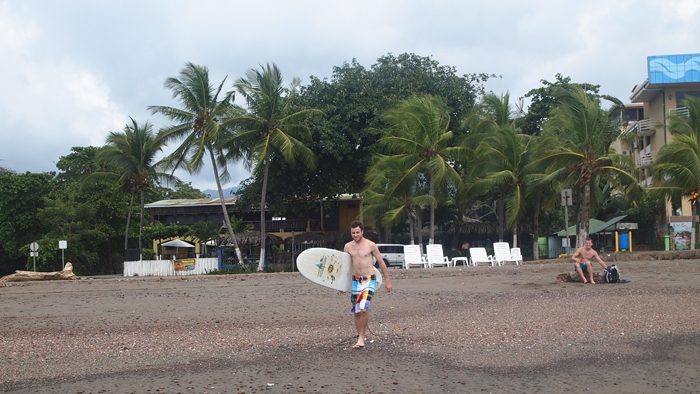 3. Beach view
Can you get close enough to the ocean for a beach view? In some parts of Costa Rica it is possible to purchase titled property that has a beach view. Not sure about the title? Again you should find a good lawyer who specializes in beach property.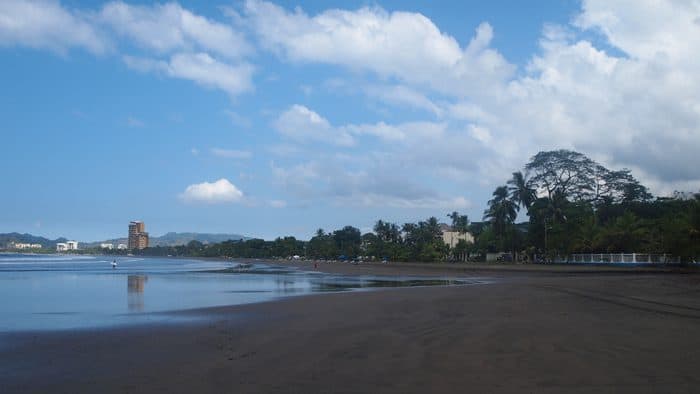 4. Ocean view
An ocean view can be awesome during the day. Some buyers do not realize that the ocean becomes a black hole at night, unless you have a view of a marina or a peninsula. Many mountain ranges in the coastal areas offer more than just ocean views.
5. Nature view
The ability to see monkeys, sloths, birds and other wildlife is one of the biggest attractions in Costa Rica, and if you land in the right spot you can see them from your house. For some people, being surrounded by nature is just as attractive as a view of the ocean. If you search hard enough, you can find a home that offers both.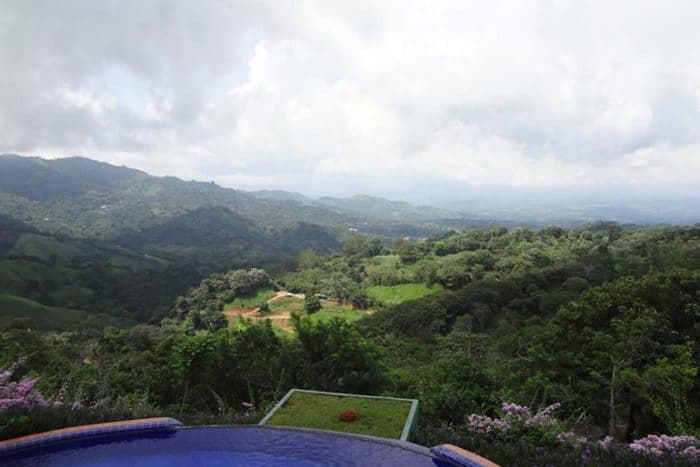 6. National parks
If you are a nature fan, Costa Rica is the place to be. There are currently 26 national parks, and Costa Rica's protected areas encompass more than 25% of the country's landmass. You may want a home that is close to one of these.
7. Butterflies and birdwatching
Costa Rica is a birdwatcher's paradise, and the butterflies are stunning. Different species live in different areas, and they're drawn to protected areas. If you love birds, find out what kinds you can see in the area where you're looking to buy.
8. Fishing
Some people love marlin fishing, others enjoy fly fishing. Are there fishing charters in the area you've set your eyes on, and are they affordable? Can you park your own boat nearby? Are there rivers or lakes where you can get your bait wet?
9. Air conditioning
Some people cannot live without air conditioning, which in Costa Rica is not one of the most common vacation home amenities. Many vacation homes have ceiling fans and shutter windows. Check before you purchase.
10. Gym
Some people like to party, and some like to do as little as possible when on vacation. Maybe you like to stay in shape? If you're looking at condominiums, do they have their own fitness rooms, or is there a gym in the immediate area?
11. Golf
Do you have a great handicap and want to keep it that way? Do you enjoy playing golf when the weather is good? I have great news for you: The weather in Costa Rica is good most of the time. Golf is one of those activities that obliges you to stay in certain areas. There are some great golf courses in Costa Rica, but they are few.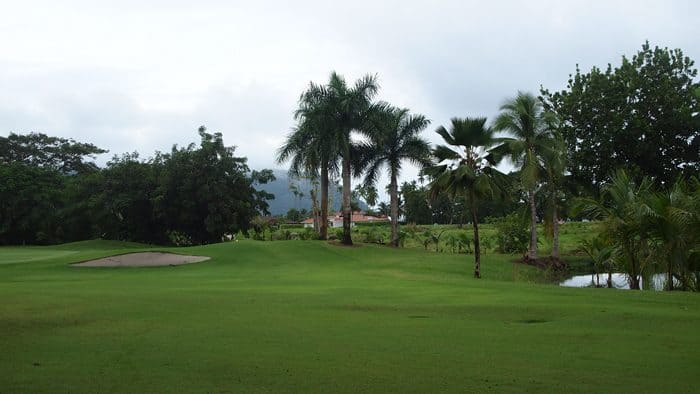 12. Parking
Many condominiums have a parking problem, especially when it comes to guests. Before you purchase, check on the parking that belongs to the condo you want to purchase. Also, will you buy an ATV and is there a safe parking spot for it when you're away?
13. Swimming pool
A swimming pool is one feature that will be near the top of the list for most. Some love to dip in the pool when it gets too hot, others like to sit under an umbrella with a good book and a piña colada. Do you just want a little plunge pool, or would you like a lap pool where you can get some exercise? Maybe an infinity pool would give you that wow vacation you're looking for?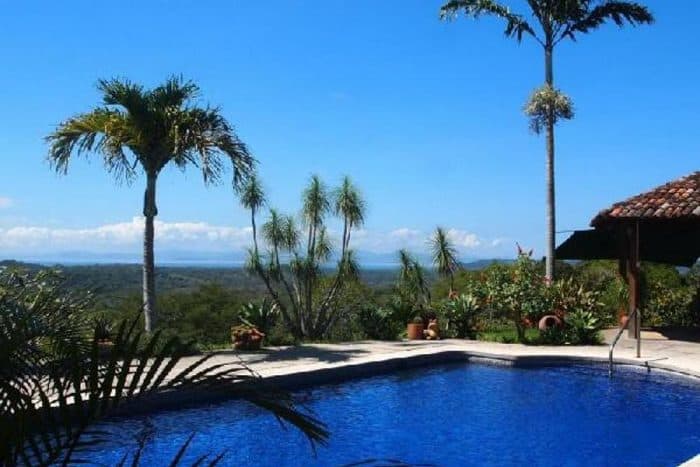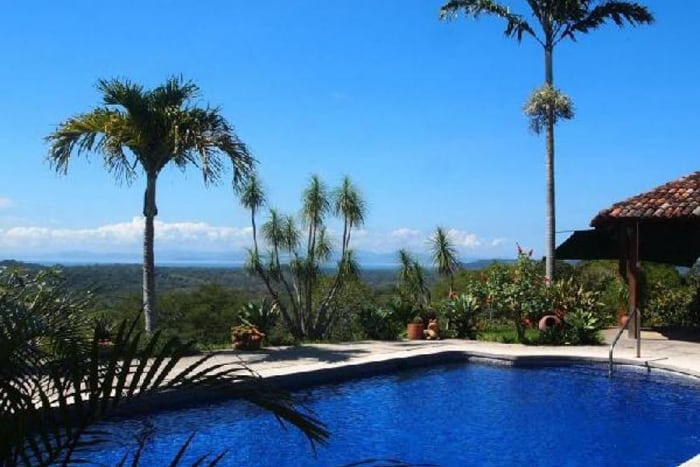 14. Jacuzzi
Maybe you don't even know how to swim but you enjoy the massaging effect that you get in a Jacuzzi. Maybe the production of calming endorphins and the increased circulation to alleviate tension does it for you? If you love a good Jacuzzi, put it on your list.
15. Pet policies
If you plan to bring your pet(s) on vacation, you need to check the bylaws before you buy a condo. If you're not in a condominium or a master planned gated community, you don't have to worry. If you fly in for your vacations, you need to check the airline's pet restrictions.
16. Playground
It's important to you that the kids (or grandkids) also have a good time. Is there a playground or some kind of space for children to play?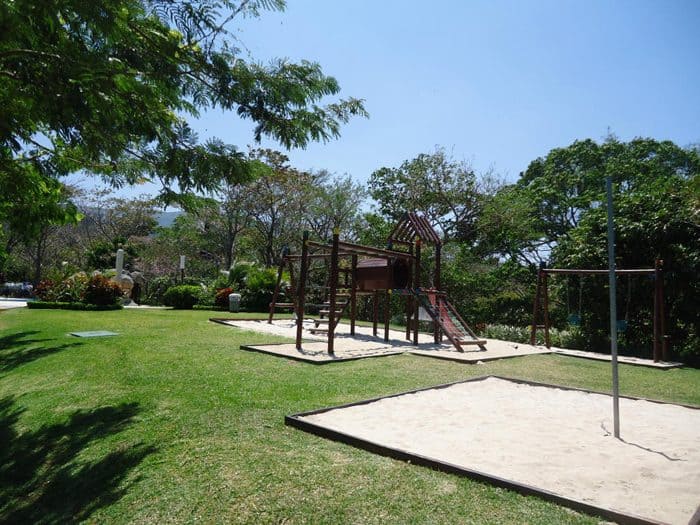 17. Restaurants & bars
You probably want to do your own cooking, but not always. When you're on vacation, it's a treat to go out for dinner, whether it's for pizza and beer or a good lobster accompanied by a quality wine. Is your favorite food available near your vacation home?
18. Scuba diving & snorkeling
There are some parts of Costa Rica with excellent scuba diving and snorkeling, but in some coastal areas it's lousy. If either of these is important to you, find out what's available in the area.
19. Security
Since you won't be in your vacation home most of the time, security is an important issue. Find out what measures are taken to ensure the security of your property while you are away, and whether it's safe to just lock up and leave. You'll also want to know how the security functions if you are renting your unit to a third party.
20. Shopping
Gotta have new shoes? If good shopping is important to you, you might find the choices lacking in coastal areas, and you may be better off in the Central Valley.
21. Tennis courts
Early mornings and late afternoons are a good time for a tennis match; otherwise it may be too hot to play. Tennis courts are not a very common amenity, so shop around.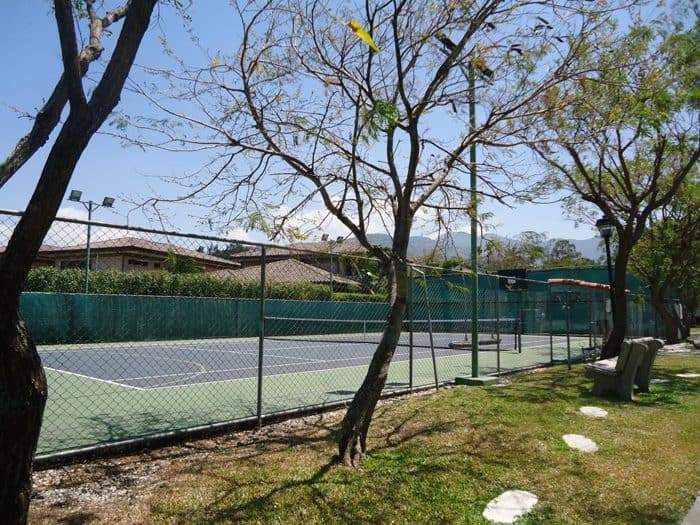 22. Wi-Fi and cable TV
When it comes to cable TV and a good internet connection, you may have to do some homework. Cable companies in Costa Rica cover quite a bit of territory but they don't cover it all. If you're told the house has Wi-Fi, check it out for yourself.
Ivo Henfling founded the American-European Real Estate Group, the first functioning MLS in Costa Rica with affiliate agents from coast to coast, which has been in operation since 1999. Read his blog at https://www.american-european.net/Costa-Rica-Real-Estate-Blog or contact Ivo at (506) 2289-5125 / 8834-4515 or at ivo@american-european.net.