The National Meteorological Institute (IMN) reported on Monday morning that the entry of a high-pressure system into the Gulf of Mexico is increasing the influence of trade winds over Costa Rica.
The weather phenomenon is causing strong gusts of wind throughout most of the country. The IMN forecasts winds of up to 80 kilometers per hour (50 mph), mostly in the Central Valley and in the province of Guanacaste.
Windy conditions will reduce rainfall, however: winds over mountainous areas of the Central Valley will reduce the chances of rains in these regions, and prompt a decrease in atmospheric humidity levels and rains in the Northern Zone and the Caribbean. Showers in these areas will be intermittent and of short duration, the IMN forecasts.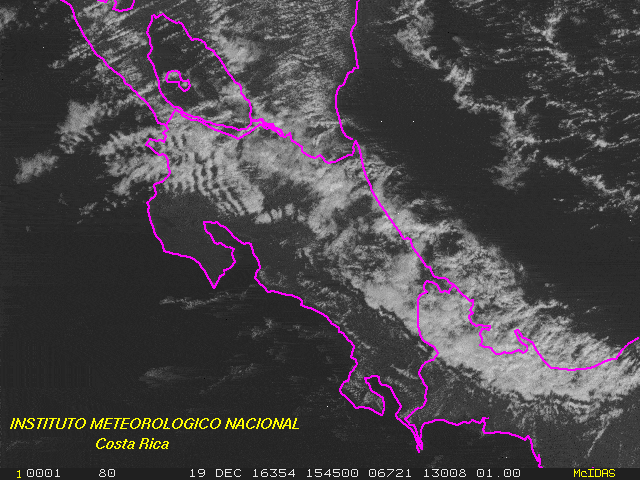 However, meteorologists warned residents of areas prone to landslides and floods to remain alert, particularly in the cantons of Upala and Guatuso, which recently suffered the consequences of Hurricane Otto.
The IMN forecasts scattered showers this week along the Central and South Pacific, mostly during the evenings.
Meteorologists advised residents of all areas affected by this week's strong winds to exercise caution and beware of "falling tree branches, tin roof panels and power lines." Gusts could generate choppy seas and winds could cause strong turbulence for aircraft near mountainous areas.