Six Costa Rican athletes have been eliminated from the 2016 Summer Olympics in Rio after six days of competition.
Beach volleyball duo Karen Cope and Nathalia Alfaro fell for the third straight time in the group stages Wednesday against Venezuela, bowing out from Costa Rica's first ever inclusion into Olympic beach volleyball.
They were the latest Tico athletes to go home empty-handed from Rio, along with cyclists Andrey Amador and Milagro Mena, judo fighter Miguel Murillo and swimmer Mary Laura Meza.
As the majority of the country's 11 athletes have now been eliminated, Costa Rica's slim chances of earning a medal coming into the 2016 Summer Games are now paper thin. Maybe the only person who has any chance of medaling is veteran sprinter Nery Brenes, who has been running well lately. Still, Brenes' record time of 44.60 seconds in his preferred race, the 400-meter dash, is a full second behind the best time for gold medal favorite LaShawn Merritt of the United States.
Brenes will compete Friday in Round 1 of the 400-meter dash. In his two other Olympic appearances, in 2008 and 2012, Brenes failed to get out of the first round. Should he advance, the semifinals will be held Saturday and the finals on Sunday.
The Tico sprinter will have a much harder time trying to find the podium in a stacked field in the 200-meter dash, which includes the legendary Usain Bolt, among other medal favorites like Justin Gatlin and Yohan Blake.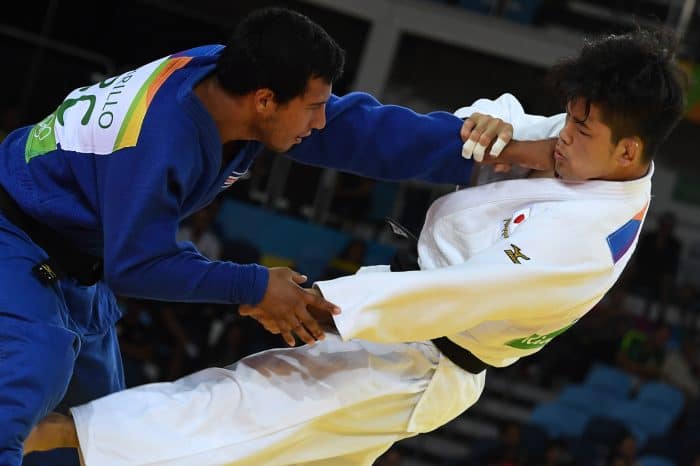 Costa Rica's other track and field athletes looking for big time performances are Roberto Sawyer and Sharolyn Scott. Sawyer, who competes in the hammer throw, will debut in the qualifying rounds on Wednesday and could potentially advance to the finals two days later. The 29-year-old athlete, whose best throw is 77.15 meters, will need a record distance to compete. For comparison's sake, gold-medal favorite Pawel Fajdek of Poland, who has already recorded the nine longest throws of 2016, has a personal best of 83.93 meters.
Scott, 32, is the oldest Costa Rican athlete in these games and is taking part in her second Olympic Games in the women's 400-meter hurdles. She'll open up in Round 1 on Monday. Scott failed to get out of the first round in London 2012 with a time of 57.03 seconds.
Dalilah Muhammad and Ashley Spencer of the United States are two likely medalists in this year's field.
Leo Chacón will compete in the triathlon on Thursday, Aug. 18, where he is looking to improve on his 48th place finish from the last Summer Olympics. The men's triathlon field is made up of 55 competitors and any finish in the top half of the field for Chacón should be considered a huge victory.
The Brownlee brothers of Great Britain, who both took the podium at home in London in 2012, are favorites to medal once again in Rio.
Mountain biker Andrey Fonseca will be Costa Rica's last athlete, having to wait until the final day of the Olympics to compete in the men's mountain biking final. The 23-year-old scored a second-place finish at the 2011 World Junior Championships and a bronze at the 2013 Central American Championship.
Nino Schurter of Switzerland is a five-time world champion and virtual lock to medal among an expansive field of riders.
The good news for Costa Rica? At least it has surfing to look forward to in the 2020 Summer Olympics in Tokyo.