A total of 110 beaches along the Caribbean and Pacific coasts began displaying blue flags this week to let visitors know that they are among the cleanest in the country.
Costa Rica's Blue Flag Ecological Program awards beaches for trash-free sands, clean ocean and drinking water, access to showers and restrooms and waste disposal programs.
The certification program also takes into account safety aspects such as the existence of appropriate information about strong waves or riptides and the availability of lifesaving and emergency staff throughout the year.
The program, managed by officials from various public agencies and non-government groups, awards beaches with blue flags displaying one to five stars, depending on the number of points obtained at three separate evaluations conducted during the year by inspectors from the Water and Sewer Institute (AyA).
Alberto López Chaves, general manager of the Costa Rican Tourism Board said Wednesday that the Blue Flag Program has very high standards. "Getting a star means obtaining a minimum compliance of 90 percent during the evaluations," he said.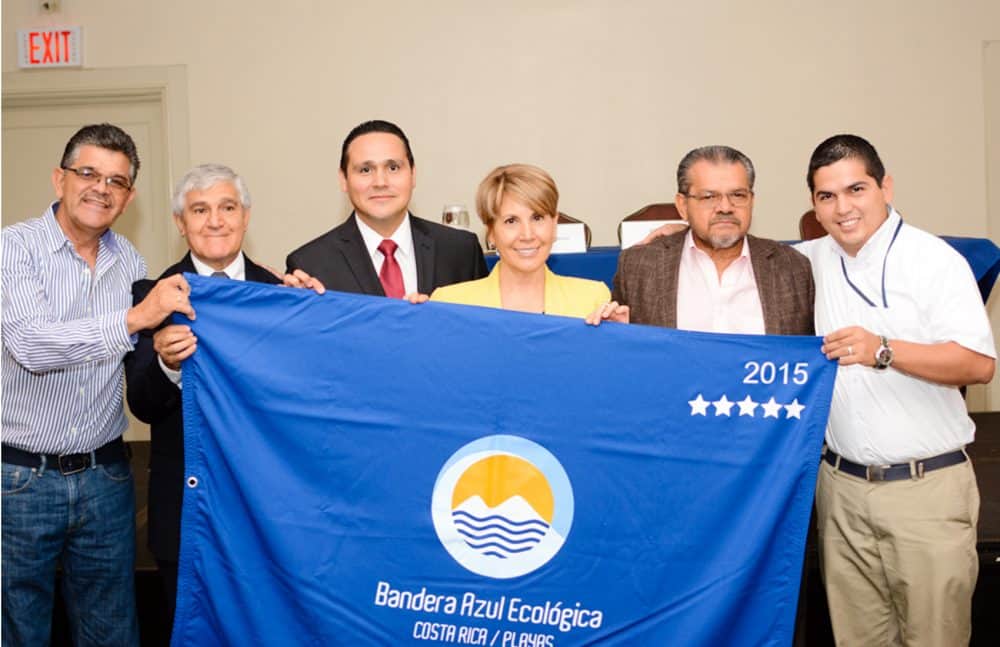 2016 Winners
As in the past three years, only three beaches — all on the Pacific coast — earned five stars on their blue flags: Playa Blanca in Puntarenas, and Matapalo and El Madero in Guanacaste.
A total of 88 beaches got blue flags with one star, while 11 beaches got two stars, seven got three stars and one got four stars.
The Blue Flag Program started 20 years ago. Besides beaches, it awards flags for environmental awareness to communities, schools, protected natural areas and hydrological watersheds. It also offers awards for climate change mitigation, community health promotion and sustainable homes. Awards in all categories will be announced in coming days.
The awards are judged by a commission formed by public agencies and non-profit organizations, including the Tourism Board, AyA, Costa Rican Electricity Institute, Costa Rican Network of Private Nature Reserves, the National Chamber of Tourism, Agriculture and Education ministries, among others.
The upcoming Holy Week is set to be a busy one at Costa Rica's beaches.
Hotels in the northwestern province of Guanacaste are expecting an average occupancy of 98 percent for the holiday, despite confirmation of the first cases of local transmission of Zika virus in that area.
López, from the Tourism Board, called on all awarded communities to join the fight against mosquito breeding sites in order to curb the proliferation of Zika and other mosquito-borne diseases.
"We hope that these are the 110 beaches where Zika will never arrive," he said.
See the full list of Blue Flag beaches: