Besides seeing a disappointing rise in its homicide rate over the last year, Costa Rica has been the site of major drug busts, a first-of-its-kind sex tourism case and the rise of a mysterious serial killer. The following were the country's biggest crime stories of 2015:
1. After three trials, Ann Patton finally 'not guilty'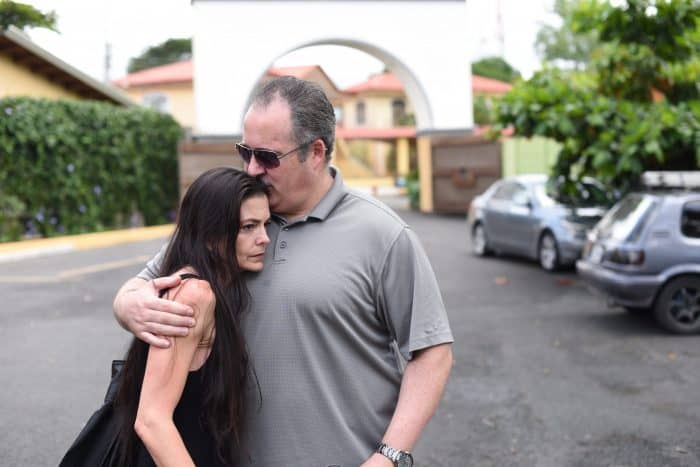 U.S. expat Ann Patton came to Costa Rica with her husband, John Felix Bender, in 2000 looking to establish a wildlife refuge for injured animals near the remote community of Florida de Barú, in the canton of Pérez Zeledón. But that dream warped into a nightmare of illness, paranoia and ultimately the death of Bender from a gunshot wound to the neck in 2010.
Patton, the only other person who was in the couple's opulent jungle mansion at the time of Bender's death, was charged with murder by the Prosecutor's Office, starting a saga of trials, appeals, and prison sentences that culminated in her second acquittal in September. Patton has always maintained that her husband committed suicide.
She was first acquitted in 2013, but an appellate court ordered a retrial that was held in May 2014. The 2014 trial found Patton guilty and she was sentenced to 22 years in prison. Patton served nine months in El Buen Pastor prison in Desamparados, south of San José, before an appellate court in Cartago threw out the guilty verdict in February and ordered another retrial that started on Aug. 10.
On Sept. 7, the three-judge panel ruled that there was reasonable doubt of Patton's guilt and ordered her released.
The Prosecutor's Office vowed to appeal the three-judge panel's decision but legal experts said a fourth trial was extremely unlikely, citing constitutional limits on a prosecutor's power to pursue cases past two appeals. According to a 2006 decision by the Constitutional Chamber of the Supreme Court, "the state cannot act as a persecutor ad infinitum."
2. 'Cuba Dave' becomes first person charged for promoting sex tourism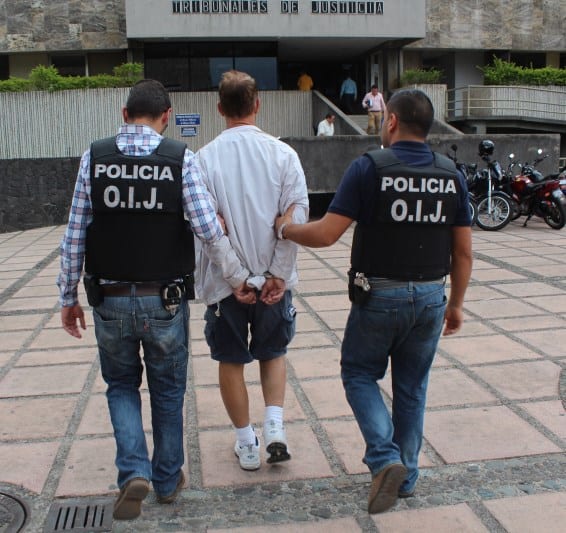 David Strecker, known widely by his nickname "Cuba Dave," is the first person in Costa Rica's history to be arrested under a little known 2013 law that calls for punishment of anyone who promotes Costa Rica as a destination for sex tourism.
Strecker publishes tips online for would-be sex tourists looking for women in Latin America and the Caribbean.
The Key West native was arrested on Sept. 4 while attempting to depart Juan Santamaría International Airport just north of the capital. OIJ investigators, who had been following Strecker for nearly a year according to a spokeswoman, confiscated a laptop and a digital camera with pictures of women at the time of his detention.
Prostitution is legal here, and a fierce debate has ensued in the expat community over Strecker's arrest. Critics argue the new law is unconstitutional. Some point out that he was publishing blog posts and pictures on his own website with servers registered in the United States.
Strecker is being held in San Sebastián prison, one of the country's most overcrowded detention centers, located just south of San José. If he goes to trial and is convicted, Strecker could face four to eight years in jail under the previously untested law, which is part of Costa Rica's Human Trafficking Law.
3. Costa Rica busts fishmonger for allegedly running cocaine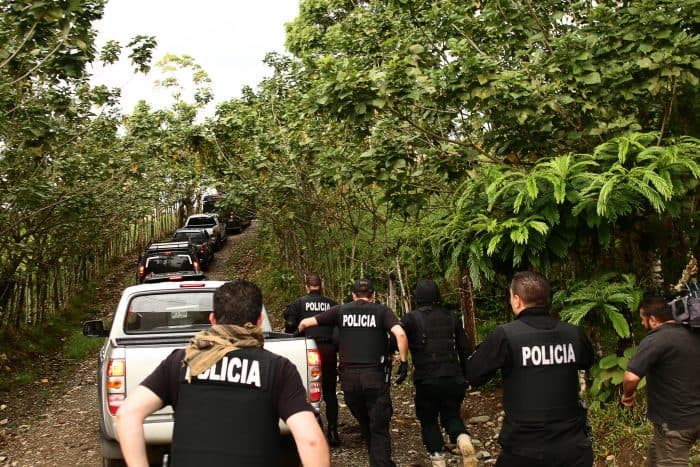 It was an open secret that "Macho Coca" was a drug kingpin in Limón. But the alleged cocaine runner, who is wanted by the DEA, always managed to stay one step ahead of the law — until October. Police raided one of his multi-million-dollar properties on Oct. 8 and arrested him on charges of cocaine possession with intent to distribute in Costa Rica, and international trafficking. He is also under investigation for bribing police officers and money laundering.
"Macho Coca," whose real name is Gilbert Bell, 52, allegedly used a network of docks and fishermen, and bribed public officials to build himself a drug trafficking empire. According to law enforcement officials, Macho Coca made a name for himself on the narco scene by buying cocaine shipments found at Limón's infamous Dos Aguas. Spanish for "two waters," Dos Aguas is a spot along Costa Rica's Caribbean Coast where the ocean currents merge, carrying in floating objects from sea. Drug traffickers on the run from authorities often toss bales of cocaine overboard. These packages frequently wash ashore at Dos Aguas, where they are picked up and sold.
4. Italian mafia cocaine ring busted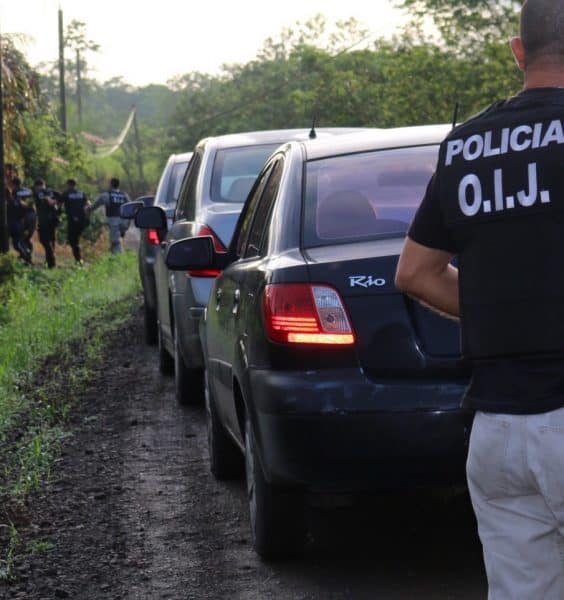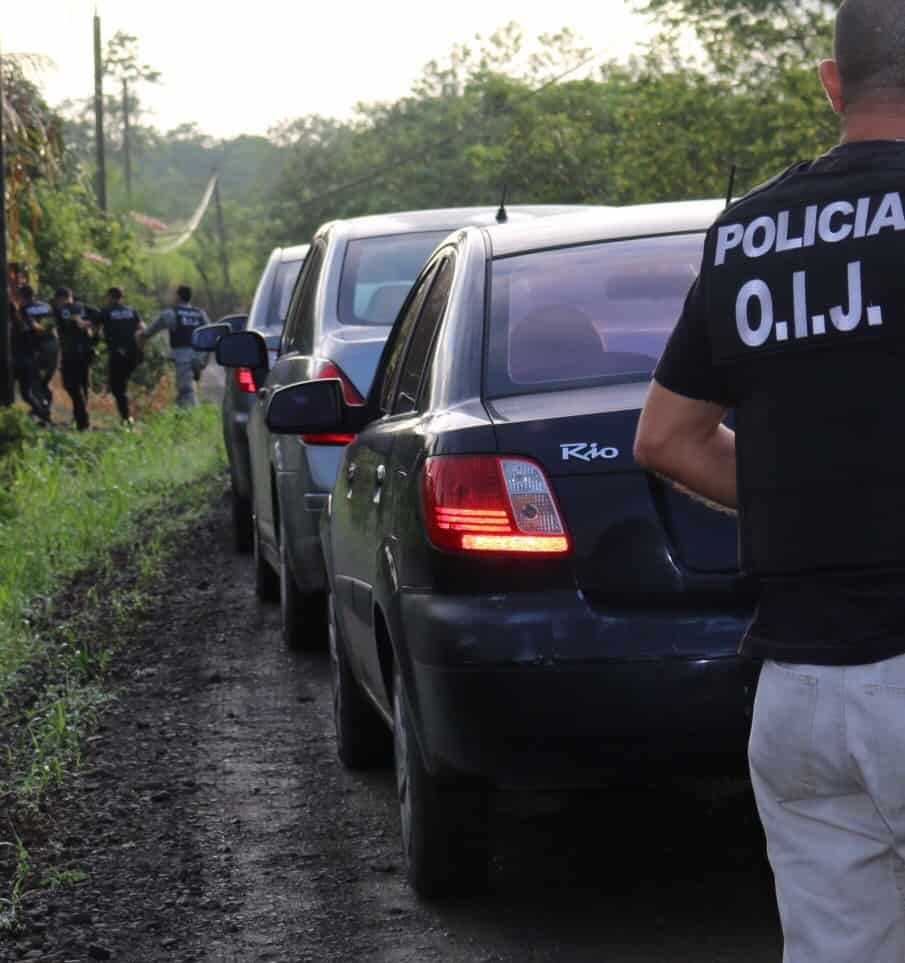 A few months after U.S. law enforcement shut down a cocaine smuggling operation run out of a family-owned pizzeria in Queens, New York, another slice fell when Costa Rican authorities — in conjunction with Italian police — arrested seven suspects tied to the same smuggling network in October.
Chief Prosector Jorge Chavarría said the alleged traffickers hid the cocaine in shipments of cassava and pineapple from Costa Rica. The prosecutor said the organization was working to establish markets in Europe for the cocaine, but did not say where the cocaine shipped though Costa Rica originated.
Authorities linked at least four previous drug seizures to the 'ndrangheta operation in Costa Rica, including a 3.5-metric-ton shipment of cocaine found on Nov. 28, 2014 at the port of Rotterdam in a container of cassava that came from Costa Rica.
5. San José's new serial killer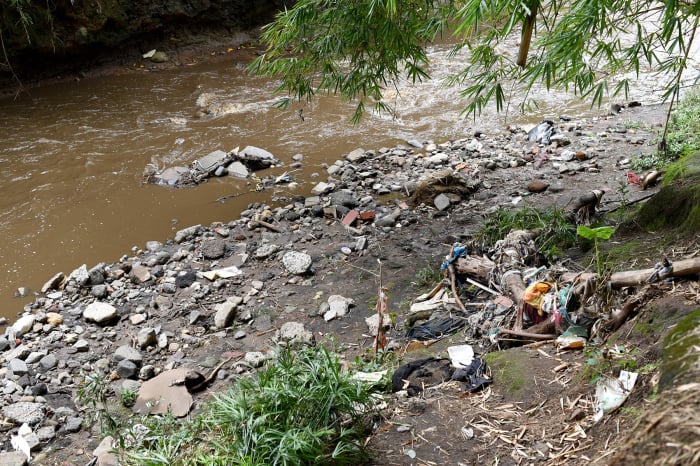 As many as nine victims have been attributed to a serial killer on the prowl in San José in one of the most disturbing crime stories of 2015. Targeting drug addicts and sex workers, the suspected serial killer has been dubbed "Mata Indigentes" — Killer of the Poor. The suspect is believed to be the second-most prolific serial killer in Costa Rican history.
All of the victims have been down-and-out women, some of them prostitutes. Plus, most have spent significant time away from their families, complicating an investigation that has had to rely mostly on addicts and homeless people in the city's infamous drug bunkers to get leads on suspects.
In November authorities said they had identified a suspect connected to at least three of the killings and were working to determine whether the suspect might be connected to others.