Update: Monday, Sept. 7, 12:36 p.m.
PÉREZ ZELEDÓN, San José – How would it feel to hear you've just been acquitted of a murder – twice? A three-judge panel on Monday morning acquitted U.S. expat Ann Patton of a murder charge in the 2010 shooting death of her U.S. husband, the wealthy financier John Bender, citing reasonable doubt, according to court spokeswoman Andrea Marín.
This was Patton's third court trial. Bender, her husband, was found dead from a gunshot wound to the neck in the couple's opulent jungle mansion in the remote community of Florida de Barú, Pérez Zeledón. Patton has always maintained that Bender, who died of a gunshot wound, committed suicide. Prosecutors have already said they plan to appeal the verdict.
Patton told The Tico Times she is still looking for the words to describe her nightmarish ordeal:
[I'm] not yet feeling the relief. It takes some time to assimilate what the news was. My gut has been telling me all along that this third time I would actually be heard and that the evidence would be evaluated correctly. It's impossible to say that I'm happy after five years of this, but yes, I'm relieved. There's a lot left to do, but at least the question mark over my head is halfway erased.
Patton was acquitted in 2013, but an appellate court ordered a retrial that was held in May 2014. The 2014 trial found Patton guilty and she was sentenced to 22 years in prison. Patton served nine months in El Buen Pastor prison in Desamparados, south of San José, before an appellate court in Cartago threw out the guilty verdict in February and ordered the retrial that started on Aug. 10.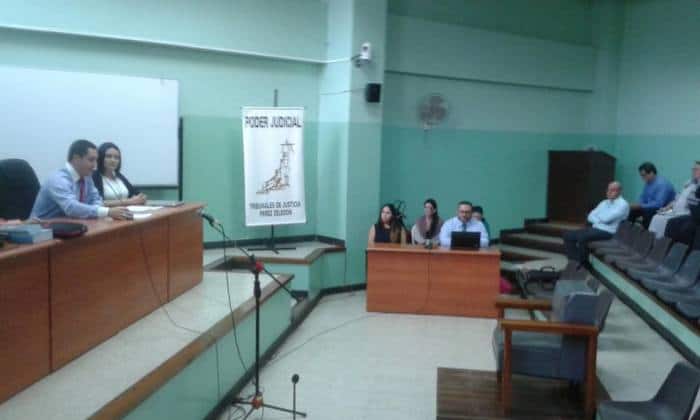 Costa Rican authorities still have Patton's passport, and she said she has no intention of leaving the country illegally. Patton said she knows there is a possibility that prosecutors will file an appeal, but she is confident that judges had crafted a ruling that will survive an appeal.
"To face this a fourth time, I have a hard time even seeing that. But it's academically possible. My hope is that the verdict will be strong enough so that an appeal cannot be written or won't be accepted and that it can end now and Jon can finally rest," Patton said.
Her lawyer, Fabio Oconitrillo, appealed to the prosecutors to reconsider any appeal: "After a third time of being told they're wrong, they need to move on. But it's also clear that this is a personal case for the prosecution and they're going to exhaust all they resources they can."
Pérez Zeledón Prosecutor Edgar Ramírez has already confirmed the defense's fears. Ramírez told The Tico Times that they would appeal the case again, hoping for what would be Patton's fourth trial.
"We do not share the opinion of the judges," Ramírez said, speaking for the Prosecutor's Office. "This was not a suicide, there is no doubt. The only one who could be responsible is Ann Maxim Patton."
Ramírez defended the decision to appeal the verdict and said that Patton could get a fair trial despite the fact that it would be her fourth for the alleged murder if the appeals court overturns the verdict. "The Costa Rican system is extremely fair," he said.
Patton, meanwhile, said that she is going to start addressing several pending issues that she has been unable to manage because of the countless trials and appeals. Among the list is an ongoing lawsuit against her previous lawyer for control of her late husband's estate, including the 9.65-square-mile property where she and John Bender lived, and the 5,000-acre Boracayán wildlife sanctuary in southern Costa Rica.
The Prosecutor's Office also has impounded $7 million worth of precious stones that were found at the couple's home during the investigation into Bender's shooting death. Costa Rican officials claimed that the jewels were smuggled into the country and that the couple did not pay taxes on them.
"My hope is that the verdict will be strong enough so that an appeal cannot be written or won't be accepted and that it can end now and Jon can finally rest," Patton said, "Costa Rica is my home."
See: Ann Patton on her new trial: 'It is my opportunity to finally, hopefully, get true justice'
Michael Krumholtz reported from Pérez Zeledón. Zach Dyer reported from San José.
Read the verdict (in Spanish)
[documentcloud url="http://www.documentcloud.org/documents/2392816-annpattonverdict150907.html" width=600 height=820 sidebar=false container="#DV-viewer-2392816-annpattonverdict150907″]