SANTIAGO, Chile – Fifteen former members of Chile's dictatorship-era secret police must stand trial for the 1976 kidnapping and killing of a Spanish diplomat, the country's Supreme Court ruled Wednesday.
Prosecutors accuse the secret police of abducting, torturing and killing Carmelo Soria, an official with the United Nations Economic Commission for Latin America who was found dead inside his car in July 1976.
Investigators say Soria was targeted for assassination by late dictator Augusto Pinochet's regime as a suspected member of Chile's then-banned communist party.
Read: Pinochet's arrest remembered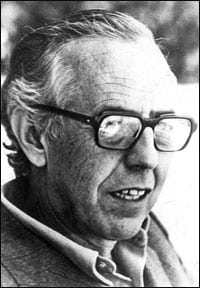 Reversing a 2014 decision by Chief Justice Lamberto Cisternas, the full court ruled the 15 former agents must be tried on homicide and conspiracy charges.
The court ordered the case reopened after a petition from Soria's family.
The accused include U.S. national Michael Townley, a former operative for the Chilean secret police who was convicted in the United States for the 1976 assassination of former Chilean Foreign Minister Orlando Letelier in Washington.
Townley is currently enrolled in the U.S. federal witness protection program under the terms of a plea bargain.
Two other accused — Chilean national Armando Fernández Larios and Cuban national Virgilio Paz Romero — are also in the United States.
Three others are currently serving prison terms for other human rights violations.
Authorities will be asked to arrest the remaining nine, court officials said.
In 2013, Chile rejected a request from Spain to extradite seven suspects in the case, including former secret police chief Manuel Contreras, who died in a military hospital on August 7 after being sentenced to more than 500 years in prison for atrocities committed during the dictatorship.
More than 3,000 people were killed and 38,000 tortured by the 1973 to 1990 Pinochet regime in its "dirty war" against domestic leftist opponents.
Related: After 30 years, mother hopes for justice in son's murder during Chilean protest