See also: VIDEO: Hilarious parody of 'El Chapo' prison escape
MEXICO CITY — If Joaquín "El Chapo" Guzmán's escape from prison has led Mexican officials to overhaul security at the facility to ensure various other drug kingpins don't slip out, they're doing a good job of denying it.
Drastic measures are needed urgently at the Altiplano maximum-security prison because some of the country's most notorious alleged and convicted drug-gang criminals are housed there, said Martín Barrón, a researcher at Inacipe, a Mexican criminology university.
Guzmán, Mexico's most infamous drug trafficker, slipped away through a hole in the floor of his cell's shower into a tunnel almost a mile long that was equipped with a motorcycle on rails. While about three dozen prison executives and officers have been dismissed or questioned and seven arrested, top government officials insist that the prison meets international security standards. No physical changes to the facility have been announced.
"They're not admitting fault," said Barrón, whose university is partly funded by the attorney general's office. "Other inmates could find a way out."
The attorney general's office declined to say whether the highest-profile prisoners would be transferred or considered for extradition. The U.S. government had sought Guzmán's extradition, after some members of Congress said a Mexican facility was unlikely to keep him from breaking free. Guzmán escaped from another Mexican prison in 2001.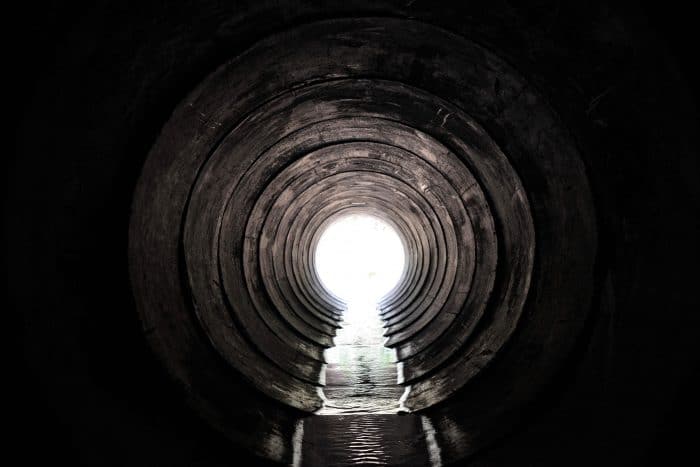 Among the kingpins still held at Altiplano, according to the government, are Servando "La Tuta" Gómez Martínez, leader of the Knights Templar gang; Mario Cardenas Guillén of the Gulf Cartel; and Edgar Valdéz Villarreal, alias La Barbie, of the Beltrán Leyva cartel.
Local media have reported that Omar Trevino, a leader of the Zetas Cartel, is also an inmate there, and that his brother Miguel, the top chief of the most brutal drug gang, was scheduled to be transferred to the prison.
The Altiplano is a "hornets' nest of inmates that could just as well escape," said Mike Vigil, a retired former head of international operations for the U.S. Drug Enforcement Administration and author of the book DEAL. "The Mexican government will have to take a good look at securing the prison or building a new one," since other Mexican jails are no more secure.
Interior Minister Miguel Ángel Osorio Chong has said Mexico's prison system needs an overhaul and that he would send proposals to Congress to do so.
At the same time, he's defended the 14-year-old Altiplano as being fully compliant with international prison standards.
See also: How do 'El Chapo' Guzmán's kids live? Follow them on Twitter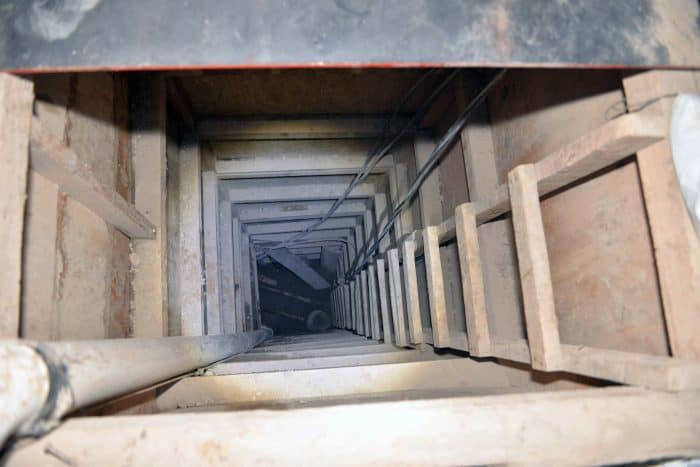 Guzmán's escape was "an unprecedented action that breaks all paradigms of security protocols of any jail in the world," Osorio said at a press conference last week. "Because when I say it is certified, it has a certification just like many I can name in the U.S. and other countries. Exactly the same."
The news service Noticias MVS reported last week that an internal study in 2013 identified shortcomings and lapses at Altiplano, including surveillance cameras with improperly-set clocks. Some watchtowers were unstaffed, and detectors of prohibited particles were out of order. A separate report by the newspaper El Universal said that the prison was found to have too few personnel, and that many of them were promoted based on favoritism and not merit. The matters required "immediate attention," according to El Universal.
At a press conference last week, Osorio said that the concerns raised in the 2013 study had been addressed.
The Interior Ministry declined to respond to requests for further comment on security at the Altiplano.
The coordinator of Mexico's federal prison system, Celina Oseguera, was dismissed following the escape, along with the warden of the Altiplano prison, which is about 50 miles west of Mexico City.
The interim warden, Jaime Fernández, who took over on July 12, said he didn't know enough about the jail to discuss any changes.
On a guided visit last week to the Altiplano prison, reporters had to walk past about 20 security gates, some of them fitted with retinal and fingerprint scanners, to reach Guzmán's cell.
Inside the space, concrete walls partially block views of a toilet and shower contained within. Security-camera videos of Guzmán's escape show him disappearing behind one of the walls into the shower — never to be seen again.
In the end, he entered the tunnel, which was dug beneath the shower, through a 20-by-20-inch-square, 3-inch-thick slab of concrete that was cut out of the floor.
At the press conference with Osorio last week, reporters asked whether the prison cells need to be reinforced. Osorio responded that the matter was under investigation.
There are other concerns about the prison's exterior security, according to security experts.
Less than a mile from the prison gate is a construction site where workers are laying pipe for a major federal water project. The work has left miles of road covered in dirt and strewn with heavy machinery.
The maximum-security prison should never have been built so close to a major water works project, and a nearby village has grown so much that it's now encroaching on the jail, according to Alejandro Hope, a former Mexican intelligence officer. During the recent visit, a girl in pigtails was riding a tricycle near the prison entrance.
Neighbors have told local press that the noise from the trench diggers helped mask the sound of Guzmán's tunnel being constructed.
"There are structural problems, and when the attention dies down, these problems will resurface," said Hope, who now works as an editor at eldailypost.com, an English-language news website specializing in Mexico. "Any additional escape from the prison would be catastrophic."
© 2015, Bloomberg News