http://www.youtube.com/watch?v=p9Y24MFOfFU
WASHINGTON, D.C. – From a failed "American Idol" contestant to an ex-convict, everyone seemed to get in on the act in Tuesday's midterm U.S. congressional elections.
Here are some of the quirkiest or most noteworthy of the Senate and House races:
Arizona: Democrat Ron Barber, who was an aide to former representative Gabby Giffords and injured when a gunman opened fire on her in 2011, looked likely to retain his House seat.
Iowa: Republican Joni Ernst made headlines during her campaign to replace retiring Democrat Tom Harkin with a video insisting she has castrated hogs so she knows how to cut pork in Washington. It worked. She won, bringing home the bacon.
Georgia: Democrat Jason Carter, the grandson of former president Jimmy Carter, lost his bid to become governor of Georgia. He was soundly defeated by Republican Nathan Deal, who took 53 percent of the vote.
Louisiana: Long-term state governor Edwin Edwards, 85, who served eight years in jail on racketeering charges, is making a stunning comeback in a bid to be elected to the House of Representatives. He came first in Tuesday's vote with some 30 percent, enough to force a run-off for the seat in December.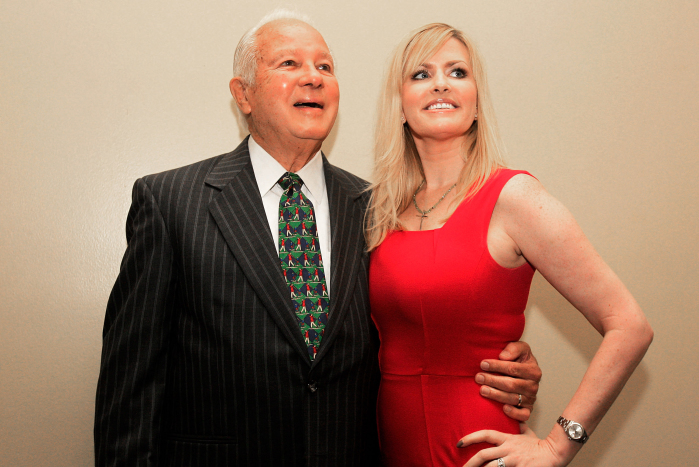 New Hampshire: Former Republican Massachusetts senator Scott Brown, who moved states to make a fresh bid for Senate, made a special kind of history, becoming the first man to be defeated by two different women. He lost in Massachusetts to rising Democratic star Elizabeth Warren in 2013. And he lost again Tuesday in New Hampshire as Democrat Jeanne Shaheen held onto her seat.
New Hampshire: Tea Party Republican Frank Guinta and Democrat Carol Shea-Porter are old adversaries. Guinta defeated her in 2010, before she wrested back a district House seat in 2012. On Tuesday night it was sweet revenge for Guinta, who narrowly won the seat back.
New York: Incumbent Republican Mike Grimm, who threatened to throw a reporter off a balcony for asking about his legal woes, including 20 charges of tax evasion, still managed to hang onto his House seat, winning 55 percent.
New York: In a different district, a 30-year-old upstate New York Republican, Elise Stefanik, made history by becoming the youngest woman elected to US Congress. She was an aide to former president George W. Bush.
North Carolina: Always the bridesmaid … former "American Idol" hopeful Clay Aiken lost out again, after coming in second on the US television contest in 2003. Running as a Democratic candidate, the singer-songwriter was defeated by Republican Renee Ellmers who successfully defended her House seat.
South Carolina: Republican Tim Scott became the first African-American elected to the US Senate from the South since the Civil War era.
Utah: Mia Love became the first black Republican woman elected to the House of Representatives.
Texas: Another George Bush — grandson and nephew of two former presidents bearing the same name — won election in the lone star state of Texas. George Prescott Bush, son of former Florida governor, Jeb Bush, signalled the family dynasty is here to stay, when he was elected to an obscure office. The land commissioner oversees lucrative mineral rights for oil and gas.