Thirty Seconds to Mars
At long last, Jared Leto is arriving in Costa Rica. The youthful heartthrob has come a long way since starring in "My So-Called Life": He's starred in countless films, won an Oscar, and now fronts his own band, Thirty Seconds to Mars. After numerous postponements, Thirty Seconds is finally scheduled to play in Heredia, and Leto will bring his moody power ballads to the Sports Palace stage. For all the teens who ever swooned for Jordan Catalano, the moment has arrived.
Concert takes place Oct. 5 at the Sports Palace, Heredia. 8 p.m. ₡39,000-56,000 ($80-112). Info: eTicket website.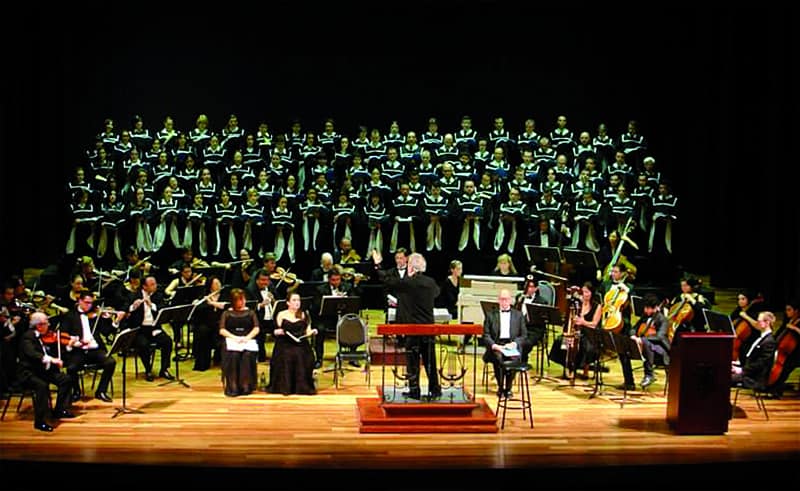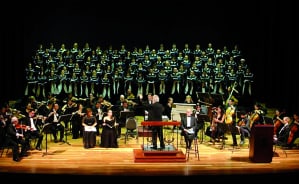 40th Anniversary of National Choir

The National Choir turns 40 years old this year, and they are celebrating with a three-night concert, accompanied by the National Symphony Orchestra.
El Coro Sinfónico Nacional performs Oct. 2-5 at the National Theater. Thu. & Fri., 8 p.m.; Sun., 10:30 a.m. ₡4,000-17,000. Info: National Theater website.
Dance: Oranges and Lemons
Inspired by the novel "La Joven de las Naranjas," this flamenco performance showcases the dancers of the Al Andalus dance company.
"Naranjas y Limones" can be seen Oct. 7 at The National Theater. 12 p.m. ₡1,000 ($2). Info: National Theater website.
Film: "SHNIT" Short Film Festival
Short films are like the haiku of cinema: In a few minutes, you get to see a whole story arc. Founded in Switzerland, the touring SHNIT International Short Film Festival receives more than 2,000 submissions each year – and Cine Magaly will screen the best of the best.
Film festival screens Oct. 8-12 at Cine Magaly, Barrio Escalante. ₡3,000 ($6) per film, or ₡15,000 ($30) for a festival pass. Info: DeleFOCO website.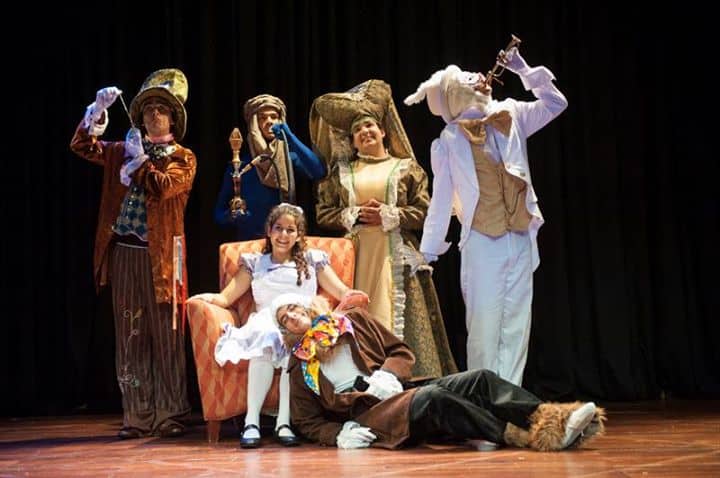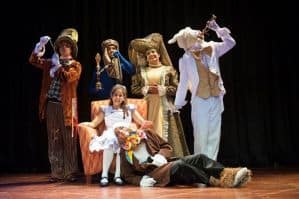 Dance: "Alice in Wonderland"
Lewis Carroll's timelessly surreal novel comes to life at the Melico Salazar Theater for a one-night performance, as directed by Jose Pablo Umaña.
"Alice en el País de la Maravillas" performs Oct. 8 at the Melico Salazar Theater. 6 p.m. ₡5,000-10,000 ($10-20). Info: Melico Salazar website.
Film: French Cinema Tour
Before you buy your ticket, remember to stock up on tissues: These French films from the past two years promise to be emotional rollercoasters.
Film festival takes place Sept. 25 – Oct. 8 at Cinépolis, Desamparados. Info: Event Facebook page.
Theater: "The Sheperd's Martyrdom"
Learn about the life and death of Archbishop Óscar Romero in the National Theater Company's revival of Samuel Rovinski Gruszco's 1987 drama.
"El Martirio del Pastor" continues through Oct. 28 at the Antigua Aduana, Barrio Aranjuez. Thu.-Sat., 8 p.m.; Sun., 3 & 6 p.m. ₡5,000 ($10). Info: National Theater Company website.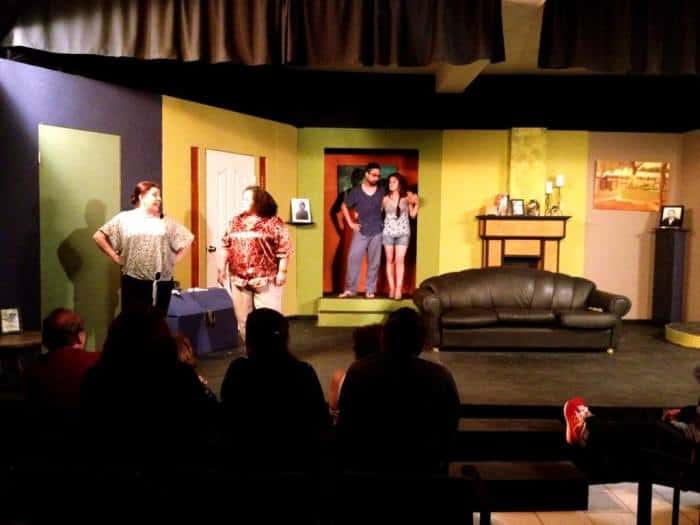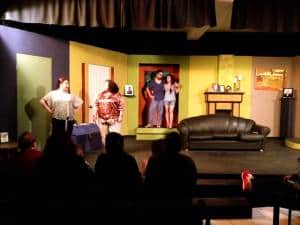 Theater: "Suegras Bárbaras"
One man and four neurotic women: You do the math. Catch this Spanish-language farce, which roughly translates as "Barbaric Mothers-in-Law," in San Juan de Tibás.
"Suegras Bárbaras" plays at Teatro de la Luna, San Juan de Tibás. Thu.-Sat., 8 p.m. Info: Teatro de la Luna Facebook page.
Art: "Dirty Game"
Costa Rican artist José Miguel Rojas González explores the nature of winning and losing in this subversive series. Read our review here.
"Juego Sucio" continues through Oct. 11 at the Central Bank Museum, Plaza de la Cultura, San José. 9 a.m.–5 p.m. ₡5,500 ($11). Info: Museos Banco Central website.
Theater: "Amadeus"
Peter Schaffer's masterpiece about the life of Mozart (and his bitter rival, Salieri) receives an epic production at Teatro Espressivo.
"Amadeus" plays Aug. 7 – Oct. 12 at Teatro Espressivo, Curridabat. Info: Teatro Espressivo website.
Enamoráte de tu ciudad
Yes, you can go gaga for San José – especially when the Culture Ministry is sponsoring Enamorate de tu ciudad, or Fall in Love With Your City, a year-round celebration of art, culture and urban parks. Check out the event site for news on games, workshops, presentations and surprise performances.
Fall in Love with Your City takes place on Saturdays in various parks in downtown San José. 9 a.m.-5 p.m. Free. Info: Enamorate de tu Ciudad website and Facebook page.