PLAYAS DEL COCO, Guanacaste – Whether you take a five-hour bus ride or drive 245 kilometers, the tiny Pacific beach community of Playas del Coco feels a long way from San José. In the early afternoon of Election Day, the town looked the way it always does on an April Sunday: a blinding sun, slow traffic, and taxistas leaning against their cars, waiting for a customer.
But at the polling station at a local elementary school, people still came out to vote. They arrived by pickup truck, ATV, and bicycle, with small flags tied to anything firm. Some wore collars and dresses, others wore tank tops and swim suits. Cowboy boots alternated with sandals. Voters arrived in a trickle, but it was a steady trickle.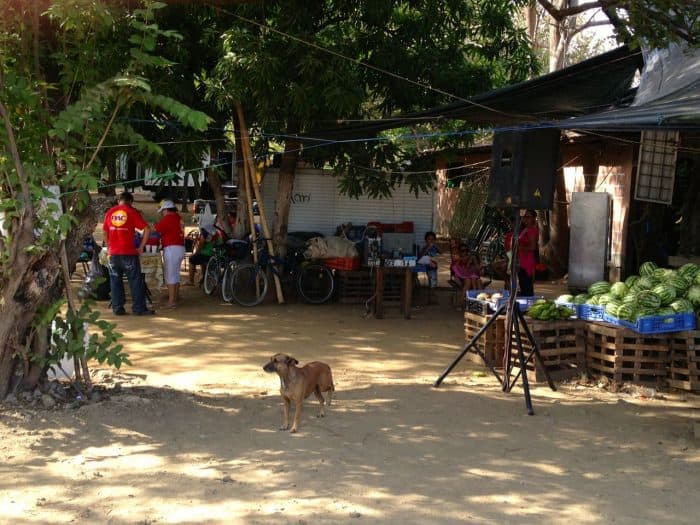 The campaigners came, too: Citizen Action Party supporters had built an encampment outside the gates. They milled around the adjacent farmers' market, blasting music and gabbing merrily. A short distance away, National Liberation Party supporters sat glumly in foldout chairs, murmuring to each other in low tones.
"Usually it's more animated," said Ruth García Jaen, a volunteer for the PAC campaign. "It's too relaxed today."
García's family has been actively involved in politics for as long as she can remember, and volunteering for campaigns has been a time-honored family tradition. This year, she brought Henry Dinarte, her husband of eight years, to join in the process for the first time.
"Costa Rica is different from other countries because people like to vote – from the heart," said Dinarte. "In Venezuela, people arrive with stones, guns, machetes. We don't have any of that."
By mid-afternoon, 492 people had come to the polling station to cast their votes in the runoff election between the PAC's Luis Guillermo Solís and the PLN's Johnny Araya. García found this figure disappointingly low.
"People here would rather go to the beach, the bar, a party," she said. The attitude is typical in Costa Rica's many coastal villages, where politics and presidents seem very far away. Despite the lackadaisical attendance, García said the electoral process unfolds here exactly the same way as in the capital. "It's identical. It's just that the celebrations in San José are bigger – the music, the performances, the cars with flags. There's just more of it."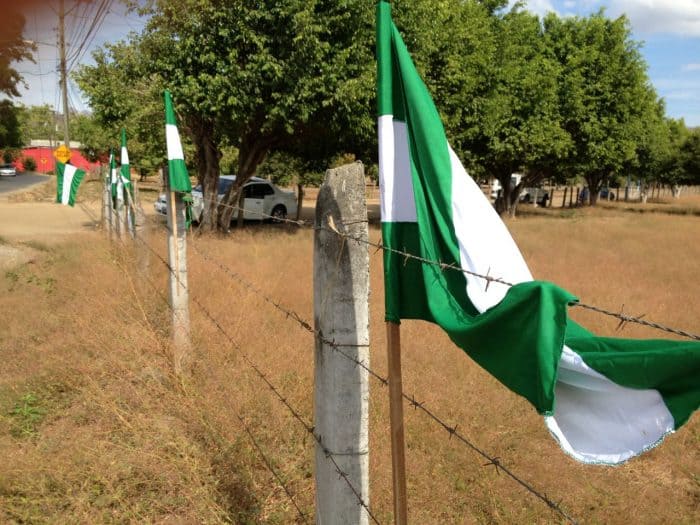 Unlike the line of street vendors one might find in larger towns, Playas del Coco, in the northwestern province of Guanacaste, only had one, a woman selling chicken kabobs from her wood-fired grill.
"Typically I'm at the beach," she said. "But today I wanted to be closer to the people."
And who did she vote for?
"No one," she said, grimacing. "I'm Nicaraguan."