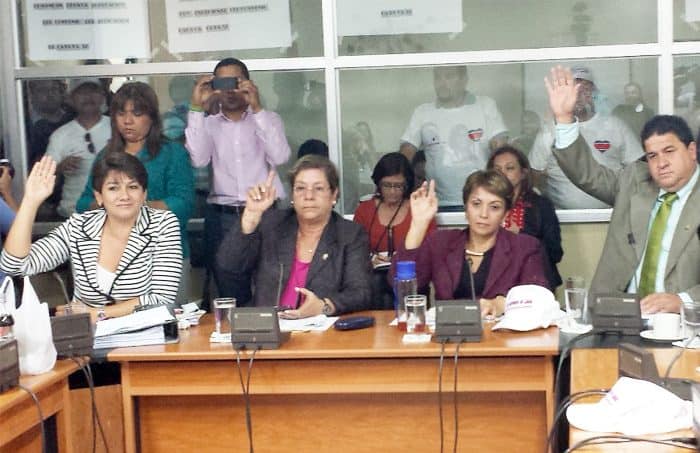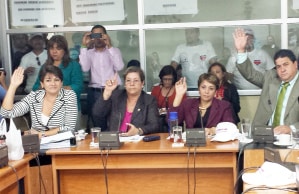 The Legislative Assembly's Financial Affairs Commission on Thursday evening moved forward a bill authorizing a $465 million loan to finance the expansion of a 107-kilometer stretch of highway connecting the capital to the Caribbean province of Limón.
Nine lawmakers approved the bill after a series of obstacles including a protest by local residents who on Wednesday hurled insults at Citizen Action Party (PAC) lawmaker Manrique Oviedo, who they blame for delaying the bill. In the end, only PAC legislator Jeannette Ruiz voted against the measure.
Leading up to the commission vote, Oviedo had submitted a long list of motions against the project, claiming the loan amount was overvalued by $165 million.
Before passing the bill, the commission asked the Public Works and Transport Ministry for a second evaluation of the project by ​​Mexican consulting firm Cal y Mayor.
Lawmakers also ordered the company granted the project, China Harbour Engineering Company (CHEC), to hire at least 600 employees from the province of Limón. The project's original proposal stated that all workers would come from China.
Commission members also said that if the bill passes the full Assembly, it must be approved by the Comptroller General's Office before becoming law.
In the event of a dispute with the company or the government of China, all legal issues would be resolved under the laws of Costa Rica and not under China's, as established by a previous draft.
The commission's approval is only the first step for the loan package. In order for it to become a law, it must be voted on twice by the full Assembly and signed into law by the president.