Costa Rica has confirmed 177 cases of the novel coronavirus, the Health Ministry announced Tuesday afternoon.
The figure marks a 19-person increase over the same time Monday. Six people are currently hospitalized with COVID-19, while eight additional people suspected of having the coronavirus are hospitalized. Four people with confirmed cases are in intensive care.
The individuals in intensive care are aged 36, 38, 49 and 54, according to Román Macaya, president of Costa Rica's Social Security System (CCSS, or Caja). Two of them have no known additional risk factors.
The 177 cases comprise 159 Costa Ricans and 18 foreigners across 33 cantons in all seven of the country's provinces.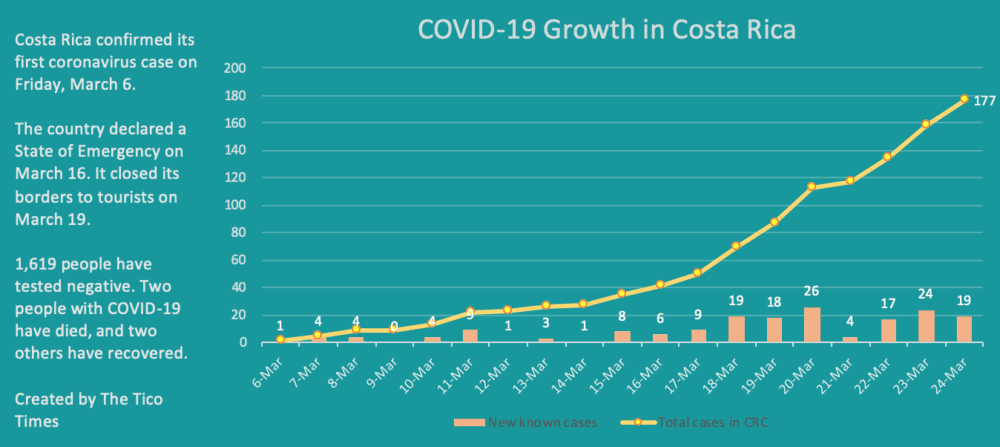 Below is a map of cantons with confirmed COVID-19 cases. Click on a blue marker for more information:
Macaya said Costa Rica's public health system will soon have at least 700 ventilators, many of which are being delivered to the Caja over the coming weeks.
Later this week, CCSS is expected to open a medical center specializing in COVID-19 at the National Rehabilitation Center (CENARE) in San José.
If you believe you may have contracted COVID-19 or have questions regarding the coronavirus, contact Costa Rican health authorities by dialing 1322.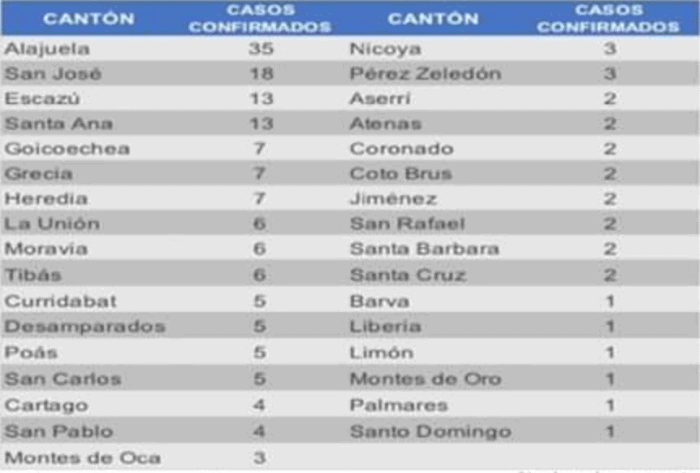 Nationwide vehicle restriction begins tonight
A nationwide vehicle restriction between the hours of 10 p.m. and 5 a.m. begins tonight.
The majority of vehicles will not be permitted on Costa Rica's roads between those nighttime hours starting Tuesday. Public Security Minister Michael Soto provided a long list of exceptions, which include:
Transport of cargo/merchandise
Public transportation, including buses and taxis
Vehicles that provide delivery (food, medications, etc.) to houses
People driving to/from work corresponding to those nighttime hours
Trash collection and construction vehicles
Official law enforcement and ambulance vehicles
When driving to a hospital or pharmacy for a health emergency
The full list of exceptions, published Tuesday afternoon by the Public Security Ministry (MSP), is below: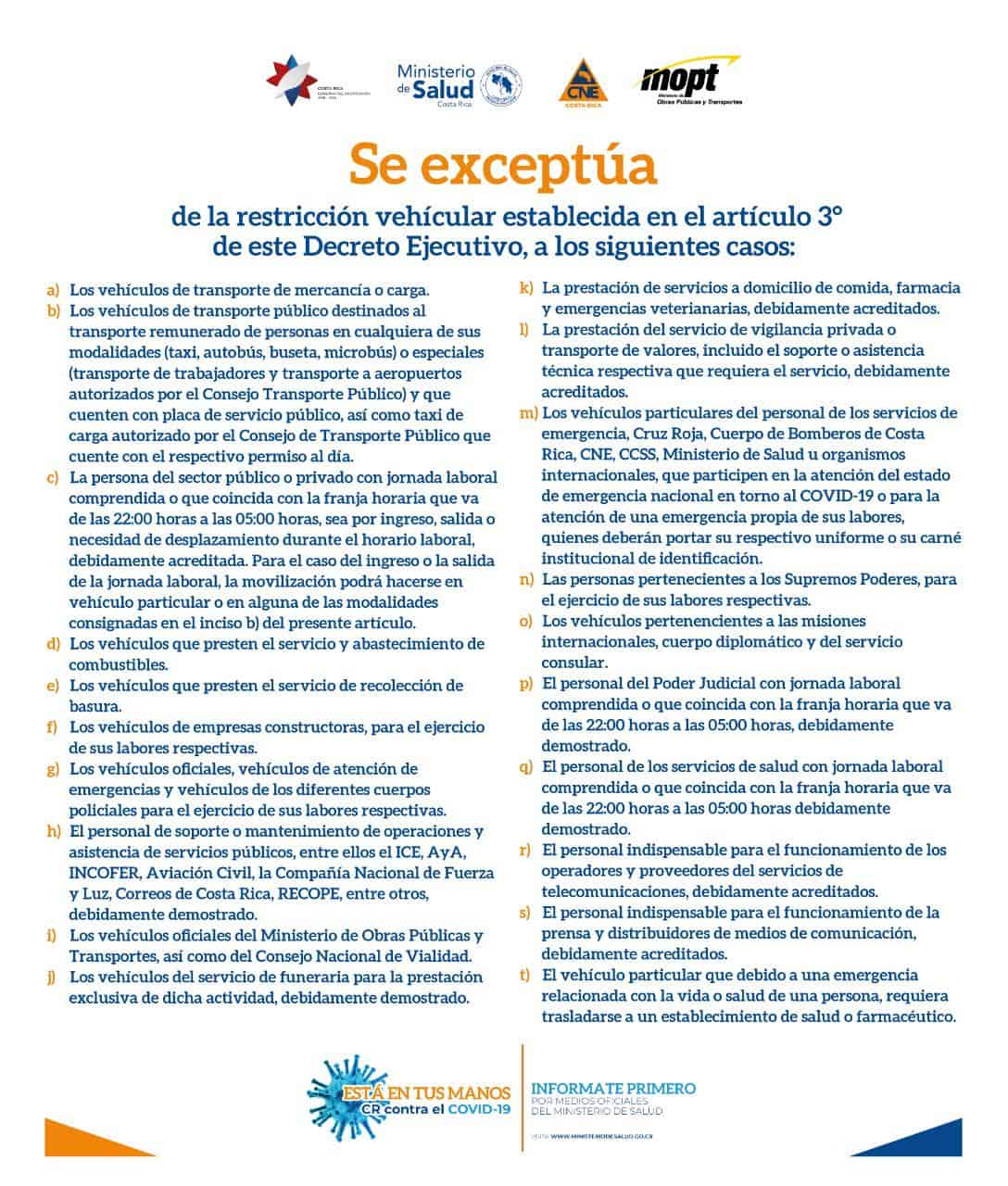 Drivers who do not abide by the restriction will be fined about $40.
This is a developing story and is being updated.