A study conducted at Costa Rica's Playa Ostional has given researchers from an Australian university new insights into sea-turtle arribadas.
The findings, published in Scientific Reports, suggest a "developmental difference between the eggs of arribada and non-arribada nesting females."
Here's what the researchers said in an email to The Tico Times:
Monash University researchers made an exciting discovery about the fascinating olive ridley turtle mass-nesting phenomenon. These mass-nesting events, known as "arribadas," meaning "arrival to shore" in Spanish,  involve hundreds of thousands of turtles nesting on one beach over a few days and nights.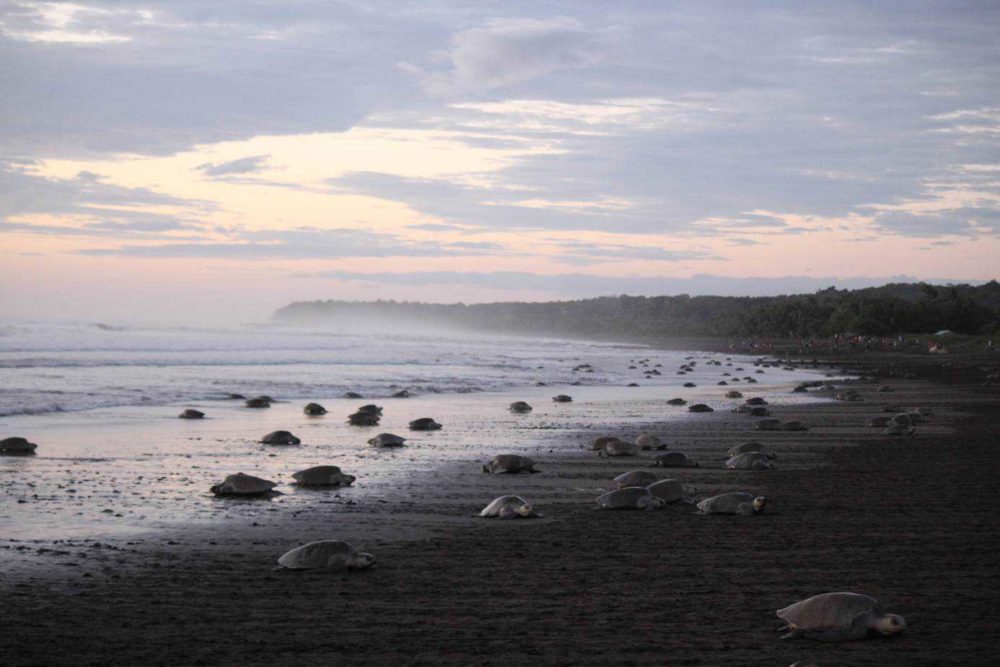 Olive ridley turtles can also nest individually like other species of sea turtle. Olive ridley turtle embryos were found to have a remarkable ability to pause development inside a low-oxygen environment like that in their mother's oviduct for up to 15 days, much longer than other species of sea turtles studied to date.
The embryo's ability to pause development depended on whether they were laid in mass-nesting events or in solitary nesting events.  The study, led by Dr. Sean Williamson from the School of Biological Sciences, found that eggs that were laid in arribadas were capable of remaining paused for longer than those laid in solitary nesting. This is probably because arribada nesting females need to have eggs capable of sitting in the oviduct for longer periods of time in order to synchronize with other turtles.
There are longer inter-nesting periods (time period between nests) for arribada nesting turtles when compared with solitary nesting turtles, which means eggs are kept in the oviduct for longer. The ability of olive ridley turtle eggs to remain in embryonic arrest is likely critical for how this remarkable nesting strategy has been able to evolve.
Read the full report online here.